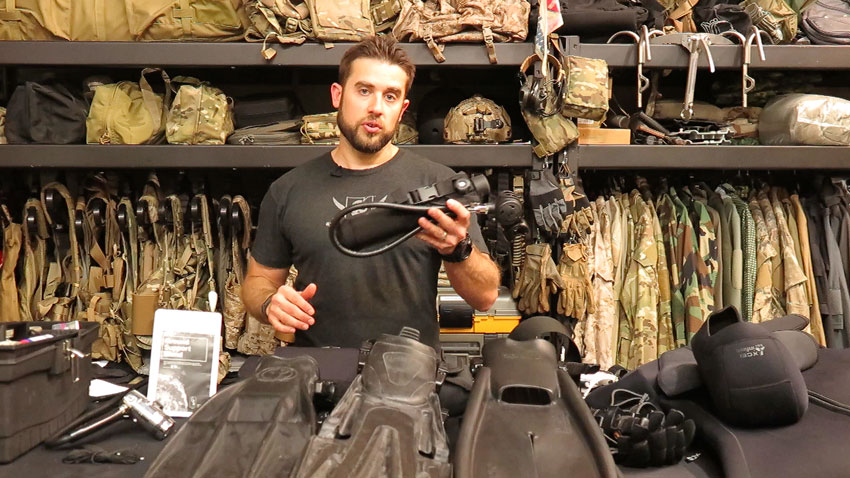 Today on Gear Tasting, Bryan answers a question on SCUBA equipment and walks through the different levels of gear he uses when diving. He also discusses his preference between PDW stocks and the Law Tactical Folding Stock adapter for his AR's.
Pick up your Official Gear Tasting Coffee Mug in the ITS Store!
If you're enjoying Gear Tasting each week, please consider supporting ITS by joining our Crew Leader Membership and allow us to give you something back in return.
Resources
Xcel Wetsuits – http://www.xcelwetsuits.com/
SOG Seal Pup – http://amzn.to/1Q4GKLq
G-Shock DW6900 – http://amzn.to/28T8SEI
UDT Duck Feet Fins – http://amzn.to/1pKoYnG
H2Odyssey – http://www.h2odyssey.com/
Aqua Lung Maui Mask – http://amzn.to/28QOZuu
Wrist Slate – http://amzn.to/290KRbX
Seatec – http://www.4seatec.com/
NEA Compact Carbine Stock – http://bit.ly/290MUwL
MVB Arc Stock – https://mvbindustries.com/product/arc-stock/
Law Tactical AR Folding Stock Adapter – http://amzn.to/290s4ys
In each episode of Gear Tasting, Imminent Threat Solutions Editor-in-Chief Bryan Black answers your gear-related questions and shares his insight into what we're currently evaluating at ITS HQ.
For more on the gear we review, check out our GEARCOM category here on ITS.
To have your gear related question answered on an upcoming episode, tweet us using the poundtag #GearTasting on Twitter.
Have you listened to our Podcast?

Do you enjoy witty banter and nostalgic geekdom all while sipping on a fine aged scotch? Then you'll love our podcast!