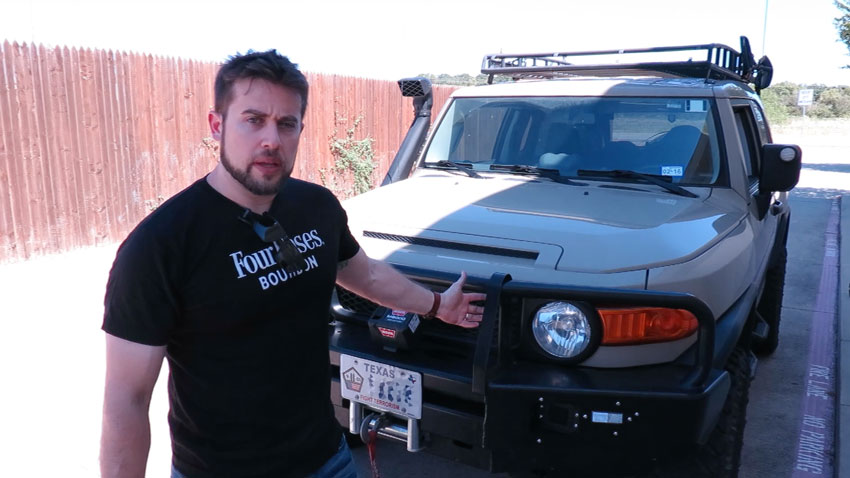 In this episode, Bryan answers some questions over coffee, including a few about his FJ Cruiser. He also walks through details on what to look for when purchasing body armor, what flashlights he uses when camping and which stand-up desks we use at ITS HQ.
To have your gear related question answered on an upcoming episode, tweet us using the poundtag #GearTasting on Twitter.
In each episode of Gear Tasting, Imminent Threat Solutions Editor-in-Chief Bryan Black answers your gear-related questions and shares his insight into what we're currently evaluating at ITS HQ.
For more on the gear we review, check out our GEARCOM category here on ITS.
Resources
Springtail Solutions – http://bit.ly/1iizmQp
BajaRack – http://www.bajarack.com/
ARB Bumper Article on ITS – http://itstac.tc/1Unz0sZ
Labrak ARB Fog Light Assembly – http://bit.ly/1FjXNSy
Rigid Industries IR Spot Lights – http://amzn.to/1LLDXnZ
Princeton Tec Remix Pro MPLS – http://amzn.to/1fVzdk5
Petzl e+LITE – http://amzn.to/1L5NWS6
Varidesk – http://www.varidesk.com/
Gary MF Hughes at Survival Armor – http://www.survivalarmor.com/
Velocity Systems Armor – http://bit.ly/1JMWkJH
Soft Body Armor Article on ITS – http://itstac.tc/1NaTUHq
Have you listened to our Podcast?

Do you enjoy witty banter and nostalgic geekdom all while sipping on a fine aged scotch? Then you'll love our podcast!