A Few Changes at ITS Tactical
A Few Changes at ITS Tactical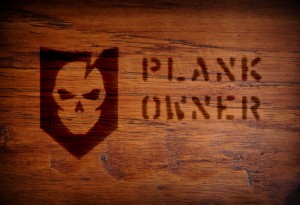 We're back from our Camo Comparison and can't wait to show everyone what our results are!
Before we roll out the details, we'd like to fill all our readers in on some changes we'll be making to ITS Tactical.
We've got huge plans for a site wide redesign as well as rolling out our new Membership and official Newsletter.
Here are all the details…
Newsletter Details
Original subscribers to our Newsletter may remember when we'd send out a weekly list of the posts.
Instead of the list of posts, we're now going to be sending out official Newsletters with all the exciting things were up to at ITS Tactical as well as giveaway updates, contests, polls, merchandise discounts and exclusive content.
You can go ahead and register for the Newsletter now and get the first issue, but the link to sign up will be disappearing in the next few days as we roll out our Free Membership.
Included in our Free Membership will be an automatic enrollment in our Newsletter, and once the membership starts the only way to sign up for the Newsletter is to become a member.
The last tidbit on the Newsletter is that we're going to try and move any existing Newsletter subscribers over to our Free Membership, so please be patient over the next few days as we work out the kinks.
Membership Details
We've been experimenting with the Membership sign-up form today, and some of you might have already been able to register for our Free Membership, which we're calling our Crew Members.
With our background being in the Navy we felt it was fitting to have our Membership levels reflect various Navy terminology.
Everyone that has previously "Registered" as a user with our site will automatically be converted over to our Crew Membership (Free) in the next few days.
As an ITS Crew Member you'll get the Newsletter and the ability to access all the exclusive content we'll be rolling out specifically for our Crew Members.
Also, to participate in our future giveaways you'll need to be a Crew Member.
Membership Levels
In addition to Crew Members, we're going to be unveiling a $5 per month paid Membership level which we've dubbed "Plank Owners."
Some of you may already know what a Plank Owner is, but allow us to explain what you'll be entitled to as a Plank Owner of ITS Tactical.
In the Navy, a Plank Owner is an individual who was a member of the crew of a ship when that ship was placed in commission.
Originally, this term applied only to crew members that were present at the ship's first commissioning. Today, however, plank owner is often applied to members of newly commissioned units, new military bases and recommissioning crews as well.
We felt that this term is a great way to describe our original core members here at ITS, and we'll only be offering this distinction to the first 500 people who sign up with our paid membership.
Rather than simply asking for donations at ITS we wanted to give something unique to our original supporters and boy do we have a ton of great stuff planned.
For starters, you'll not only get all the benefits of a Crew Membership, but even more exclusive content, free copies of all the eBooks we're planning on rolling out over the next few months, Forum Membership with Plank Owner distinction, Exclusive Plank Owner ITS Tactical Patches, the ability to download iPod ready versions of all our YouTube videos, a free copy of our upcoming Knot of the Week DVD and a whole lot more!
Yes, you heard that right, we're going to unveil a forum that will just be available to our paid members as a way to discuss various topics and information within the community of ITS Tactical supporters.
We'll also be looking for Forum Moderators and Admins within our Plank Owner community.
Crew Leader Membership
After the initial 250 Plank Owner members are accounted for, the membership level will be called a Crew Leader Membership.
Crew Leaders will still retain all of the great benefits the Plank Owners receive, but the ability to get exclusive Plank Owner status and exclusive Plank Owner merchandise will be gone forever.
We'll fill in the final details in the next few days and are looking forward to all of the great things we have planned!
Thank you all for your continued support of ITS Tactical, and we hope you're as excited as we are!