Be the Grey Man with these New ITS Tactical Products!
Be the Grey Man with these New ITS Tactical Products!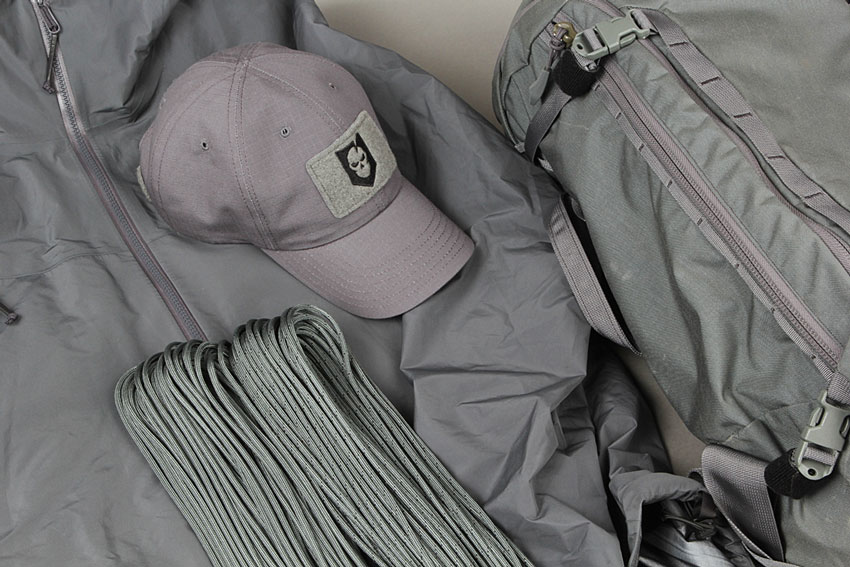 Today we're extremely excited to offer a few new products to the ITS Store! We've updated the former Grey color in some of our products to be a closer match to common industry versions you see today. Thanks to your many requests, our Grey ITS Crew Cover hat now features a color matched Grey loop field instead of Black loop for a more uniform look throughout. This new Grey colorway is also available in our standard 550 Paracord and 550 Jute Paracord packs as well!
Grey ITS Crew Cover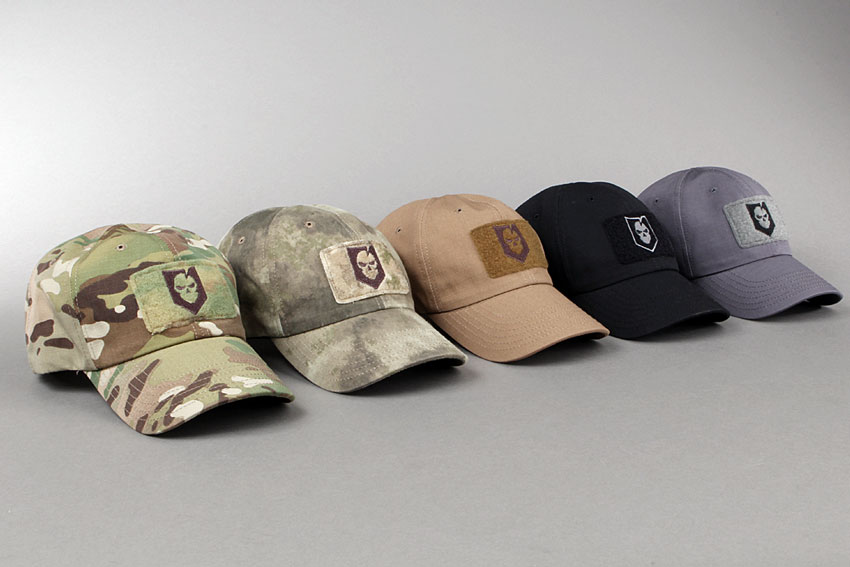 Our Grey ITS Crew Cover is now available with new color matching Grey loop! Made in the USA, each six-panel unstructured hat features a pre-curved and color-matched visor (top and bottom) with a comfortable moisture-wicking sweatband.
Made from CORDURA® NYCO 50/50 ripstop fabric, these hats are lightweight, yet extremely strong and durable. The 2" x 3" front loop field is die-cut with rounded edges and features an embroidered ITS logo. The rear of the hat has a die-cut loop rocker for displaying your ITS Membership Rocker Patch and two rounded .75" x .75" loop fields for a pair of our ITS Cat Eye Morale Patches.
Click here to buy the new Grey ITS Crew Cover
Grey ITS 550 Paracord (Type III)
Available in our new Grey colorway as well as Black, OD Green and Coyote Brown, our Type III 550 Paracord is vacuum sealed in the same bags as our ETA Kits to ensure it's dry and ready to use when you need it! It's perfect for storing in a bug out bag, a vehicle, or opening up and using right away to start tying your favorite knots!
Our paracord exceeds the common Type III Mil-Spec 550 lb. test rating by utilizing two internal 2000 denier yarns in each of the seven internal strands. When plied together, these equal 4,000 denier total per strand, giving an overall denier total of 28,000. Standard Mil-Spec Type III utilizes three internal 1050 denier yarns which only equals 3,150 denier in each of the seven strands, giving an overall denier total of 22,050.
Click here to buy the new Grey ITS 550 Paracord (Type III)
Grey ITS 550 Jute Paracord (Type III)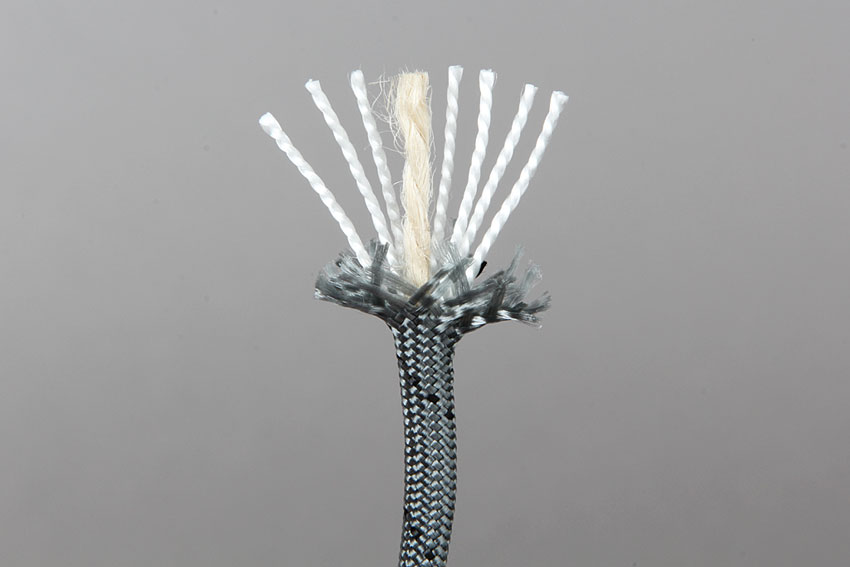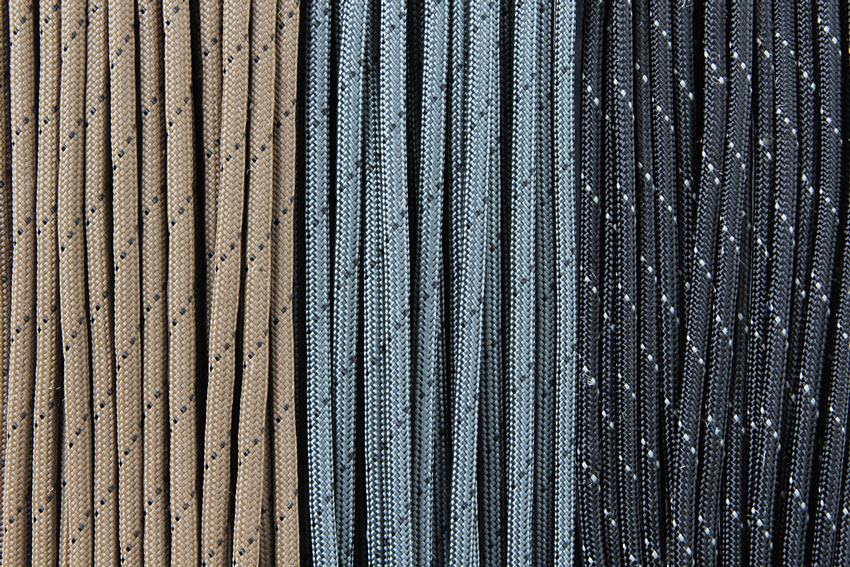 In addition to Black with a Grey Tracer and Coyote Brown with a Black Tracer, we're now offering our Jute Paracord in Grey with a Black Tracer. We've taken the proven concept of Type III Paracord and put a multi-purpose twist on it. Our Jute Paracord is made in the USA and built to exceed the Mil-Spec 550+ lb. tensile strength, while maintaining the same 7-strand kermantle construction you know and love. However, there's one major difference that sets the ITS Jute Paracord apart, we've added an 8th inner strand with Jute natural fiber for fire starting purposes!
By simply removing the inner strands of the paracord, you can access the Jute core and roll it into a fire starting tinder bundle. It's quick to spark with a ferro rod, like the one included in our ITS Engraved Swedish Mora FireKnife.
Click here to buy the new Grey ITS 550 Jute Paracord (Type III)