Inaugural ITS Tactical Muster Details and Packing List
Inaugural ITS Tactical Muster Details and Packing List
Today we're releasing the final details for our Inagural ITS Tactical Muster and Skill-Set Development Excursion taking place in Weatherford, TX on  Thursday, October 25th thru Sunday, October 28th 2012. We still have seats available, but space is filling up!
The Muster integrates all the common skill-sets we advocate here on ITS into one long weekend packed full of instruction, while spending the evenings enjoying great camradarie and sleeping under the stars.
Bringing our community together, the Muster will be your chance to spend a few days with the crew from ITS Tactical, get hands-on and learn together. The Muster  attendance will be limited to 50 people and available to our Life Members, Plank Owners and  Crew Leaders  only.
While the Muster won't be a physically demanding event, you'll be hiking and climbing so your level of fitness should allow for this. You're going to get dirty, you're going to be tired, but you'll leave with more knowledge than you came with, great memories and friendships forged.
Physical Security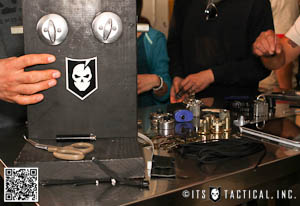 Evaluating physical security is an essential skill-set to not only understand how  secure (or insecure) locks and related hardware are in our everyday lives, but  also to enable participants to leverage commercial, custom and improvised tools  to support personal security and lawful entry.
Matt Fiddler from SerePick.com will be heading up this block of instruction. He's a certified and registered locksmith and security professional with over 20 years of experience.
Training Outline
Introductory lecture on lock picking
Hands on, fundamental single pin picking
Exercises on advanced lock entry (commercial and improvised tools)
Hands on exercises with alternate locking systems (tubular, disc, wafer,  dimple, combination)
Introductory lecture on advanced forms of bypass
Field expedient tool design and extensive hands-on with advanced bypass  methods
Advanced forms of bypass to included bumping, shimming, loiding, etc.
Participants will be provided with all tools and hardware for the duration of the  exercises and will leave with a basic entry kit.
Medical Training (TCCC)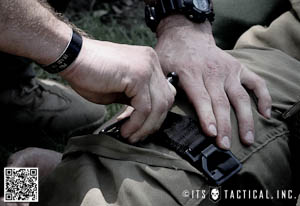 Knowledge of medical equipment and skills to save a life are heavily advocated at ITS. We'll have Caleb Causey, a former Army medic and owner of Lone Star Medics on hand to teach life saving skills and ensure you leave with the following knowledge.
Training Outline
TCCC (Tactical Combat Casualty Care) – Care Under Fire overview
Identifying and controlling bleeding
Tourniquet, hemostatic and pressure dressing usage
Introduction to wound management (suturing, debridement and surgical airways)
Drags, carries and hasty rigging
Participants  will be provided with all training aids during the medical practicals and leave with medical kit assembled during the course.
Knot Tying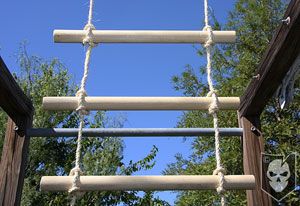 Knot tying is an extremely underrated skill-set, especially today with the overabundance of buckles, snaps and tie downs. We'll get hands-on and ensure you acquire the skills to always have knots in your toolbox.
Training Outline
Introduction to knot tying terminology and history
Rope/cordage overview (natural fiber, synthetic, static vs. dynamic, construction)
Common knots and lashings
Paracord and applications
Climbing knots (Tape Knot, Threaded Figure 8, Tape Knot, Double Fisherman's Knot, Prusik)
Rope management (checking for damage, storage, methods of carry)
Field expedient ladders
Participants  will be provided with paracord and rope for all exercises and leave with a paracord bracelet and deployment lanyard.
Rappelling / Climbing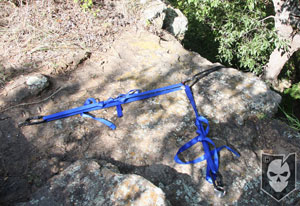 Not only are climbing and rappelling great outdoor activities, but you could need these skills one day to negotiate a cliff or rock face. We'll get into various methods to ensure your safety and some field expedient ways to always be prepared.
Training Outline
Introduction to rappelling and equipment
Belaying and top roping fundamentals
Swiss Seat and emergency rappelling harnesses
Rappelling station and top rope rigging
Ascending equipment, setup and field expedient ascending
Participants  will leave with a field expedient webbing harness to utilize in an emergency situation.
Land Navigation / Geocaching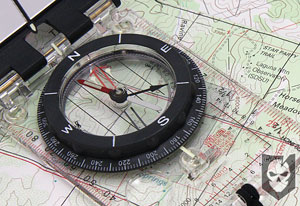 You are as good as what you've mastered, not what you've been taught. Using a map and compass is a perishable skill and we'll be going through the fundamentals of Land Navigation and Geocaching.
Training Outline
Map terminology, map reading and declination
Terrain association
Compass selection, azimuth, back azimuth, calculating pace count
Introduction to Geocaching and caches
Applying Geocaching to everyday life and navigation in general
Participants  need to provide a compass and will leave with pace count beads that will be made during the land navigation practical.
Fire, Shelter, Camp Gadgets and Stoves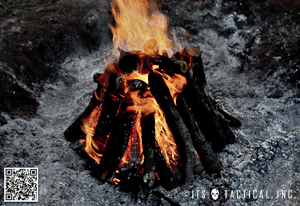 Essential to preparedness is knowing how to construct shelters and get a fire going. We'll be showing you some methods for shelter construction and how to build fires that you can use for heat and cooking. We'll also show you some more discrete methods for each.
 Training Outline
Applying knots and lashings into practical applications for construction
Building a shelter to sleep in overnight
Fire construction using various methods
Camp stove familiarization and introduction to alcohol stove construction
Participants  will be provided with shelter material and leave with a self-made alcohol stove.
Food and Drinks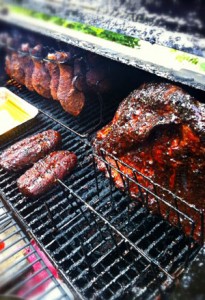 We'll be providing food and drinks for everyone during the Muster. This won't be pre-made store bought food or even fast food, they'll be home cooked meals prepared by Matt Gambrell in the ITS Galley each day.
We know you're going to work up an appetite and with menu selections like smoked brisket, fish tacos, burgers and breakfast burritos, you'll be sure to get plenty to eat!
There will be snacks and plenty of leftovers during the day if you get hungry, but we did include geedunk in the packing list just incase.
Travel Details and Packing List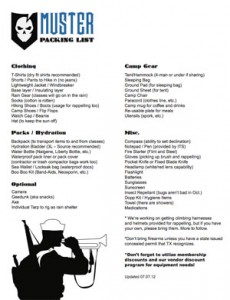 The Muster will be taking place from Thursday, October 25th to Sunday, October 28th. We're requiring everyone to arrive no earlier than 3 p.m. on October 25th and no later than 6 p.m. that evening. For departure on Sunday, please plan on being at the Muster until 1 p.m. If you'll be flying, please keep this in mind when booking flights.
Base Camp will be located near Weatherford, Texas, which is about an hour drive west from either the Dallas/Fort Worth International Airport or Love Field Airport.  The exact coordinates will be emailed to everyone attending closer to the Muster.
The majority of our activity will take place outdoors and we'll have a pre-arranged area to set up tents. Any changes to the packing list we've provided here will be emailed out, but it shouldn't change much from this.
You'll also get an awesome T-Shirt and Morale Patch commemorating our first ever ITS Tactical Muster. While we're planning on a Muster each year, there will only ever be one first Muster!  There's a ton more planned for you to take home, but you'll just have to be there to find out what.
Registration
Here's the registration form you'll need to fill out  and mail in with your payment. We still have a few seats left, but space is filling up!
The pricing schedule below benefits those that get their payments in early. Don't forget that if you're a Life Member you'll get 25% off your registration.  Our Life Membership is also closed for now and won't reopen before the Muster takes place.
$800  — Payment postmarked by June 1, 2012
$900  – Payment postmarked by August 1, 2012
$1000  — Payment postmarked by October 1, 2012
Send  completed registration form  AND  personal check, bank money order or cashier's check payable to ITS Tactical:
ITS Tactical
6100 W. Pioneer Pkwy, Suite 100
Arlington, TX 76013
Price based on date of payment receipt; your payment must be postmarked by the date you are submitting payment for. Payments postmarked after October 12, 2012 will be returned.  Registration is non-refundable and non-transferable.
Please check out the  
Facebook Event for the Muster
, so those of you that plan to attend can keep in touch with each other. There will be an official closed Facebook group created that we'll add those that have a confirmed registration to. Details coming soon for those who have already been confirmed as attending.