New ITS WWII D-Day Morale Patch Collection Added to the ITS Store
New ITS WWII D-Day Morale Patch Collection Added to the ITS Store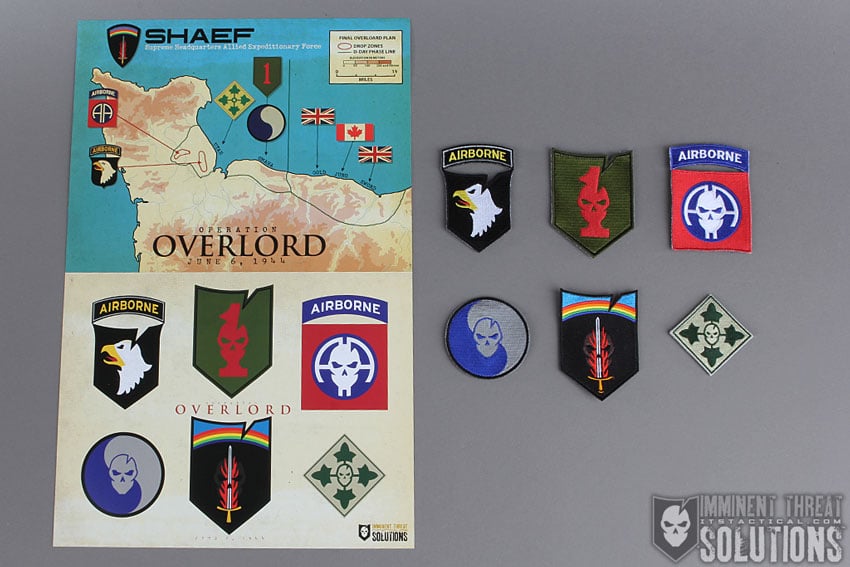 On June 6, 1944, Allied Forces launched their invasion of the German-occupied western Europe. Code named Operation Overlord, this successful invasion was a turning point in World War II. 
To commemorate Operation Overlord and the U.S. divisions that landed that day, we've created the ITS WWII D-Day Morale Patch Collection. Five patches are included in this collection that pay tribute to the 1st Infantry Division, 4th Infantry Division, 29th Infantry Division, 82nd Airborne Division and 101st Airborne Division. These units were involved in the initial beach assault and were supported by many other partial divisions and individual units. 

Included with every collection is a collectible Operation Overlord Insert that includes information about each division and a map of their landing locations. Only 500 of these limited-edition collections have been produced. We're donating portion of the proceeds from the sale of each set to The National D-Day Memorial in Bedford, VA., which features the names of the 4,413 Allied soldiers who died in the invasion. It's the most complete list of its kind anywhere in the world.
For more information about the Normandy Invasion and to see a full listing of all the U.S. forces involved, visit this U.S. Army feature on D-Day.