Suicide King Morale Patch and Blauer Tactical Systems Mental Edge CDs Released Today
Suicide King Morale Patch and Blauer Tactical Systems Mental Edge CDs Released Today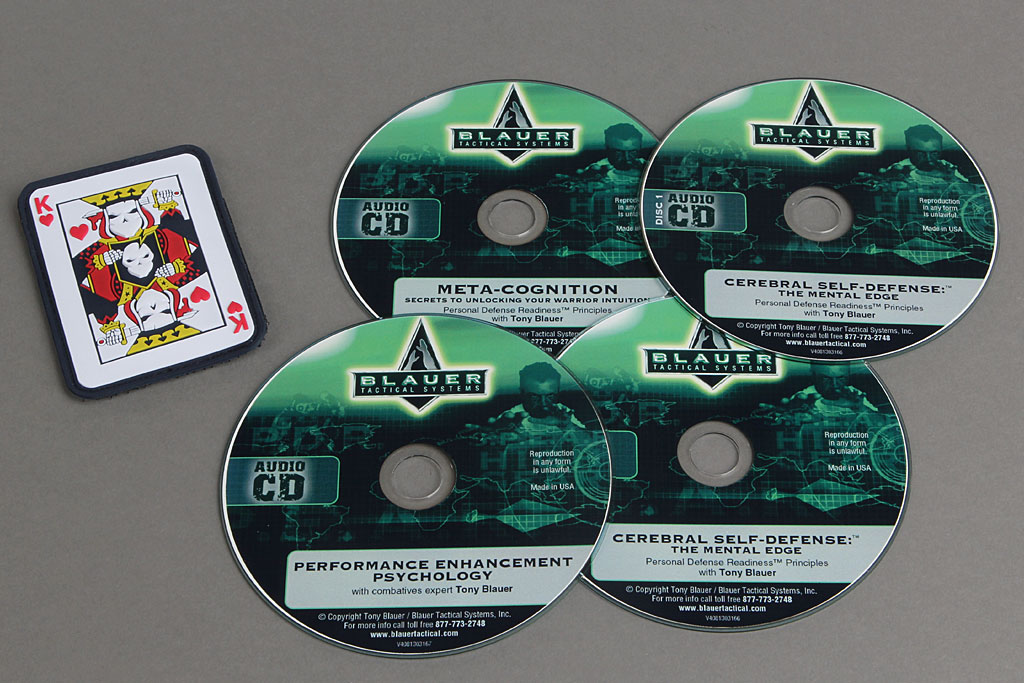 We're kicking off the weekend early by adding a couple of awesome products to the ITS Shop. The ITS Suicide King Morale Patch and Blauer Tactical Systems Mental Edge Audio CD Package are new to the store and ready to ship today!
ITS Suicide King Morale Patch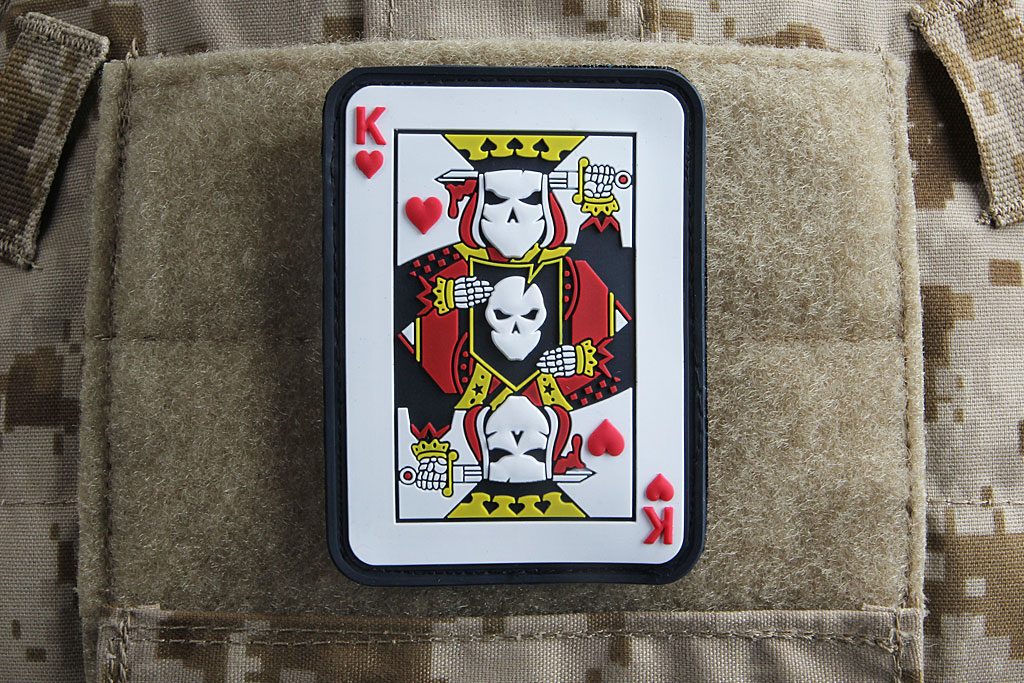 While deciding on what we'd do for our annual Shot Show Poker Chip in 2014, we decided to go with something that hadn't been done yet, a Casino Plaque. In the gambling world, plaques are rectangular shaped and used for high stakes tables and denominations. For these, Matt came up with fantastic variations of ITS playing cards and we went with the Suicide King design for the plaques. Each deck of cards has one Suicide King, or the King of Hearts, which appears to have a sword through his head.
We had an overwhelming response to the Casino Plaques and wanted to create a detailed PVC patch to go along with the plaques. We're excited to offer this here for everyone in a quality made PVC patch that measures 3.5" tall x 2.5" wide. Each patch features raised elements and hook velcro on the back to stick them wherever you'd like.
For a limited time, each ITS Suicide King Morale Patch purchased will include one of the ITS Casino Plaques that we passed out during the 2014 SHOT Show. Suffice to say that if you're reading this description, you'll receive one of the Casino Plaques. They are limited, but this description will get updated when we're nearing the last of our stock.
Blauer Tactical Systems Mental Edge Audio CD Package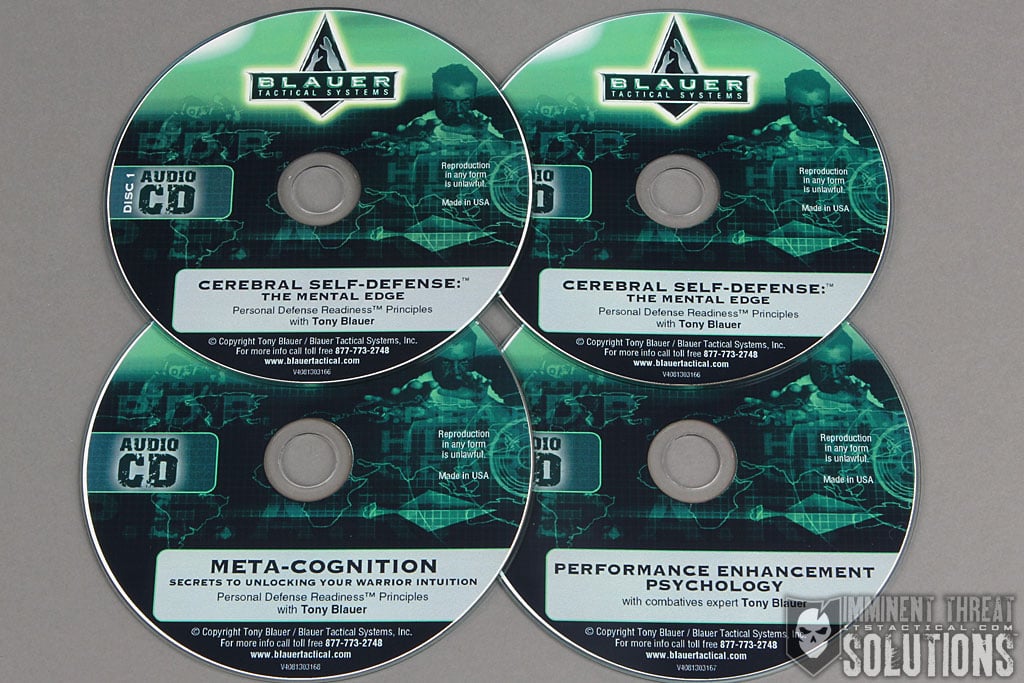 After I attended a joint course in late 2013 with Jeff Gonzales of Trident Concepts and Tony Blauer of Blauer Tactical Systems, I dove into Tony's philosophy behind his SPEAR™ System and the mental side of what made this system so effective.
In speaking with Tony and learning more on the mindset side of the training, I discovered the Blauer Tactical Systems Mental Edge Audio CDs that are an amazing example of many of the topics we cover on ITS in terms of fear management, situational awareness, deescalation and trusting your intuition. Developing the mindset for survival is an often neglected side of training and these audio CDs are a must listen.
Not only do they have information on the aforementioned concepts, but even have drills that can be practiced.
Bryan Black, Editor-in-Chief
This 4-Disc Mental Edge Audio CD Package Includes:
Cerebral Self-Defense: The Mental Edge (2 Audio CDs) – Fear Management, Awareness Tips, Mindset, Verbal Deescalation, Personal Fear Management, Developing Your Intuition, Drills and More
Meta-Cognition – Decreasing Reaction Time, Mental Blue Prints, Increasing Perception Speed and More
Performance Enhancement Psychology – Psychology of Fear, How to Maximize Every Challenge and the Revolutionary Cycle of Behavior Model