Memorial Day 2014: Join the ITS Carry The Load Team and Help Us Remember America's Heroes
Memorial Day 2014: Join the ITS Carry The Load Team and Help Us Remember America's Heroes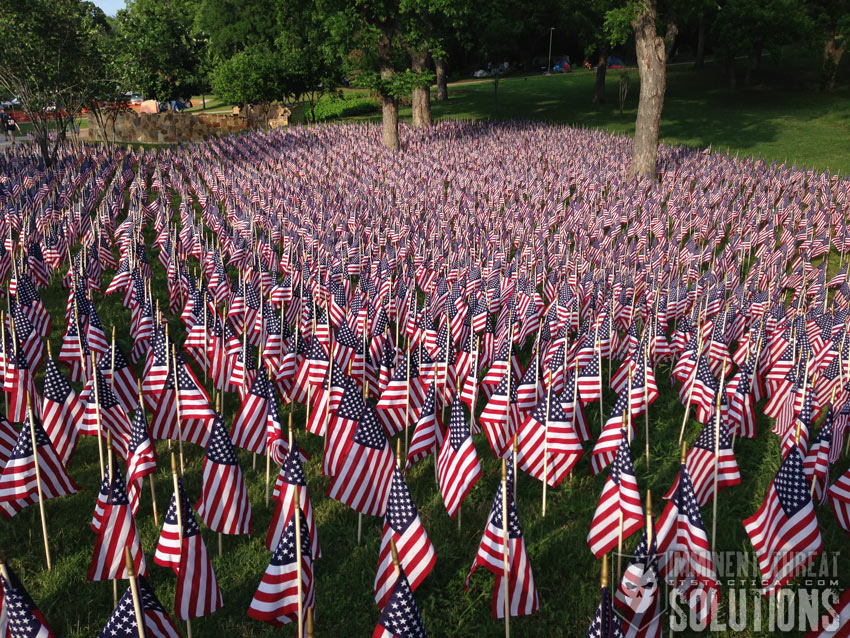 "The muffled drum's sad roll has beat
The soldier's last tattoo;
No more on Life's parade shall meet
That brave and fallen few.
On fame's eternal camping ground
Their silent tents to spread,
And glory guards, with solemn round
The bivouac of the dead."
Bivouac Of The Dead, by Theodore O'Hara
Memorial Day is a day of remembering the men and women who died while serving in the United States Armed Forces. What are your plans for Memorial Day this year? Barbecuing with the family? Taking advantage of "limited time" sales? Don't lose sight of the true meaning behind this special day.
Carry The Load
Back for a third year, ITS is assembling a team and we're asking for your help. Carry The Load extends remembrance of our fallen from America's Military, Law Enforcement, Firefighters and Rescue Personnel. The purpose is to not only remember but honor and celebrate our nation's heroes.
Our goal is to cover as much mileage as possible in 20 hours and 14 minutes but you're welcome to walk or run as little or as much as you want. The event is free and everyone is invited, regardless of fitness level or ability. We'd love to have you out there walking with us, even if it's just for an hour. Head to this link to join our team! It's also not required that you have a weighted ruck or backpack yet everyone is encouraged to carry something physical to make the emotional connection.
If you can't make it out and still want help us reach our goal of raising $5,000.00 for the charities that Carry The Load is sponsoring, we'd sincerely appreciate you donating here. Please note that the page we've linked to is the personal Carry The Load donation page for Bryan, as there's no way to donate directly to our team. Rest assured that all of the money will go straight to Carry The Load and still counts towards the ITS Team donations. Another way to donate is to register for a free account on CarryTheLoad.com, join the ITS Tactical Join Task Force Team and donate yourself.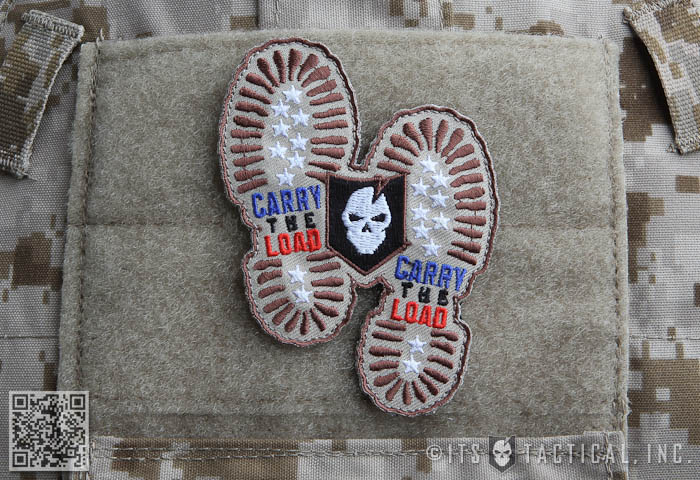 We'll be handing out ITS Carry The Load patches to all those that can make it out to the event and will do our best to make them available on the site to raise even more money for Carry The Load. Update: Click here to purchase the Carry The Load Morale Patch
Join the ITS Team
Head over to the ITS Tactical Join Task Force Team page and join up!
Sunday, May 25th – Monday, 26th
Reverchon Park, Dallas
It's important to mention that registration for the event is free, but those that raise $200 will earn a free t-shirt and a wristband for a certain number of free meals.
Opening ceremonies for Carry The Load begin at 3:30 pm on Sunday, May 25th and the walk begins at 4 pm. We'd like for everyone to meet just outside the entrance into the event at Reverchon Park at 3 pm. We'll only be there to meet everyone until about 3:20 pm and will then enter to attend the opening ceremonies. We'll certainly have some ITS swag for everyone too!
Everything will wrap up at 12:14 pm on Monday, May 26th and be followed by closing ceremonies and awards at 12:30 pm.
We look forward to seeing you at Carry The Load 2014! Even if you're just coming out for a bit, please register here for free, so we know to look for you before the event.
Update: If you're in the Tampa, FL area, click here to join the team Eric set up.
Get Prepared
Here are some articles do help get you prepped for this event.