How Veterans Can Get a Free Lifetime Pass to National Parks
How Veterans Can Get a Free Lifetime Pass to National Parks
Are you a US Military Veteran that's planning on visiting a National Park this summer? Today I wanted to provide detailed instructions on how you, or any Gold Star Family member, can pick up a free pass to never have to pay for admission to a National Park in the United States again!
While camping, tours and special recreation permits aren't free, the Lifetime Pass will get the pass holder and occupants of a single, private (non-commercial) vehicle, or the pass holder and three people (16 and older) free entrance into national parks and national wildlife refuges.
It also qualifies for free standard amenity fees (day use fees) at national forests and grasslands and on lands managed by the National Park Service, US Fish and Wildlife Service, US Forest Service, Bureau of Land Management, Bureau of Reclamation and US Army Corps of Engineers.
Do I Qualify?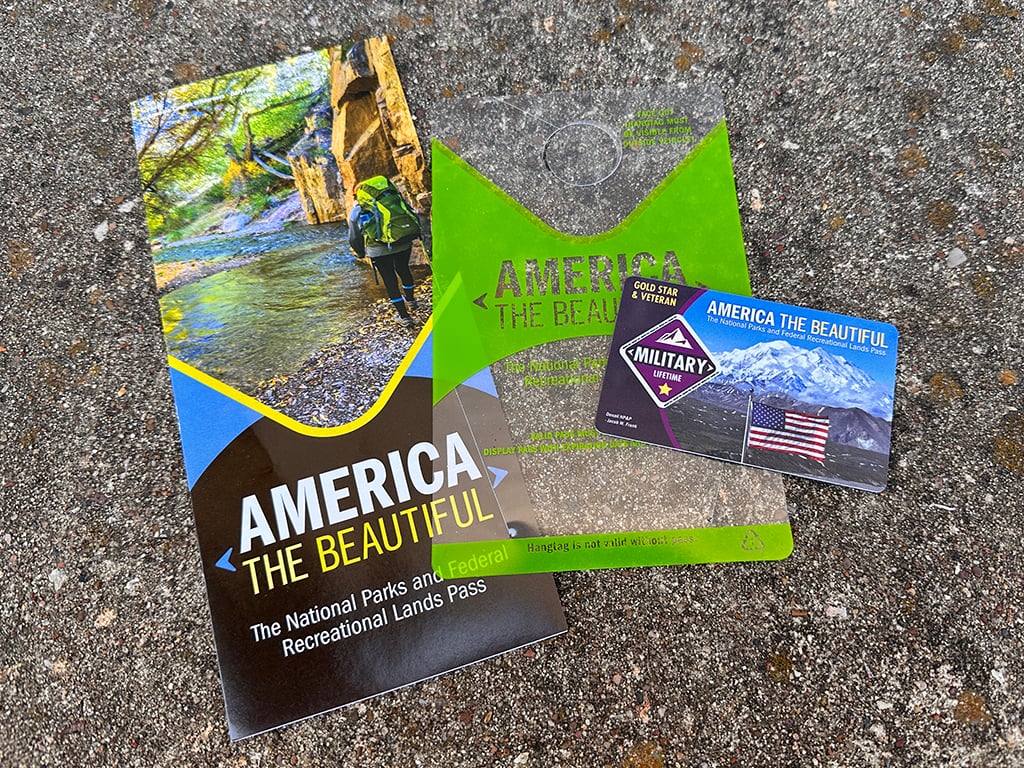 For purposes of this program, a veteran is identified as "an individual who has served in the US Armed Forces, including the National Guard and Reserves and is able to present one of the following forms of identification to get the Interagency Military Lifetime Pass," when entering a national park:
Unexpired Department of Defense Identification Card (DD Form 2, DD Form 2765, or Next Generation USID replacement)
Veteran Health Identification Card (VHIC)
Veteran ID Card
Veterans designation on a state-issued US driver's license or identification card
Gold Star Families are described by the USGS website as "next of kin of a member of the US Armed Forces who lost his or her life in a qualifying situation, such as a war, an international terrorist attack, or a military operation outside of the United States while serving with the US Armed Forces. Eligibility requirements are in section 3.2 of Department of Defense Instruction 1348.36."
Before visiting a national park site, "Gold Star Family members must download and print a voucher to present to park staff, exchange for an Interagency Military Lifetime Pass, or place on the vehicle dashboard at unstaffed sites."
Where Do I Get the Lifetime Pass?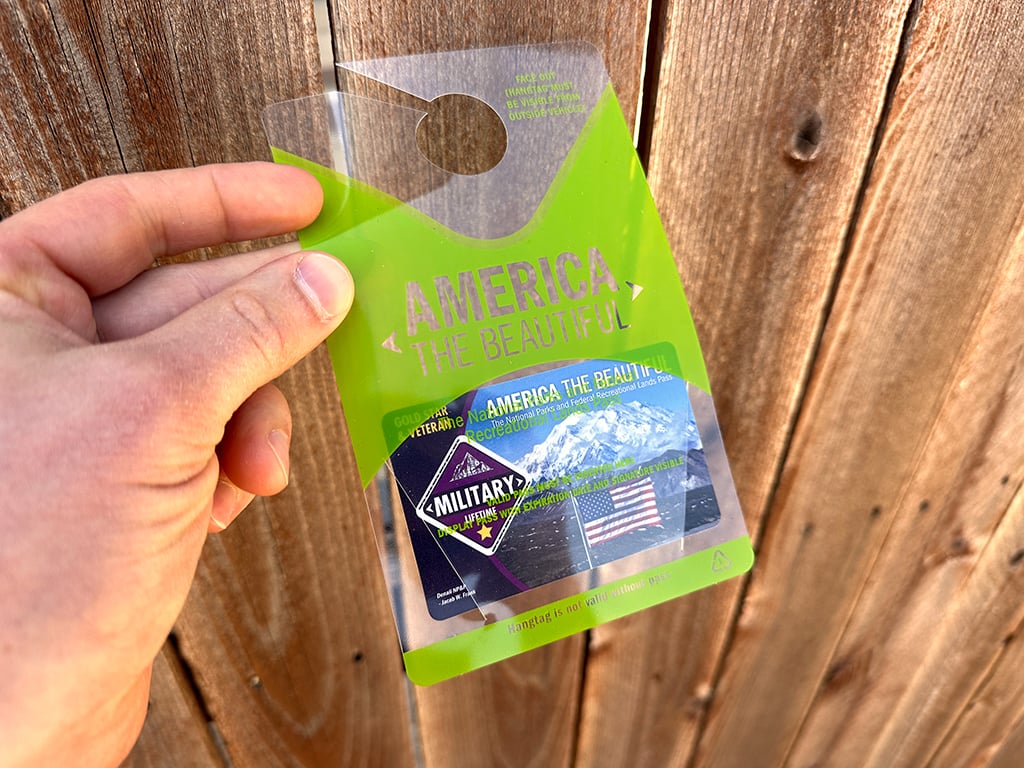 The easiest way to obtain your Lifetime Pass, is to head online here and pay the $10 document processing & handling fee, so that you don't need to visit a National Park location to obtain the pass. In my opinion, it's worth the $10 to not have to deal with it on-site, but again, the pass is totally free and if you're interested in finding an in-person location to avoid the $10 online fee, click here.
I'm not sure if the in-person option also gets you a fancy car hanger for your pass, but in my experience with the online option, it came with the hang tag holder to drop your pass into.
What about Active Duty Military?
For Active Duty Military and your dependents, there's also a free Annual Military Pass as well that will provide the same amenities as the Lifetime Pass, but it just needs to be renewed each year. For details on the Interagency Military Annual Pass through the America the Beautiful – the National Parks and Federal Recreational Lands Pass (Interagency) Program, please visit the USGS Online Store.
Links and Resources
I hope you can find the time to visit a National Park this summer, these passes are a great reason to get back into nature and your roots!