Introducing the Gear Tasting Radio Podcast: Our First Episode and Ultimate EDC Giveaway!
Introducing the Gear Tasting Radio Podcast: Our First Episode and Ultimate EDC Giveaway!
Today we're excited to be introducing our brand new podcast, Gear Tasting Radio! GTR offers an in-depth look into the usage and philosophy behind the equipment in our lives, with a fresh episode every Tuesday and an accompanying video on YouTube, recorded during the Podcast. Many of you may already be familiar with the weekly YouTube Gear Tasting show we launch every Thursday and now you'll get even more, with specific topics geared towards a Podcast format on Gear Tasting Radio!
Not only do we have the first episode available for you to listen to below, but we're also giving away an awesome ITS EDC prize pack to one lucky winner! Each week on Gear Tasting Radio, we'll publish an article here on ITS that will list all our Episode Intel with notes and links that we discuss during each Podcast. Read on below for more, including the details on how to enter the contest!
Episode 01 – Rethink Your EDC

On this Inaugural Episode of Gear Tasting Radio, we discuss why you may want to rethink your Every Day Carry items and how things like bags or vehicles can be used to add even more usefulness to what you carry. We also examine the disagreements over discussions of what people carry on a daily basis and why those items vary so much depending on personal preference.
Episode Intel
ITS EDC Prize Pack Giveaway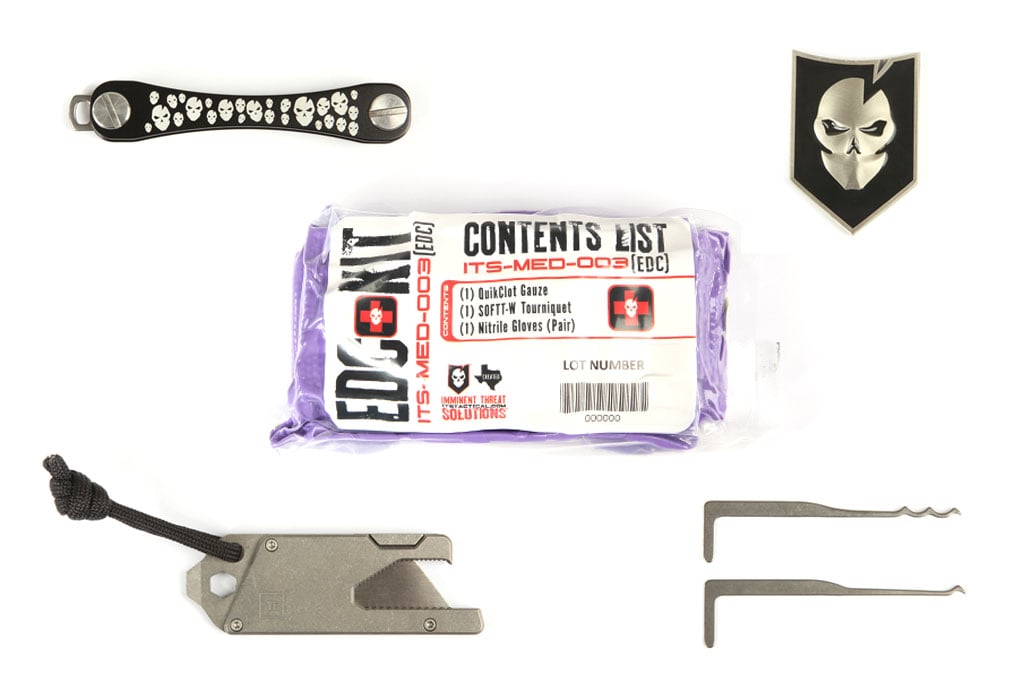 **Update** Congratulations to Cody S. on being selected as the winner of our ITS EDC Prize Pack!
In honor of our first episode of Gear Tasting Radio, we're giving away an ITS EDC prize pack valued at over $250, to one lucky winner! The following items are what one lucky winner will win, many of which are the same items we EDC on a daily basis.
Good luck! Contest Fine Print:
By entering to win the Gear Tasting Radio ITS EDC Prize Pack, you agree to receive future emails from ITS geared towards Gear Tasting Radio. We will never sell your email address and you can unsubscribe from our correspondence at any time.
One winner will be selected at random and will receive the prizes listed above.
Winner will be notified by email and once contacted, will have 24 hours to claim their prize. If we do not receive a response within 24 hours, we will select a new winner.
Contest ends at 11:59 PM CST on 02/15/17.