Making Change: A Less-Lethal Coin Purse from Mean Gene Leather
Making Change: A Less-Lethal Coin Purse from Mean Gene Leather
I never thought I'd write a review of a coin purse. However, when Gene of Mean Gene Leather told me about his newest product, the "Hot Tamale," I was thoroughly intrigued.
Gene's website description for the Hot Tamale states that it's intended for spare change, but can also be used for personal defense. We joked here that it could be used to make change, both at the store, or to your situation.
Hot Tamale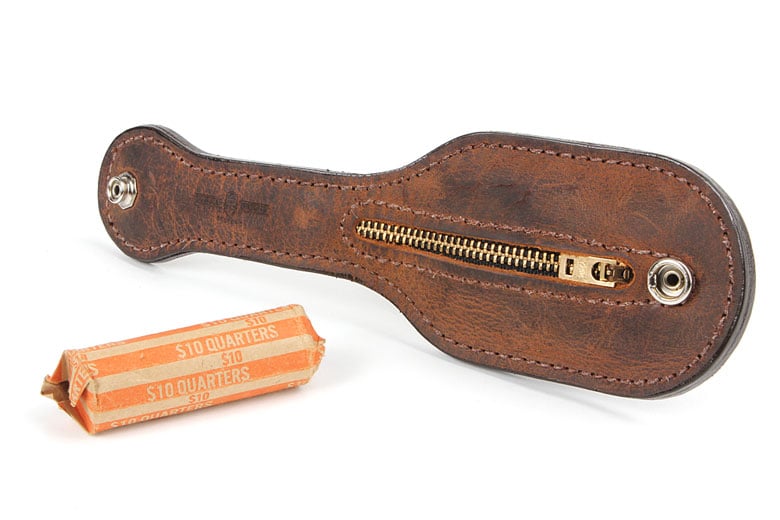 Designed to store $10 in quarters, the Hot Tamale is handmade from a selection of different U.S. leathers and made to be worn on the belt. Using a fold-over design, the Hot Tamale wraps over a belt and secures to itself with a directional security snap that prevents accidental release if snagged.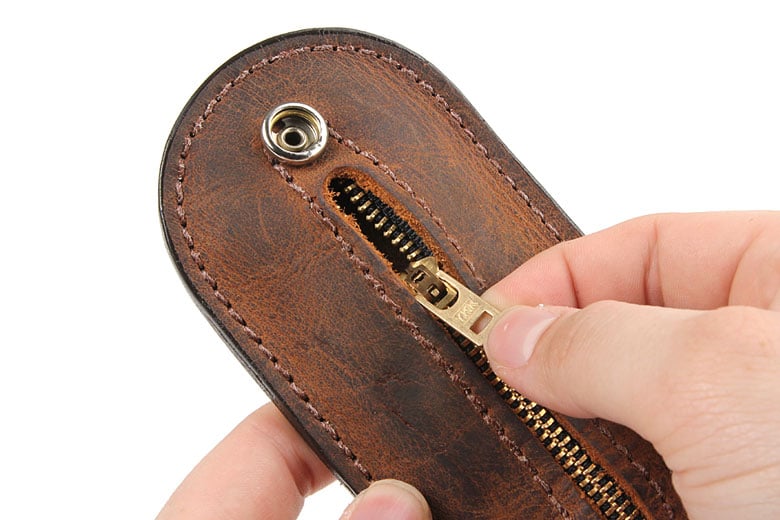 Its zippered opening accommodates the $10 in quarters, or another variation of items. It's super simple to pop the directional security snap and pull the Hot Tamale for use. I haven't had one instance where the brass snap came undone unless I was purposely unsnapping it.
The size of the Hot Tamale is very low profile, despite its overbuilt ruggedness that Mean Gene is known for with his handmade leather belts. The brass zipper utilized is also a quality made YKK zipper and had no issues opening at the wrong times.
This is much like I always say with carabiners, "screw down so you don't screw up." MGL used this same philosophy when designing the Hot Tamale, ensuring that the zipper would move towards the closed position with gravity, rather than away.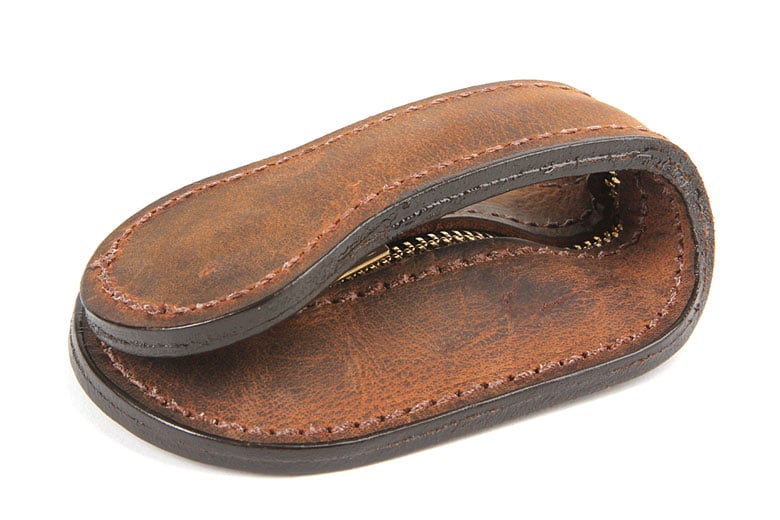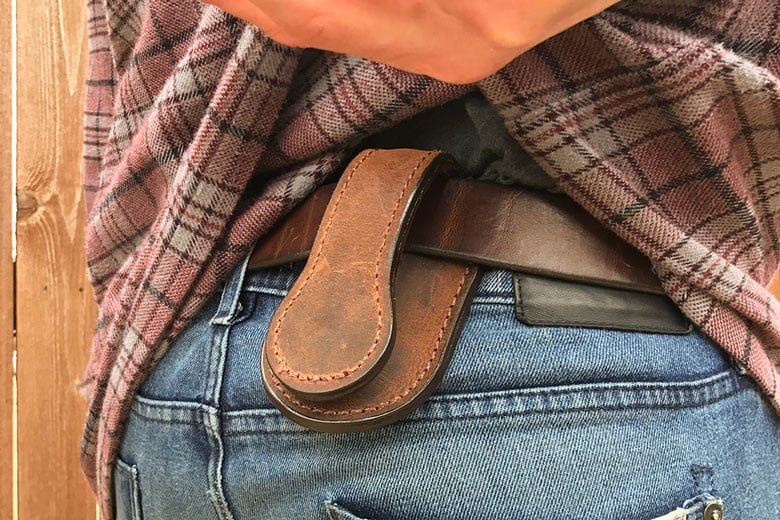 Measuring 3" wide at the change storage end and as wide as 2" at the tail, the 1 1/4" taper between these is comfortable to grip as you're removing it from your belt to make change. The leather measures in a 1/4" thick where the two pieces that make up the Hot Tamale are joined together. 1/8" thick pieces of leather are stout for this coin purse and it's worn in nicely as I've carried it (around the house.) It weighs 3.2 oz. empty and 11 oz. filled with $10 in quarters.
Legality
I'll get the legal questions out of the way now and say that you definitely need to check with your local laws and ordinances before you go carrying this around outside your home or vehicle, whether it's filled or empty. The big deal here is that as a coin purse, it could be misinterpreted as a "Club" aka "Blackjack," or "Sap."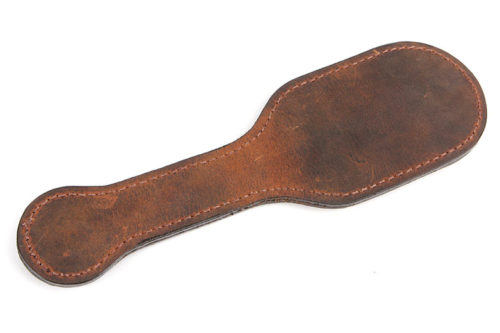 In Texas, a "Club" is defined as "an instrument that is specifically designed, made, or adapted for the purpose of inflicting serious bodily injury or death by striking a person with the instrument…" That being said, Texas only deems it unlawful (committing an offense) when a person intentionally, knowingly, or recklessly carry a "club," on or about his or her person outside of their own premises or premises under the person's control. Vehicles are ok too, provided you're inside it or directly en route to your own vehicle or one that's under your control.
You can see by reading this, that here in Texas, for example, you'd have to prove you were carrying a change purse and not a "club" if you were out and about. I'm certainly not trying to take away from the utility of the Hot Tamale, only trying to fully disclose what you need to be aware of. Please don't take what I wrote though as legal advice, I'm only stating my interpretation of the Texas Penal Code that I feel covers this.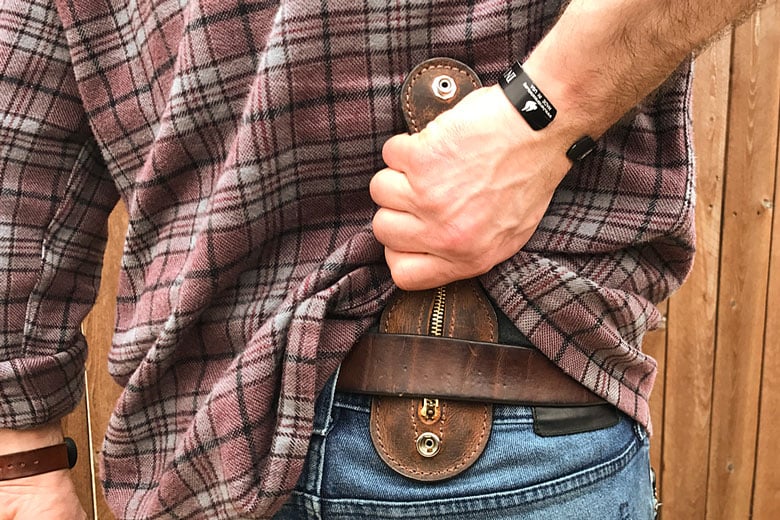 Here's what Mean Gene Leather has to say about the legality: "Each consumer should be familiar with the state and local laws in the consumer's jurisdiction before purchasing, carrying, or using this product."
Parting Thoughts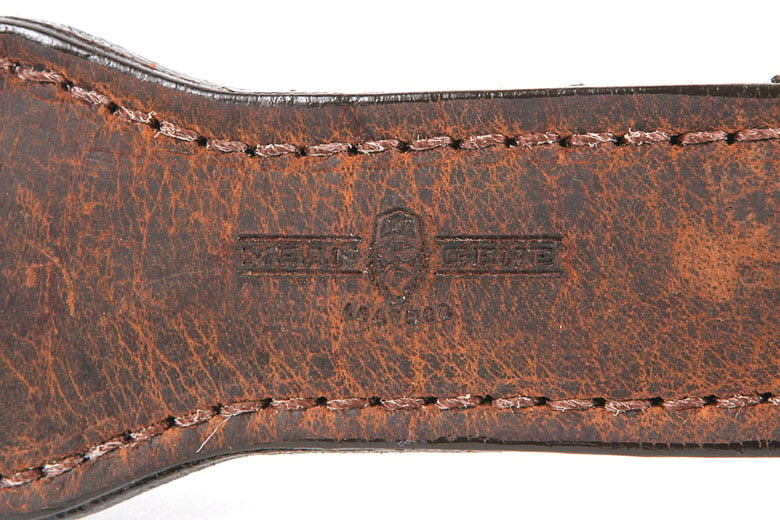 I've really enjoyed the time I've had with the Mean Gene Leather Hot Tamale and it beats carrying around a roll of quarters, albeit it having a larger footprint. You can pick one up directly from Mean Gene Leather in your choice of seven different colors of leather.