TiBolt: An American Made Bolt Action Titanium Pen by Brian Fellhoelter
TiBolt: An American Made Bolt Action Titanium Pen by Brian Fellhoelter
I've been the proud owner of a TiBolt for the past six months and I'd like to describe how my experience has been with it thus far and tell you about a new offering to pick one up for yourself if you'd like.
I originally purchased my TiBolt by backing acclaimed Knife Maker Brian Fellhoelter's Kickstarter project in December of last year and have recently learned that he started a new offering for TiBolts on Jump Start City, another crowd-funding Website. (If you already know about the TiBolt click here to check out the offering, there's only 5 days left!)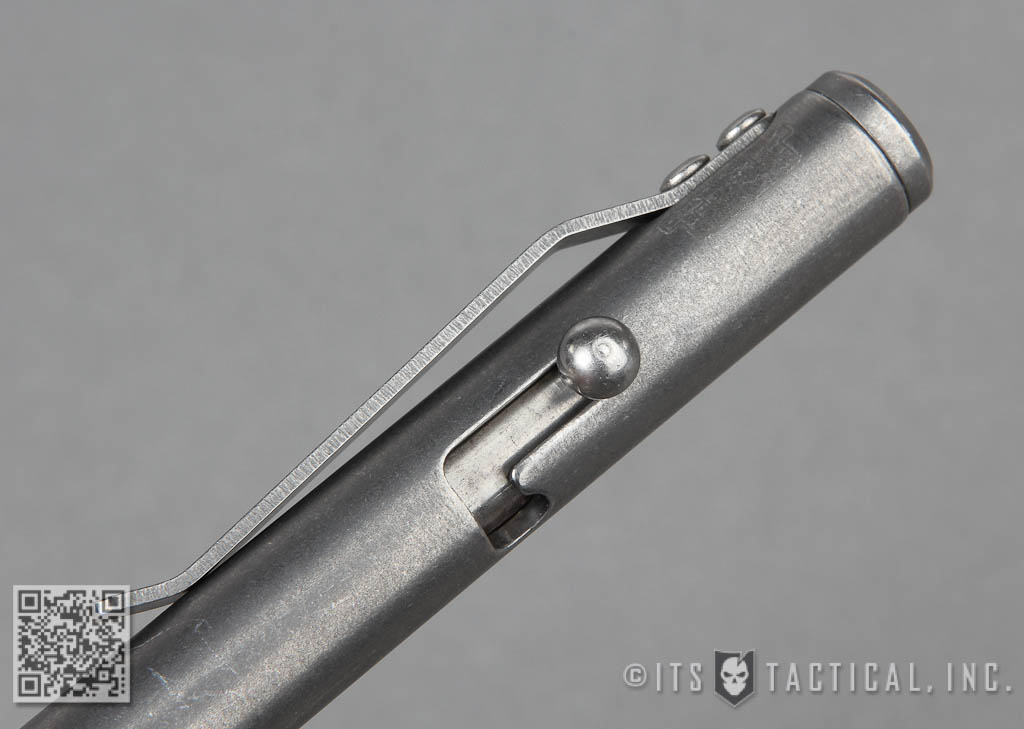 What originally drew me to the TiBolt was the simplicity, being American made, having an optional stylus nib for using the flip side on touch screens and the unique bolt-action mechanism that I knew I'd get addicted to. I was constantly clicking my Parker Jotter, much to the annoyance of those around me. That's now changed to running the bolt action mechanism on my TiBolt.
I'll also be honest and say that while it was awesome to learn the TiBolt was 100% Titanium, that wasn't what drew me to it. I've never been a fan of all the so called "tactical pens" out on the market and really don't lump the TiBolt in with these at all. I view the TiBolt as exactly what it is, an overbuilt bolt-action 100% titanium pen that's not marketed as anything more.
Features
Every single part of the TiBolt with the exception of the ink cartridge, spring, O-ring and stylus nib is 100% Titanium. The TiBolt body is made from Grade 9, 3AL-2.5V Titanium and the other parts are Grade 5, 6AL-4V. It's right arond 5 1/2″ in length (1/8″ longer if the stylus nib is used) and 7/16″ in diameter. The weight is 1.5 ounces with a stonewash finish.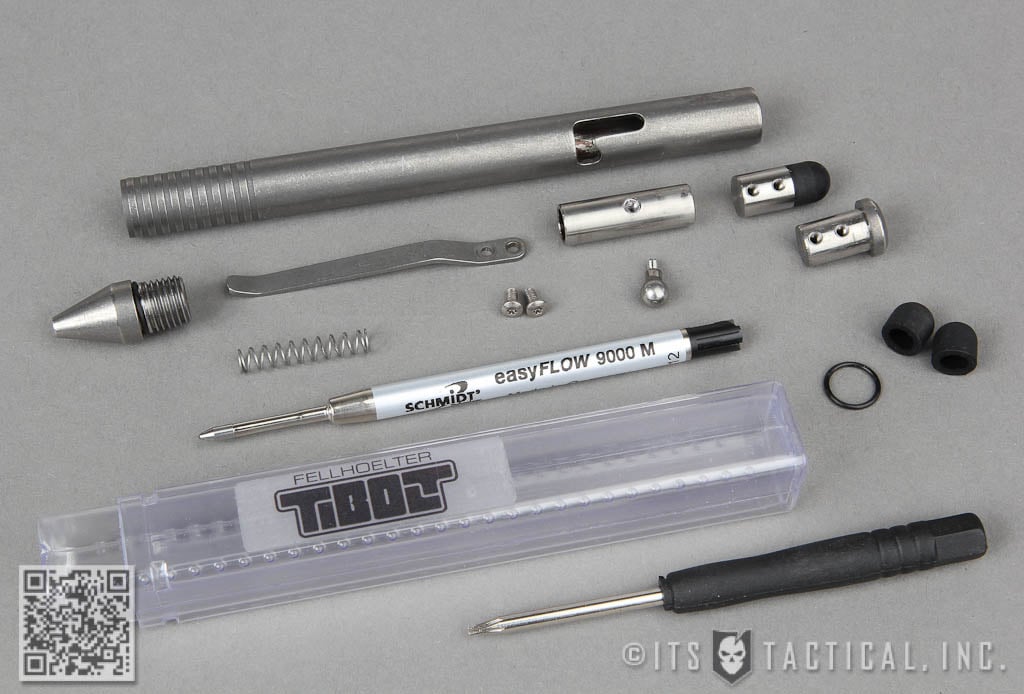 The included and optional captive-silicone stylus nib can be affixed to the end of the TiBolt by removing the two torx screws (these are also Titanium) that hold the pocket clip on and removing the flat end cap. The end cap and the stylus nib carrier interface with the torx screws to secure them to the pen body.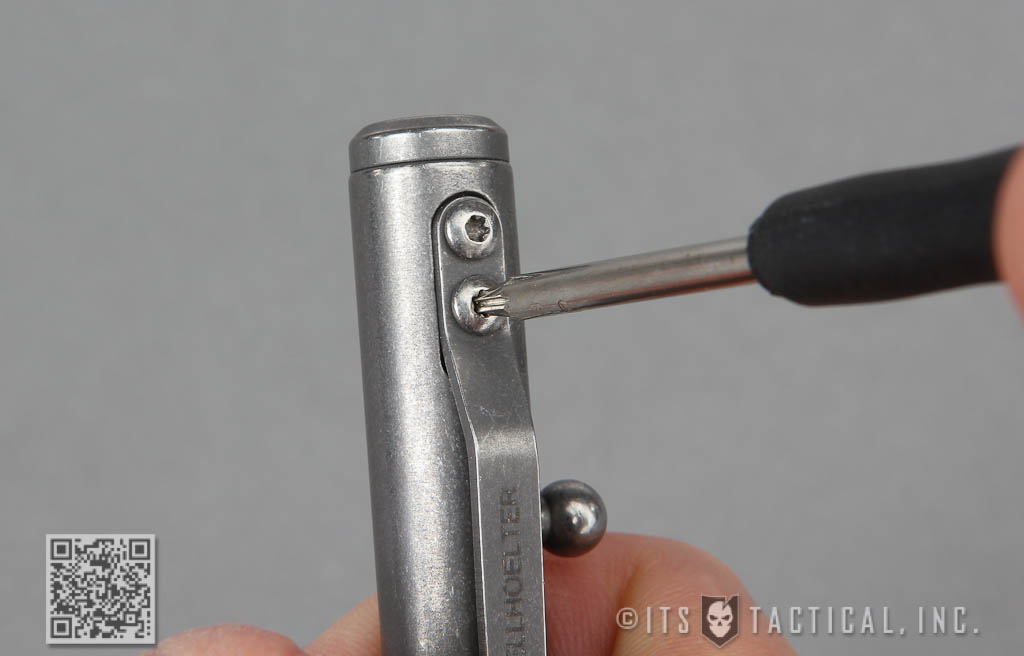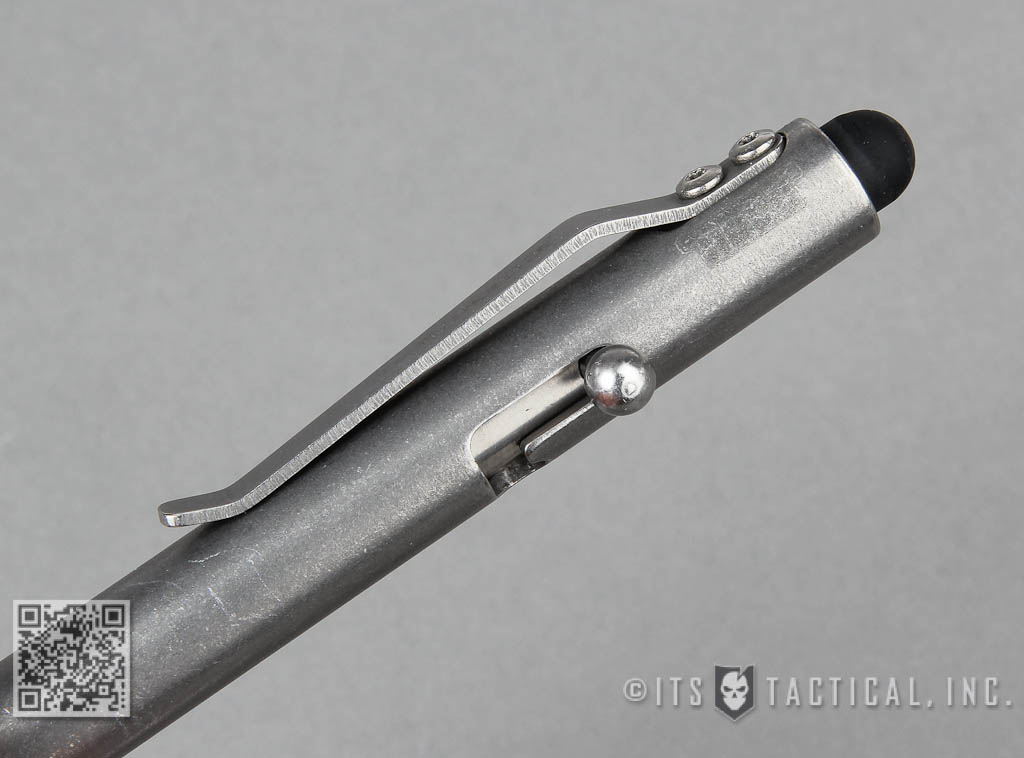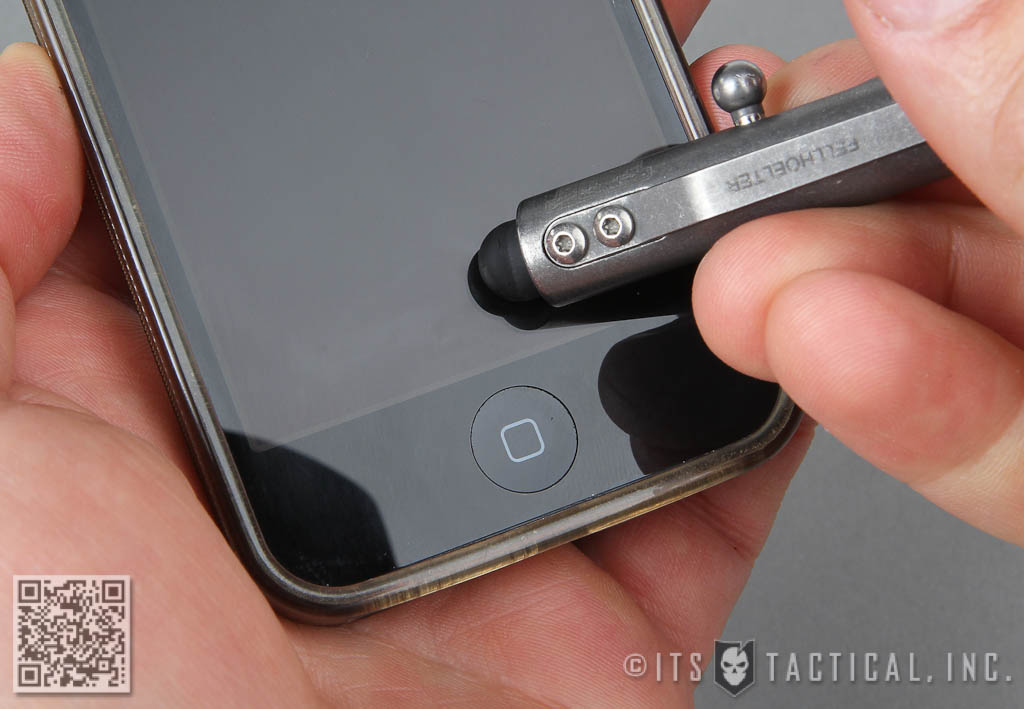 While the pocket clip is very sturdy and has never bent on me, I do wish it was secured a bit higher up on the pen. It just seems to stick up fairly high clipped to a shirt pocket, though it's only about 3/4 of an inch. With the added stylus nib it's nearly a full inch above. That's honestly just an aside and doesn't take away from the functionality at all.
I usually carry the TiBolt in my front pocket or clipped in the front of a cargo pocket if possible.
Refills
I'm always writing and a good pen is hard to find, I have a drawer full of them to prove it. I initially liked that the TiBolt could accept Fisher Space Pen refills, as well as my favorite Parker "fine tip" refills. As shipping approached, Brian contacted his backers and informed them that the pens would now be shipping with the Schmidt EasyFlow 9000 refills. I hadn't had the opportunity to use these refills yet and was looking forward to seeing how they performed.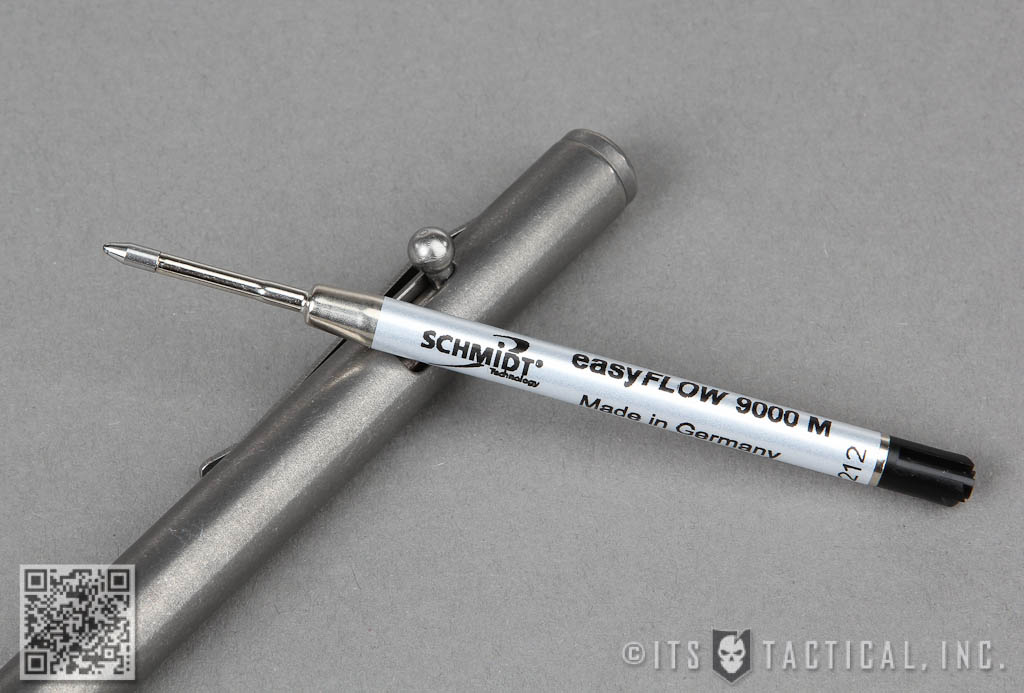 Thanks to Brian, I've now become addicted to Schmidt refills. They're much harder to find, seeing as they're made in Germany, but well worth the digging to find spares. They write phenomenally well, better than anything I've ever written with before. Couple that with the heft of the TiBolt and you've got a winning combination.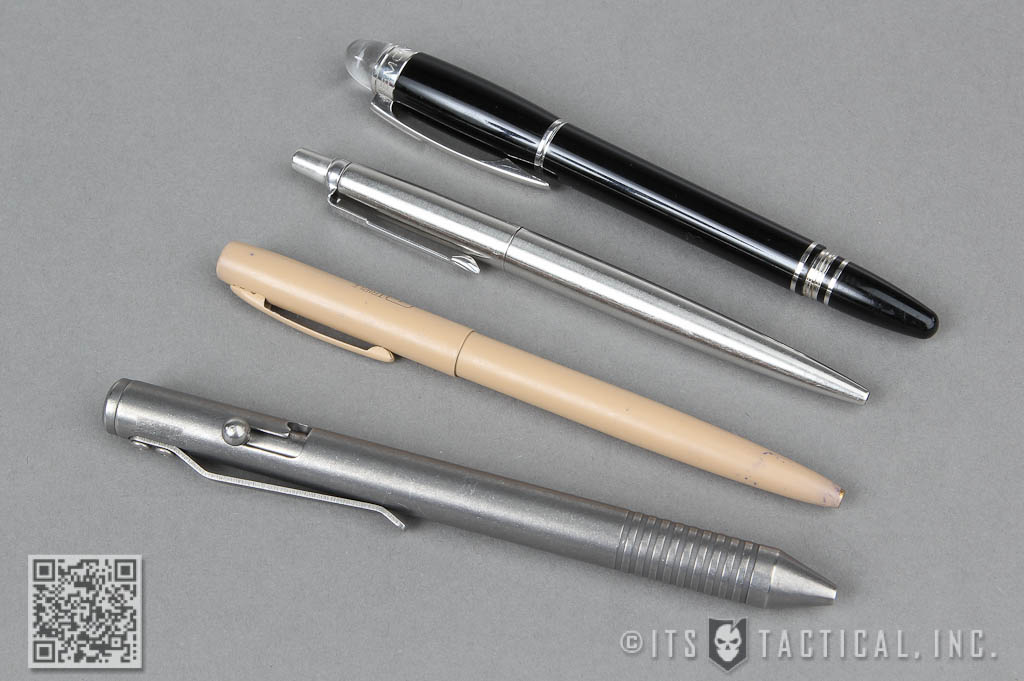 Changing refills is simple with a simple turn of the tip and screwing it back in to secure it. Again these will accept the Fisher Space Pen refills, Parker refills and the Schmidt EasyFlow refills. I'm sure there are others too, but these are the only refills I've tested it with. So with a simple refill change to the Fisher, you'll also get the versatility of being able to write in temperatures from -30˚F to +250˚F, write underwater, write in zero gravity and at any angle. Even upside down.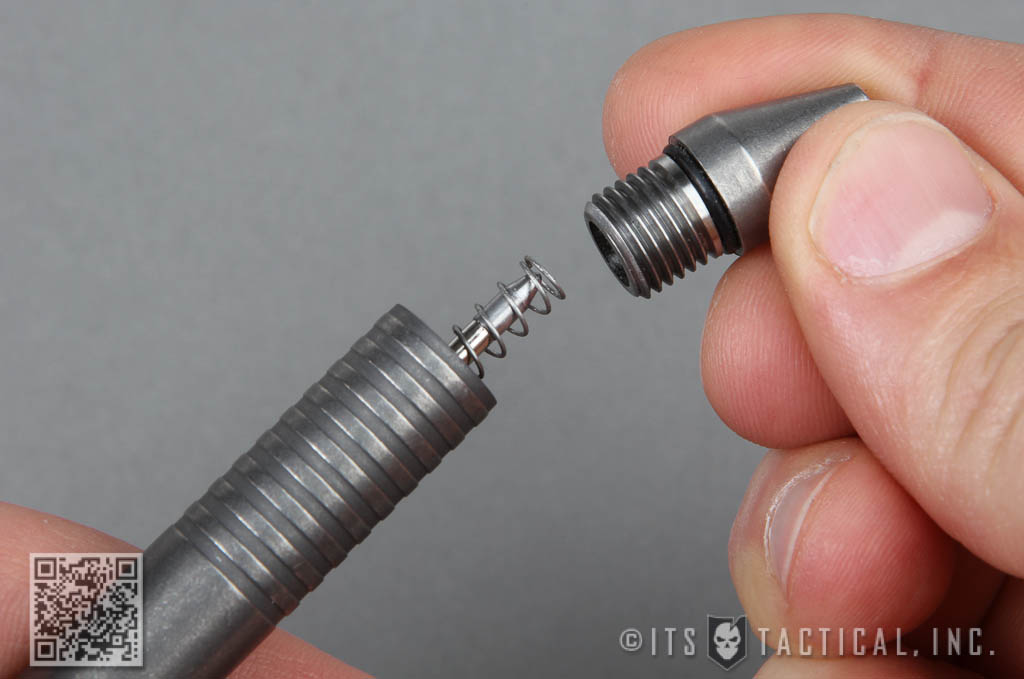 Notes
The TiBolt coupled with the Schmidt EasyFlow refill is the best pen I've ever owned, hands down. It beats out the Montblanc I received as a graduation gift from College and even the Parker Jotter I've carried for years. As I noted earlier, a good pen is hard to find and despite the $99 price tag that I paid for it, it's easily worth that to me. Especially for something I use multiple times a day, every day.
A few other notes are that the laser engraved TiBolt logo has started to rub off and the "Fellhoelter" engraved on the pocket clip is starting to do the same. I don't necessarily mind that these are coming off, just that it's worth mentioning.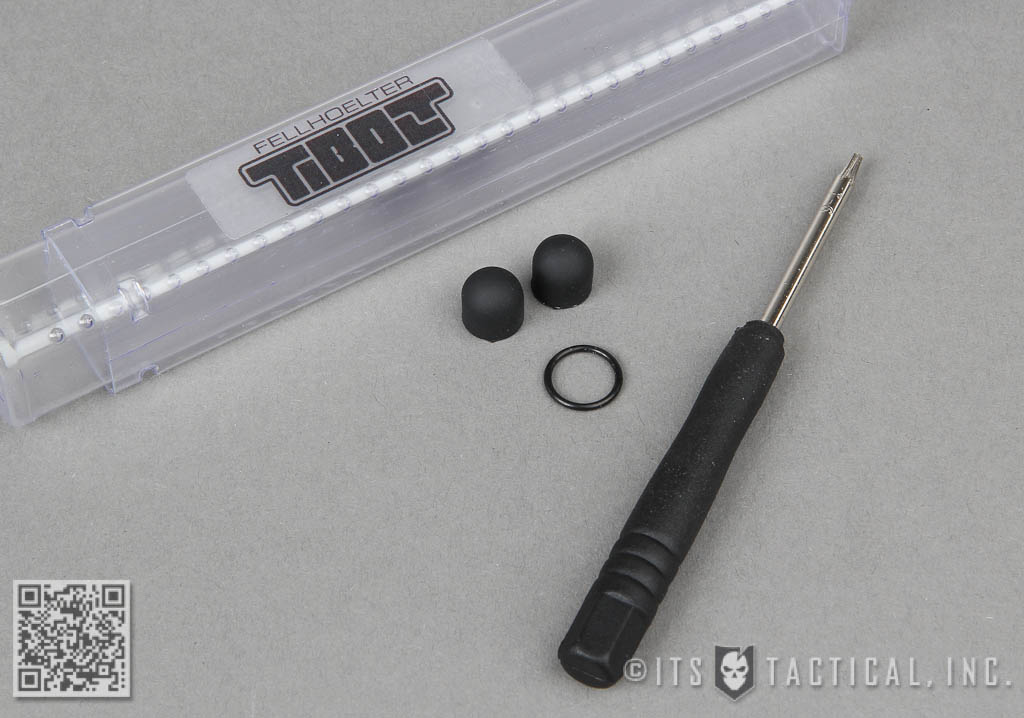 The bolt action on the TiBolt has run smooth and consistently for six months now and I don't foresee it ever having problems. The packaging it came is was great and I appreciated the inclusion of a spare O-Ring and stylus nib and Torx tool to facilitate the change from the flat top to the stylus.
As the TiBolt isn't officially for sale in any other way than through Jump Start City, I'd recommend you act quickly if you'd like to get ahold of one of these. The campaign ends in 5 days and time waits for no one. If you're an avid writer and appreciate carrying a quality writing instrument, you won't be disappointed with the TiBolt. Did I mention that it's also made in America?