ALITE Monarch Backpacking Chair: Burrito Sized for Your Next Outdoor Adventure
ALITE Monarch Backpacking Chair: Burrito Sized for Your Next Outdoor Adventure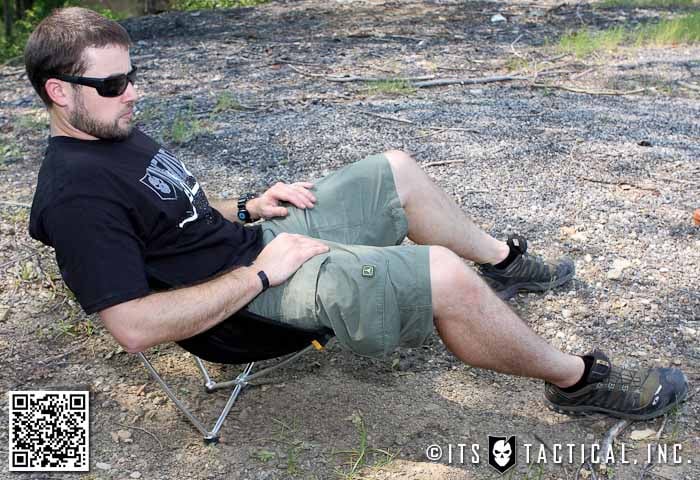 A Burrito Sized Backpacking Chair that weighs just over a pound? Yep, you read that right. It's not exactly a Taco Bell Burrito I'm talking about, but more a San Diego Burrito. If you've ever had one than you'll know exactly what I'm talking about. I think they weight about the same too!
In the neverending quest to find a small, lightweight backpacking chair I've purchased quite a few different options over the years.
I'll talk about why the ALITE Designs Monarch Chair trumps all those that I've come across and why it should be on your next packing list!
ALITE Monarch Backpacking Chair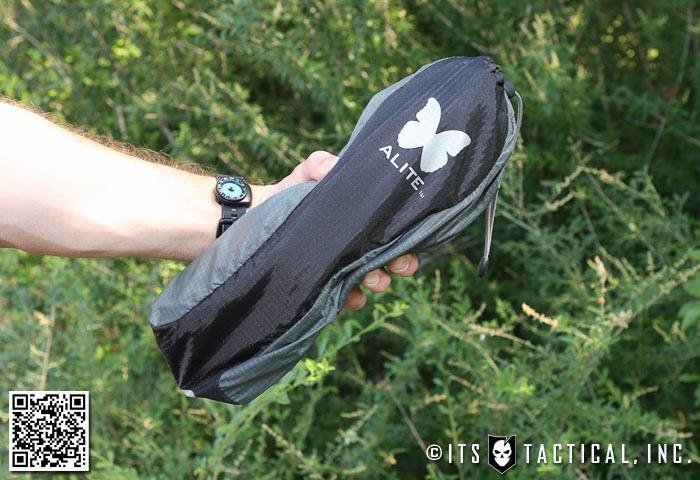 Weighing hardly more than a packaged MRE, the 1.4 lb. ALITE Monarch Chair provides a comfortable way to rest after a long hike on the trail.
While not specifically marketed as a backpacking chair, it's hard to deny that anything as small and lightweight couldn't be what you'd be looking for in a backpacking chair. Doing away with the slip cover for the chair will even bring the weight down to 1.3 lbs.
I first saw the ALITE Chair at REI and immediately wanted to try it out. After sitting in the demo unit they had there I was sold. I've been now using the chair off and on for the better part of 6 months with nothing but great things to say about its construction and durability. I had my doubts about the dependability of the heavy duty rubber feet that the chair pivots on, but I'm happy to report they've held up nicely.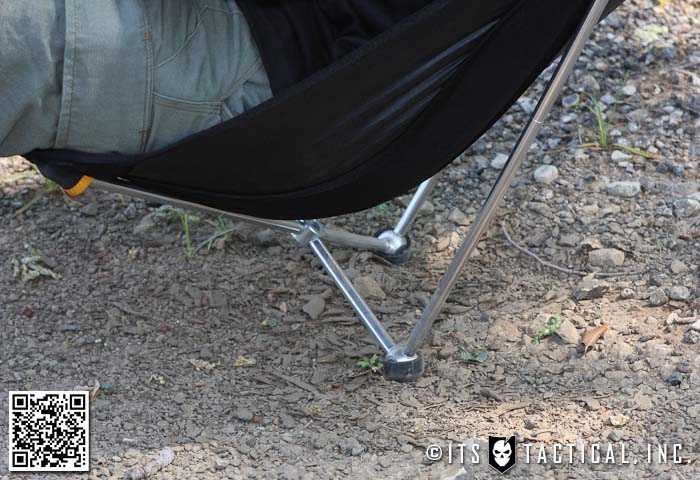 I was worried that on uneven surfaces or rocks that they'd fall off or become damaged, but neither has occurred. ALITE Designs is not a company I would have considered had I seen their other products before I came across this chair, but there's no denying this is a fantastic backpacking chair that's well made.
With other products like the "Sexy Hotness Sleeping Bag" made for "making love in the woods" they're not exactly marketing this product to the readers of this Website, but the Monarch Chair is definitely something to keep on your radar.
Other Backpacking Chairs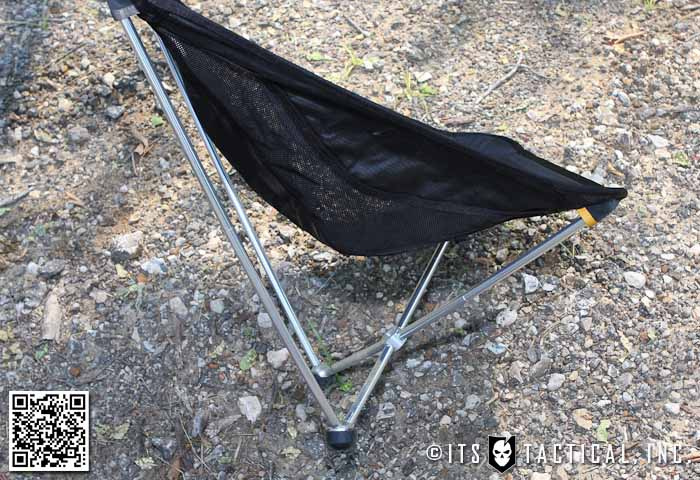 I've tried other "folding chairs" and found they either weighed too much for backpacking or had no back support whatsoever. There's also the designs that act as a slip cover for your ground pad, but those aren't very comfortable and I've actually broken one of those before while leaning back. They force you to sit fairly flat on the ground and you're also on the ground, compared to off of it with the Monarch Chair.
With the Monarch, the rubber feet act as two of the four points needed to balance the chair with your feet providing the other two. I've found this to be annoying at times when I want to be off my feet, but you can simply throw a bulky item or backpack under your butt to take some of the weight off your feet and stabilize the chair. It's not a perfect system, but it does work if that's an issue for you.
I know this isn't the be all end all of backpacking chairs, but it's definitely the best I've come across yet.
Construction and Details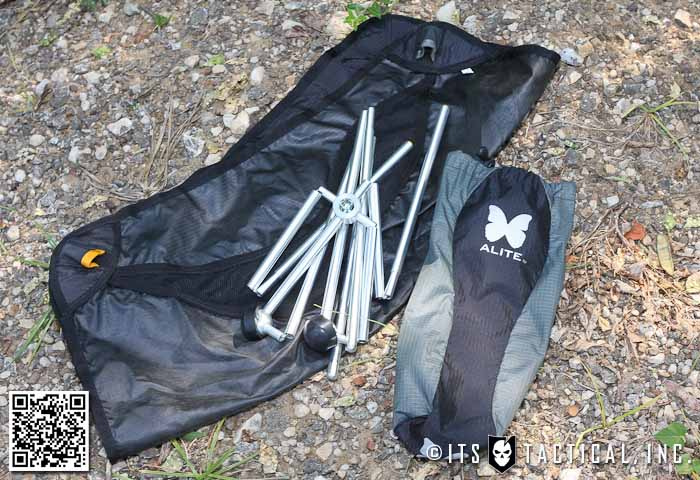 Super light, high-strength 7075 Aluminum tent pole structure with user-replaceable shock cord.
210D nylon ripstop fabric with mesh side panels
Assembled Dimensions: 23″H x 21.5″W x 17″D
Packed Dimensions: 4.5″ x 13″
Weight w/ Stuff Sack: 1.4 lbs.
Weight w/o Stuff Sack: 1.3 lbs.
Stuff Sack features non-stretch drawstring and daisy chain attachment loops
Non-Skid Rubber Feet
Holds up to 250 lbs.
Made in the Philippines
Assembly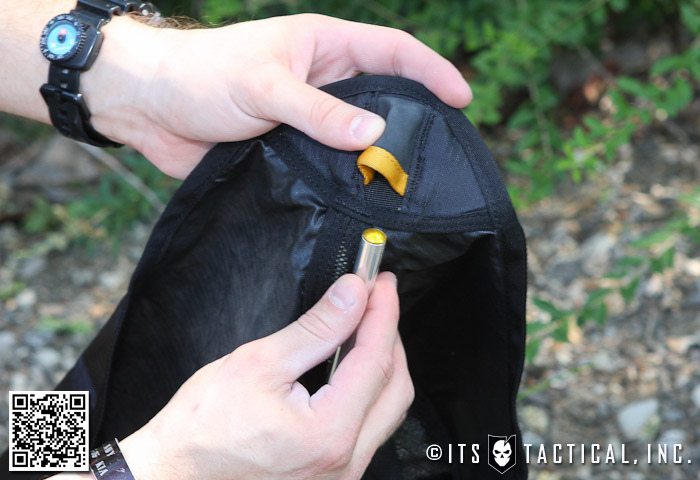 The ALITE Monarch Chair is a breeze to assemble, disassemble and repack. To assemble the chair, just pull the rolled chair cover out of the stuff sack and remove the folded pole. A quick shake will even assemble most of the pole and the other sections snap together quite easily. Simply insert the gold tipped ends into the corresponding gold colored points on the chair cover and the others into the grey colored points.
To disassemble, pull the tips out of the attachment points and quickly break down the pole. The chair cover gets folded in half and wrapped around the pole and placed in the stuff sack.
Video and Photos
Here's a quick video review that shows the chair in use and the assembly and disassembly.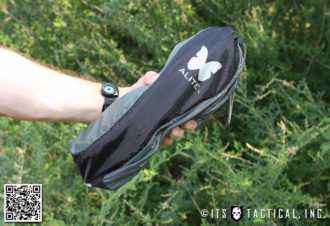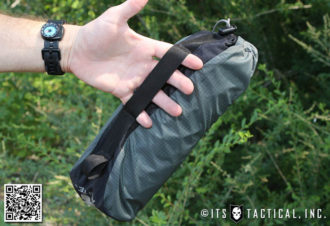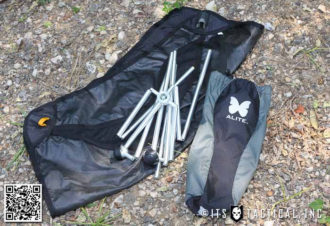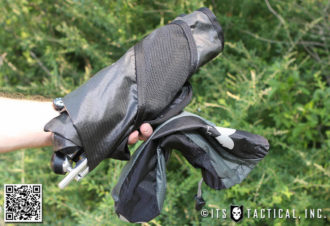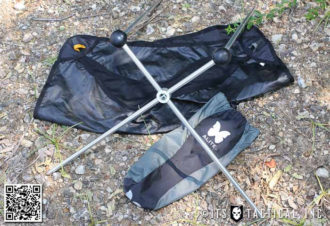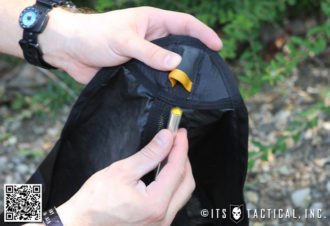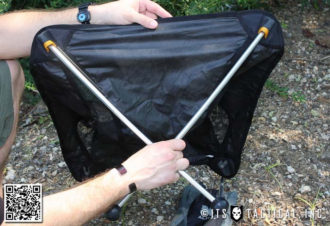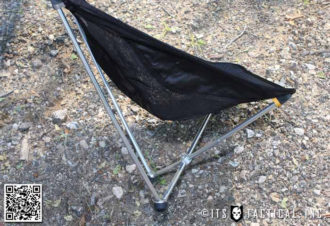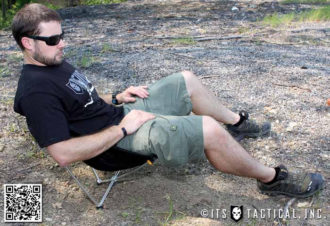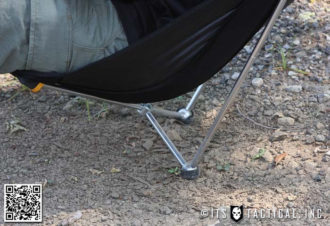 What backpacking/camping chairs have you used? How do you feel they would compare to the ALITE Monarch Chair?