DIY Alcohol Stove Comparison
DIY Alcohol Stove Comparison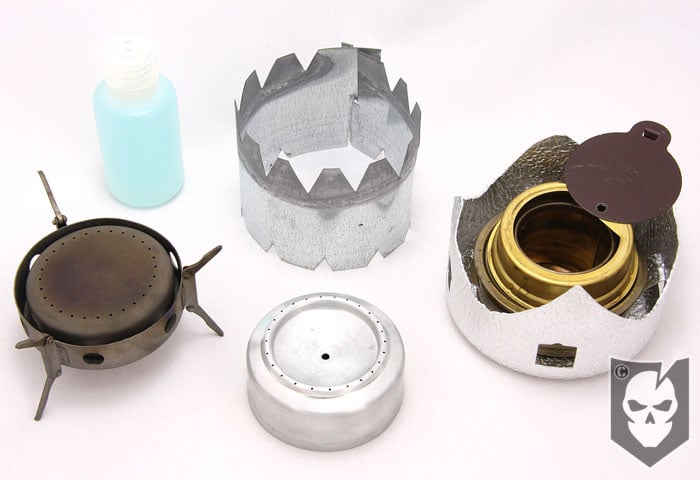 This article has been in the works for some time now, as we worked out how to present the information. Rather than discuss how to make our version of an alcohol stove, (we'll be releasing that as a members only video) we're going to look at the DIY Alcohol Stove compared to a couple that are commercially available.
We'll be comparing size, weight, fuel efficiency, fuel capacity and burn time to give you an accurate representation of just how much difference there is between what you can make yourself and what you can buy.
Included in the review are the DIY stove, the Vargo Triad XE Titanium and the Trangia 28-T Backpacking Stove. All these stoves were tested using Denatured Alcohol, and what our results are based on.
Why a DIY Alcohol Stove?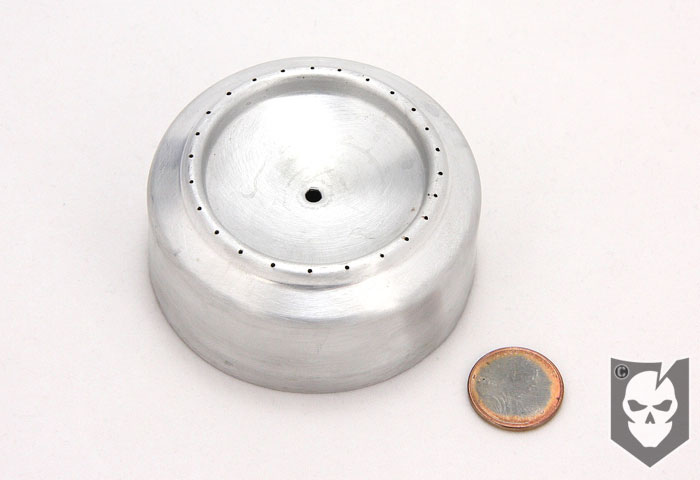 All alcohol stoves share some common characteristics whether you make one yourself or buy one. The fuel is cheap (big plus) and non-explosive, they're simple to operate, nearly silent to run, there's no parts to go bad and replace, also if the fuel spills you won't smell like gas.
It's not all positive though, and when you're talking about a DIY stove, it's easy to crush them if you're not careful. Also the fuel can sometimes become unwieldy when trying to pour it and move your stove. The cold can also be a factor, as the vaporization needed for the stove to function will decrease as temperature gets further towards freezing.
Stoves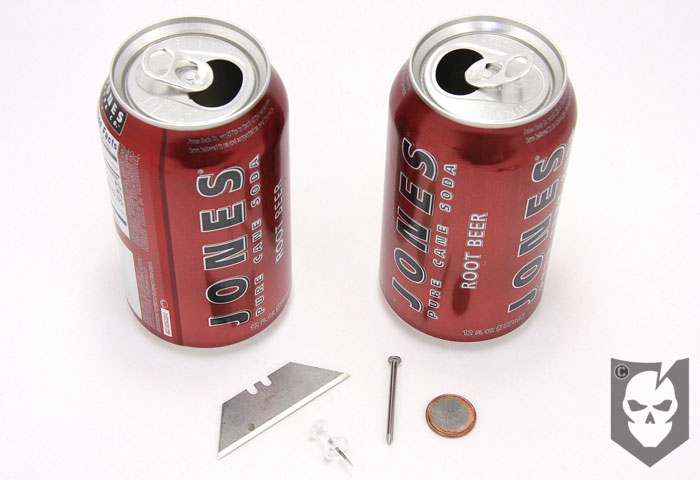 There are excellent articles all over the internet on not only how to make your own alcohol stoves, but also many specifics on commercially available stoves as well. What we're doing is simply comparing a couple to what we've been able to create.
Our reasoning behind creating an alcohol stove was to fabricate one from scratch using our own tested techniques through trial and error. Most everyone has seen some kind of DIY alcohol stove design made out of coke cans, but we wanted to simplify it.
We made ours using nothing but 2 cans, a razor blade, a nail, a thumbtack and a penny. It doesn't get much simpler than that. Of course the windscreen construction requires a bit more than that, with aluminum flashing and tin snips, but realistically not much more.
A fantastic resource we found not too long ago is Zen Stoves, they've really taken the time to construct a site that has everything you've ever wanted to know about Alcohol Stoves.
Fuel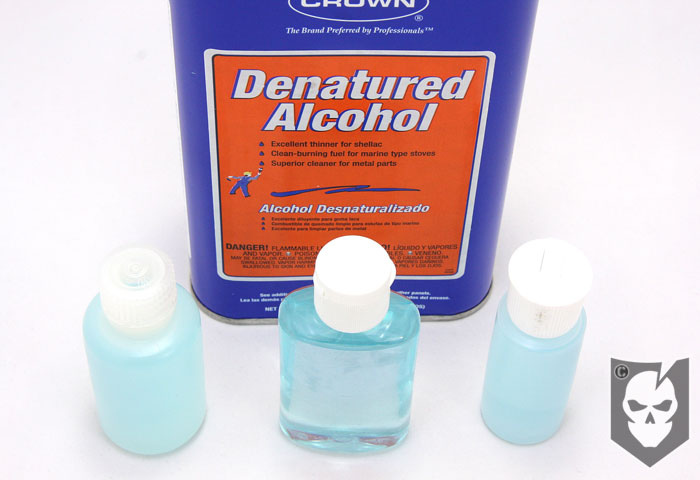 Denatured Alcohol is only a few bucks at any hardware store and pennies per ounce compared to one-time use fuel canisters on most backpacking stoves. You could really buy an entire Quart (32 oz.) for the price of one of those fuel canisters.
Something to pay attention to when using denatured alcohol is to have a container that seals well. All the Denatured Alcohol shown in these photos and videos have a few drops of blue food coloring mixed in to give it the bluish tint. This is to make it easily distinguishable from other fuels and water.
The fuel bottles shown are a 2 oz. Nalgene bottle with screw-top lid, a 1 oz. misc. bottle with flip-top spout and a converted 2 oz. hand sanitizer bottle. The flip top bottle is by far the easiest to use, as you have the most control with it.
Size and Weight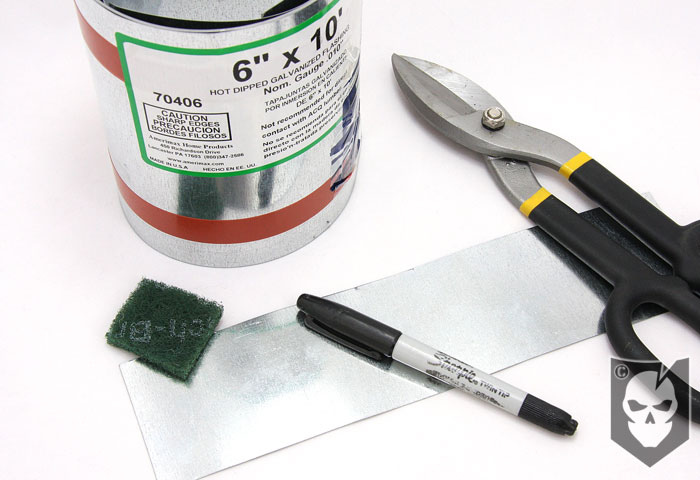 When considering size and weight of these stoves, you can't ignore the fact that all of them must have windscreens to properly function. Simply running them as you can buy them from the store will not work (as witnessed in our shootout article).
Our DIY Alcohol Stove measures 2 5/8″ in diameter x 2/8″ tall (tin can lid is 3 1/4 in diameter). Including the DIY Aluminum Flashing windscreen and can lid for the pre-burner, everything weighs only 1.7 oz. The windscreen is made from an 11″ long x 2 5/8″ piece of common flashing available at the hardware store and can store flat if needed, but connected is measures about 3 1/2″ in diameter.
The Vargo Triad XE Titanium measures 2 7/8″ in diameter x  1 1/4″ tall. It has its own pre-burner and stand built in, but still requires a windscreen be purchased or made. Using the windscreen we made from flashing, the whole kit weighs 2.8 oz.
On the Trangia there's a couple of different ways you can run it. The Stove by itself is 3.1 oz., but with the included simmer top and windscreen the setup weighs 5.6 oz. The stove alone measures 3″ in diameter and 2 5/8″ tall.
The Trangia windscreen that comes with the set has a diameter of 3 6/8″ and weighs 1.7 oz. The DIY windscreen weighs only 1.1 oz. Not a whole lot of difference, but "ounces in the morning weigh pounds at night."
Burn and Boil Time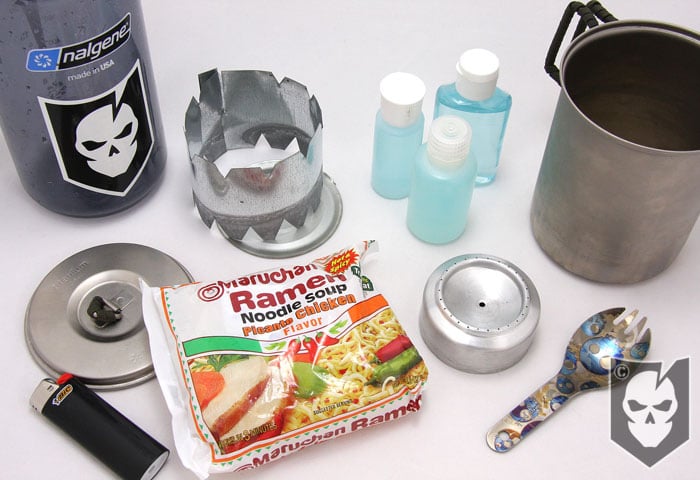 With a cold start at an air temperature of 90 degrees, the Trangia burned its 3 oz. of fuel for 36 minutes, the Vargo lasted 26 minutes, and the DIY Alcohol Stove ran about 13 minutes (see video below). That 13 minutes on the DIY stove is just enough to get some water boiling and cook some Ramen Noodles.
Using 16 oz. of 60 degree water (2 cups) at an air temperature of 90 degrees with a cold start, the Trangia boiled water in 9-10 minutes, the Vargo in 8-9 minutes and the DIY Alcohol Stove in 10-11 minutes.
Fuel Efficency and Capacity
Three ounces of fuel can be held in the Trangia, 1.75 oz. in the Vargo, and 1 oz. in our DIY Alcohol Stove.
We felt the efficiency was somewhat neutral across the board. if you look at how quickly the Denature Alcohol burned in each of the stoves you'll see that for the amount they held it was pretty even, which is to say that the DIY Alcohol Stove is just as equal when it comes to efficiency.
The Trangia will set you back anywhere between $20 and $30, the Vargo Triad XE Titanium runs $30 to $35, and of course the DIY Alcohol Stove is nearly free provided you have the parts lying around.
Further Details and Comparison
Alcohol Stove Boil Test