Learn How To Sew Loop Velcro on Anything with this DIY Tutorial
Learn How To Sew Loop Velcro on Anything with this DIY Tutorial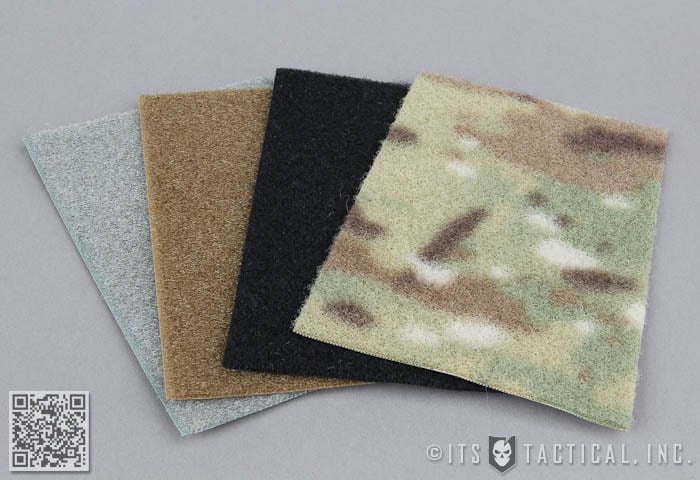 Odds are you've seen a lot of Velcro hook and loop on a variety of things from garments, bags, hats, morale patches and even vehicle accessories. Hook and loop makes it easier for us to attach our patches or pouches to other products for any multitude of needs. Sometimes products only come with the hook side of the attachment system, leaving us unable to attach a patch or accessory to someplace where we want or need it.
Today I'm going to share a new product we're offering on ITS and show you how easy it is to add it to just about anything. You can now get 2-packs of 4″ x 6″ pieces of DIY Loop Velcro in Foliage, Coyote Brown, Black and MultiCam from our online store. As you'll see from the pictures and video below, you can easily attach a custom-sized piece of loop to your favorite things.
Sewing the loop is easy with a machine or by hand, but in my demonstration I'll teach you how to sew it on by hand if you're not familiar with how to do that. If you use small, tight stitches with a color of thread that coordinates with the loop, it will help attach it with minimal visibility and help your project to have a more professional look.
DIY Loop Attachment
Your first steps will be determining what you want to add Velcro loop to and which color of loop will work best with your project. Next, you'll need a color of thread that closely matches the color of loop (what I've used is listed below.) You may find that you need to cut the loop to fit a smaller area than the 4″ x 6″ size that it comes in. You can easily cut it to your desired shape with sharp scissors or a rotary cutter. It's worthwhile to note that the sharper cut you can make the cleaner your edge will be.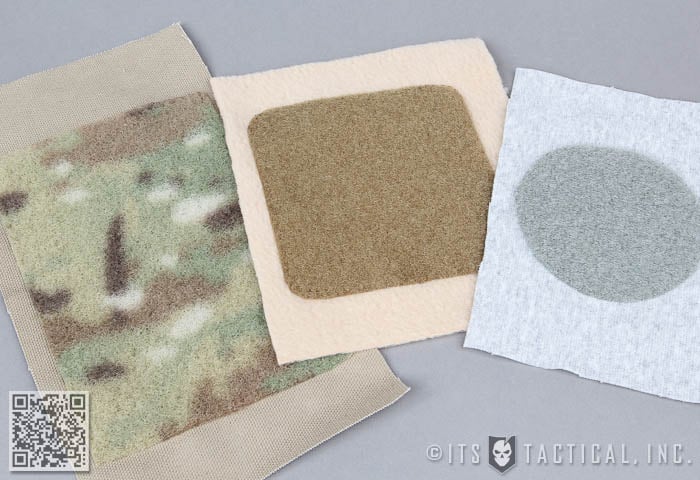 The loop can be stitched as is right out of the package (as shown in the MultiCam sample above) or you can fuse the edges by briefly running the flame from a lighter around all sides of the loop (shown in the Foliage, Coyote and Black samples). Make sure you don't hold the lighter in one place too long or you'll melt the loop causing it to darken in color and curl up.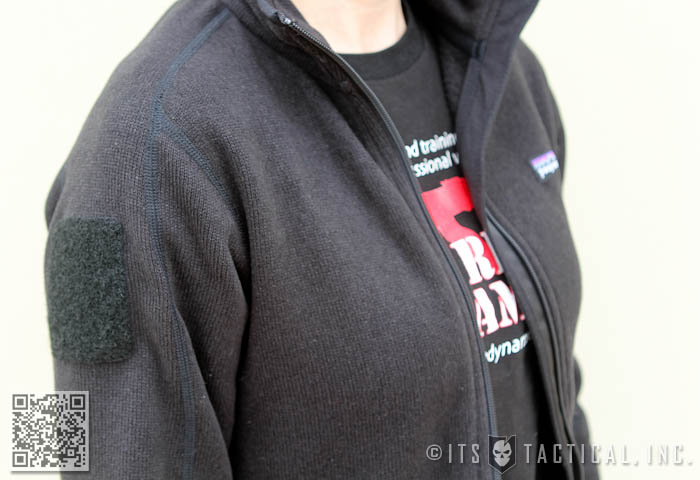 If you're adding the loop to a lightweight material such as a t-shirt knit or sweater knit fabric, consider using a smaller needle size than you would if you're stitching on nylon or a heavier fabric. The smaller the needle size, the smaller the hole will be in whatever material you're stitching the loop to. With that in mind, the eye of your needle will need to be large enough to support the diameter of your thread. I recommend using a heavy duty thread, since pulling the thread through the nylon loop will most likely create enough friction to break finer threads.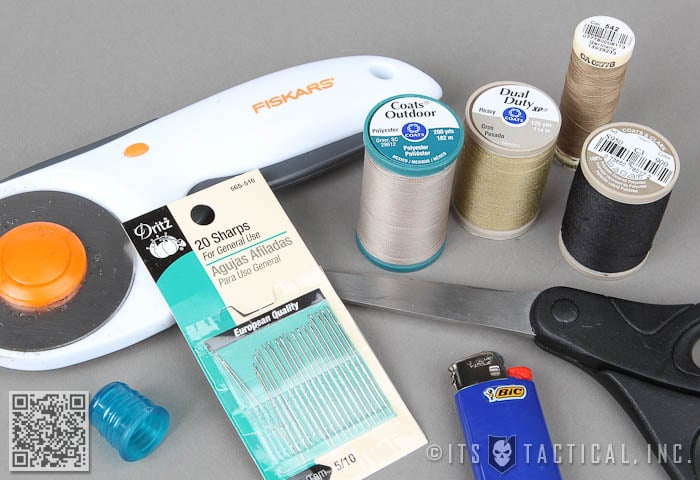 Supplies I used for my projects and demonstrations:
Ruler, coffee cup for measuring a circle, sharp scissors, Rotary Cutter
Coats & Clark Dual Duty XP 100% Polyester, Color 900 for attaching Black Loop
Gutermann 100% Polyester, Color 542 for attaching Coyote Brown Loop
Coats & Clark Outdoor 100% Polyester, Color 770 for attaching Foliage Loop (this was the closest color match I could find)
Coats & Clark Dual Duty XP 100% Polyester, Color 8450 for attaching MultiCam Loop
Dritz Sharps for General Use, Size 5 (20 needles varying in size per pack)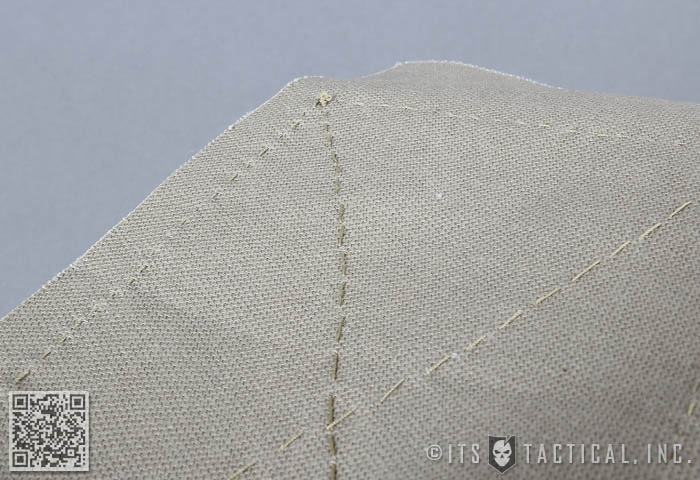 To sew the Loop onto your project by hand, thread your needle and then knot the tail end of your thread. After that, simply use small, close-running stitches near the edge of the loop all the way around. Once you've made it all the way around your loop you'll need to secure the thread with a knot on the back side of the fabric and trim the tail. When looking at the diagram of the running stitch, please note that this is what your stitches should look like from the back side (or wrong side) of the project. You'll want to keep the stitches on the front (or right side) as small in length as possible so they aren't visible.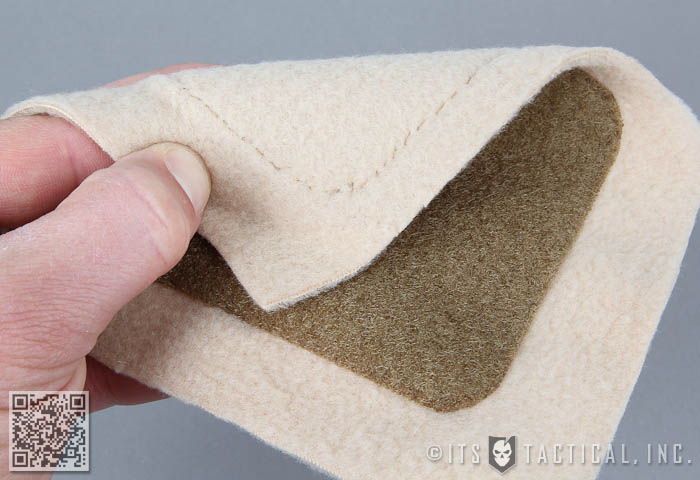 Lessons Learned
Adding loop to the front flap on my nylon bag was the most difficult project to complete because of how dense the construction of the bag was. I had to stitch through the layer of outer nylon fabric, a vinyl lining on the inside of the bag and more loop attached to the vinyl which is used to keep the bag closed.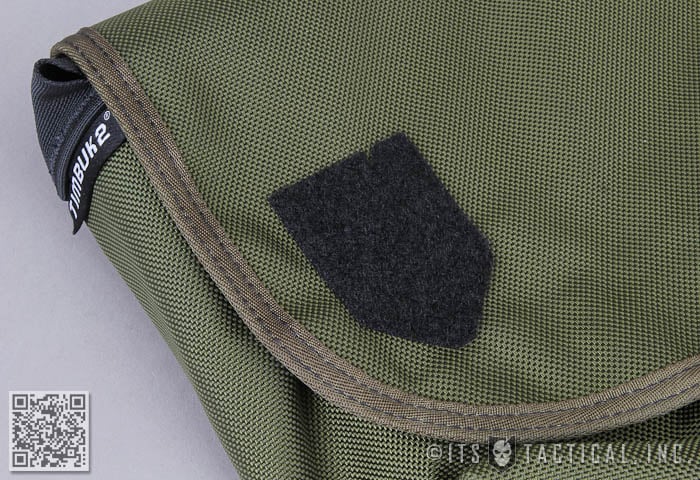 I realized during my first attempt at stitching through the nylon bag that using a long piece of thread made the process more cumbersome. The longer the thread, even though it was a heavy duty thread, the more it tangled and knotted up it became as I pulled the thread through all of the layers. After breaking my thread twice and seeing how messy my stitches were turning out, I pulled out all of my stitches and began again with shorter lengths of thread.
This allowed me to control the twist that naturally occurred in the thread as I slowly pulled it through the bag and the Velcro loop, which kept the thread from knotting or fraying as I stitched.
It was also helpful to have the hard surface of a work table to push the back of the needle down on while I was stitching through the thicker parts of the bag. The thimble was helpful, but having a solid surface to push against made some of the stitching even easier.
Throughout the year there are places I visit where I would love to show off an ITS patch or the patch of whatever company I want to show support for. For example, when we're at SHOT Show I'd love to wear a long sleeve shirt or lightweight jacket with a place to show off my ITS Ladies Patch. Until now, I've needed to carry a bag that allowed me to do that.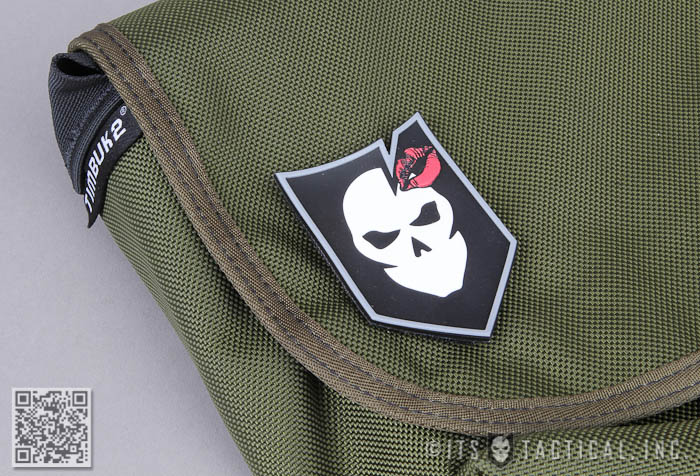 Last year I purchased the nylon bag used in the demonstration from Timbuk2, which has their logo stitched on the front flap. I immediately wanted to cover this logo up. Adding a small amount of Velcro loop to the bag, as well as the lightweight Patagonia jacket shown above, instantly helped me to personalize them and show off some flair. I can now add a patch when I want to wear one, but both items also look good without anything showing but the Loop.
The only question left for me now is what else can I add some loop to? Grab your 2-pack of DIY Loop Velcro and get creative!