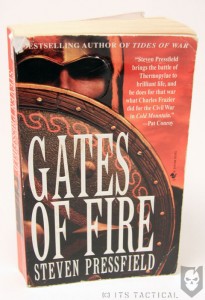 Gates of Fire
by Steven Pressfield is another one of those books on the top of our list here at ITS Tactical. We've all talked about how this book should be on the required reading list for anyone attempting any type of Spec Ops training. Pressfield gives an in depth look into the Greek's way of life and their suicide mission at Thermopylae.
Gates of Fire is all about brotherhood, camaraderie, integrity and grit told through the Spartan's perspective. Anyone that's ever been around a group of hard charging knuckle draggers can relate to Pressfield's words, and the sick, twisted and warped sense of humor that comes in the face of adversity.
While it's been a little over 10 years since it's first publishing, the words still ring true…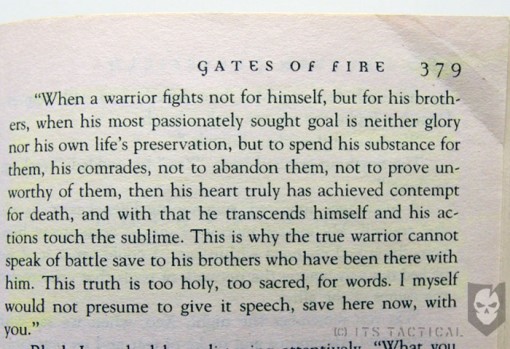 Gates of Fire was written long before the hype of the movie 300, and in our opinion is a much better recount of the battle, but there's no denying 300 was a hell of a movie!
If you haven't read Gates of Fire
, We highly recommend it!