Relevant Rewind: Tips to Avoid Civil Unrest and Urban Uprisings
Relevant Rewind: Tips to Avoid Civil Unrest and Urban Uprisings
It might surprise you to hear this, but there's a lot going on in the news right now. From COVID-19, to civil unrest breaking out across the country, our TV's and news feeds are seemingly chocked full of doom and gloom. While you could have the urge to bury your head and ignore all the inputs, it's important to realize that you may not be able to escape being affected by things like this.
This week, we found ourselves looking back through past articles on ITS and a piece caught our attention that reads like it was just written yesterday. While we published the article What to Do During an Urban Uprising on ITS some time ago, the author, Kevin Reeve, provides some insight into past civil unrest and what you can do to be prepared to avoid and defend against it.
We urge you to take a few minutes today to read through the article and see if there's anything you can do to better prepare yourself or your family. Sometimes, being prepared can simply mean mentally preparing for the "what-if" scenarios.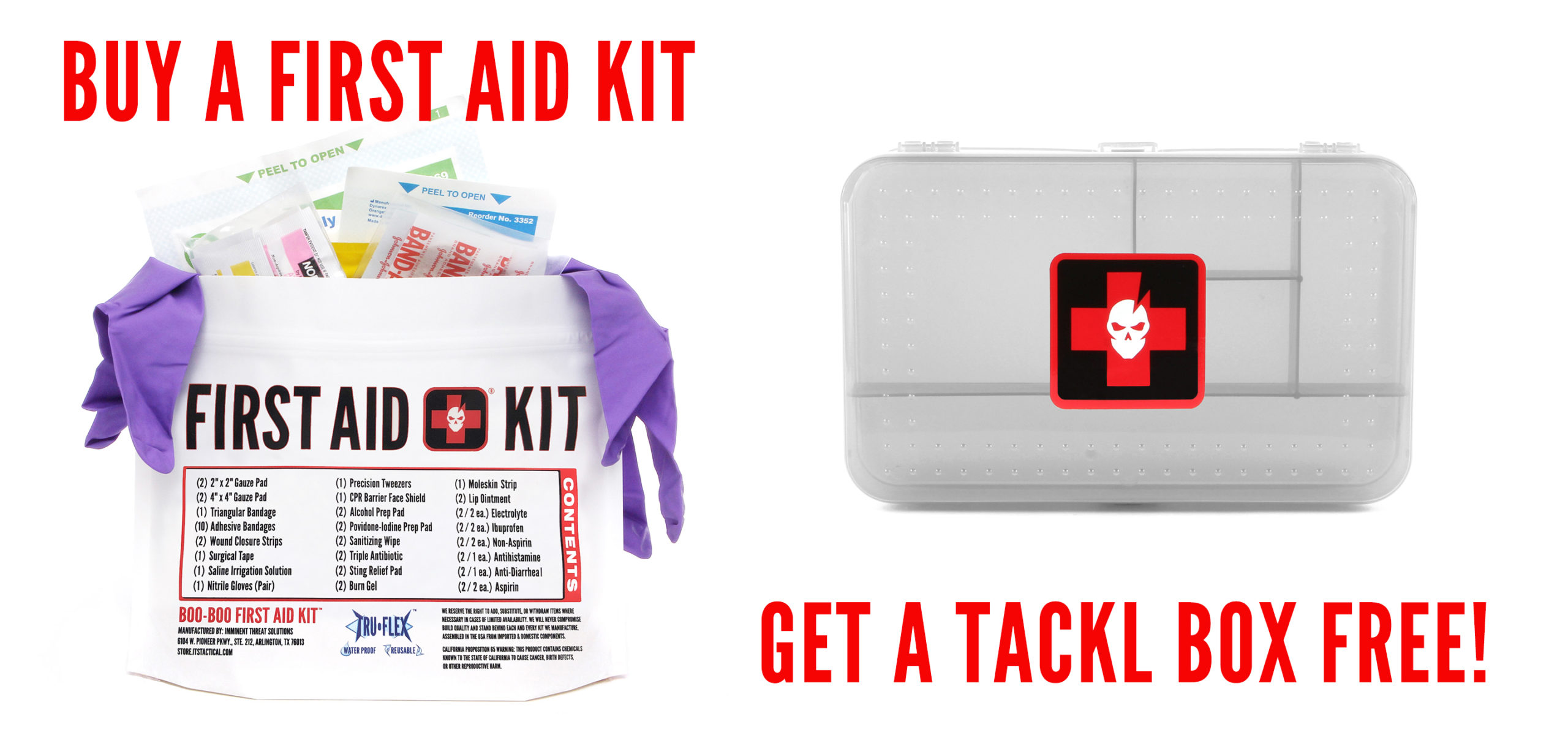 Don't miss our limited-time introductory offer to get an ITS TACKL Box FREE when you purchase an ITS First Aid Kit™. Simply add BOTH the ITS First Aid Kit AND ITS TACKL Box to your cart to see the discount applied automatically.
The ITS TACKL Box is perfect to keep inside a medicine cabinet or other location to quickly access in an emergency. We've also included two ITS Medical Logo Stickers that you can decide how to apply, in order to provide visual recognition, faster response and acquisition of medical supplies.