Emergency! This Book Will Save Your Life
Emergency! This Book Will Save Your Life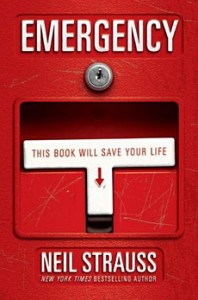 I haven't been much in the reading mood lately, but Emergency: This Book Will Save Your Life
by Neil Strauss is amazing! I finished all 418 pages the same day I bought it. I can't say that a book has held my attention like this ever before. Emergency is packed with information on how to increase your odds of surviving and escaping when SHTF.
Strauss has in depth information on obtaining multiple passports, living off the grid, crossing the border, lock picking, protecting your assets, Swiss banking and the art of disappearing.  I can't say that I have any money for an off-shore account, but we can dream can't we?
If you've ever read Atlas Shrugged
by Ayn Rand then this book is for you.