Valuable Medical Resources Online to Learn, Train and Gear Up
Valuable Medical Resources Online to Learn, Train and Gear Up
Tactical Combat Casualty Care (TCCC) guidelines are the standard of care for pre-hospital battlefield medicine. These guidelines provide the best practices and recommended equipment for treating injuries sustained during combat. However, many of these principles are applicable in the civilian world and today we wanted to provide resources for learning about, training for and gearing up to deal with traumatic situations using the CoTCCC's published guidelines.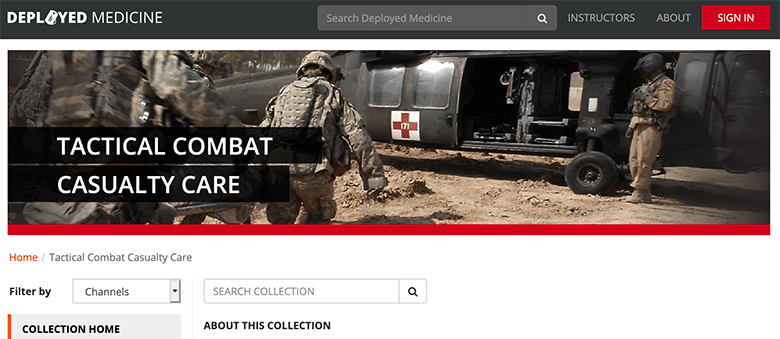 The TCCC guidelines are routinely updated and published by a group of 42 voting members of the Committee on Tactical Combat Casualty Care. These members include physicians, providers and other medical specialty personnel from all branches of the United States Armed Forces. Their goal in revising and publishing these guidelines is to reduce preventable combat deaths. The reason we focus on these guidelines here at ITS is because the military is on the leading edge preventing death in the worst conditions and there are many principles that can be learned and applied to your everyday life when an emergency occurs.
If you're new to TCCC or just want to freshen up with the latest guidelines, check out Deployed Medicine. This free resource is provided by the Defense Health Agency and offers a host of learning opportunities. Available online and as a mobile app for iPhone and Android, Deployed Medicine hosts multiple collections for TCCC education.
In addition to providing a copy of the most recent guidelines, Deployed Medicine also features Pocket Guides that include written information and video demonstrations for each step in the process. The easy to follow lessons are especially great for someone that's brand new to medical gear and training.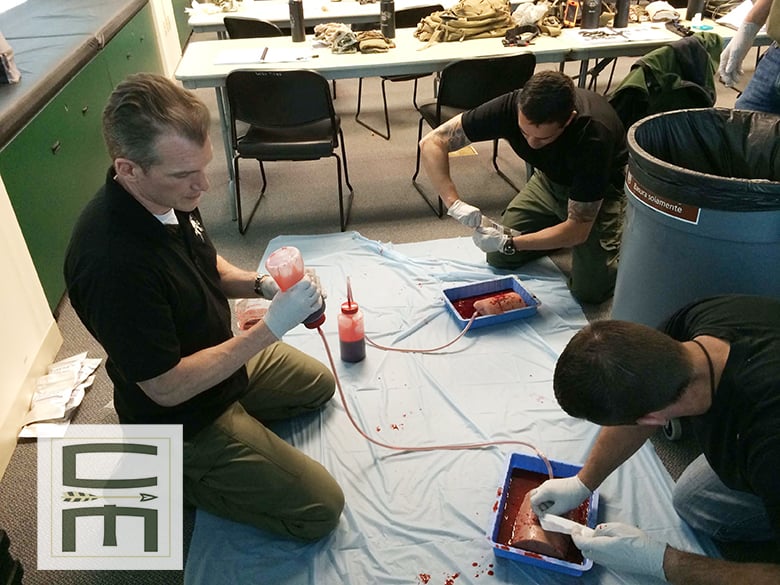 Skills need to be sharpened, so once you're comfortable with your understanding of the guidelines, be sure to check out the awesome training resources provided by our friends at Crisis Medicine. They offer online and in-person courses following the TCCC and M.A.R.C.H. (Massive hemorrhage, Airway, Respiration, Circulation, and Hypothermia prevention) system.
If a full online course isn't something you're looking for, Crisis Medicine also offers drilled-down selections from their courses on things like tourniquets, hemorrhage control and wound ballistics.
Bryan is currently working through the Crisis Medicine Complete TC2 Online course and a full write-up will be coming to ITS upon completion, to share his experience with it.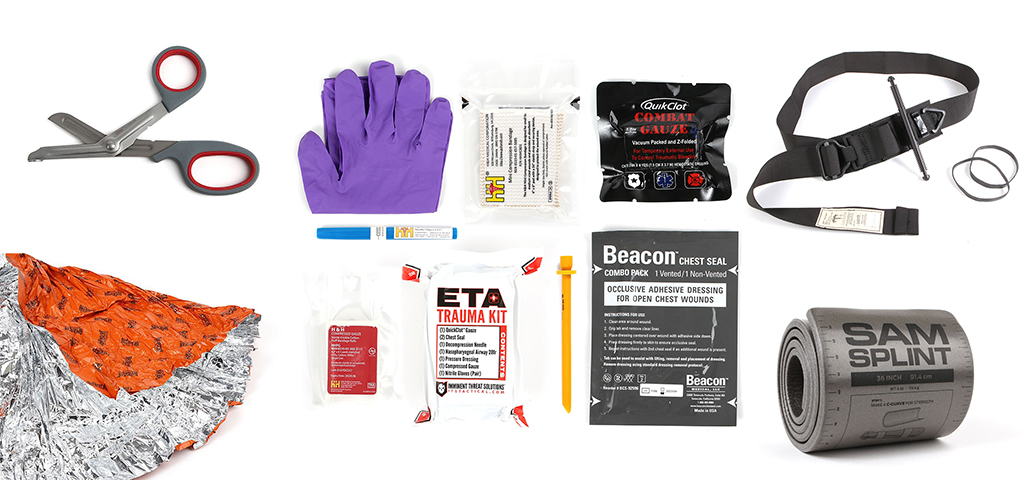 At ITS, we've always followed the TCCC guidelines and the medical products we carry reflect that. Whether you're looking to buy your first tourniquet, or you're ready to pick up a full vacuum-sealed trauma kit, we've got the gear you need to practice and be ready for traumatic events.
Additionally, once you've got the basics covered, consider picking up some auxiliary items like a larger abdominal bandage, SAM Splint and a Blizzard Survival Blanket to be prepared for any situation!