The Overland Expo: Educating and Inspiring People to Explore the World
The Overland Expo: Educating and Inspiring People to Explore the World
We'll soon be hitting the open road on a 1,000 mile journey that will take us from Texas to just south of Flagstaff, Arizona for the 2013 Overland Expo.
Running from May 17th – May 19th, the expo is one of the world's largest events for DIY adventure travel enthusiasts with classes for overlanding, demonstrations, food, music and over 140 vendors of adventure equipment and services.
This is our first year to attend the Overland Expo and I couldn't be more excited about participating in all the different workshops. From recovery techniques, vehicle marshaling, 4WD maintenance, cooking and overland driving skills, the expo is packed full of awesome!
What is Overlanding?
You may be wondering what the term overlanding refers to. I'll first say that it's right up the alley of most of the readers on ITS and that overlanding utilizes principles and skill-sets we advocate and write about here on ITS Tactical all the time. Overlanding by definition to me is all about the journey and the experience.
It's about getting into off-road capable transportation, whether that's a 4WD truck, a Motorcycle or even a bicycle and heading to a remote destination where you'll rely on self-reliance during your extended trip. It's also a great opportunity to test your preparedness to handle anything life throws at you and sleep under the stars. Just a few things that I'm very fond of in my life.
The Overland Expo
While the expo is just days away, I wanted to put out some information for those that might still be either considering visiting this year, or even making plans for next year. The Overland Expo is divided into two ways to experience the event.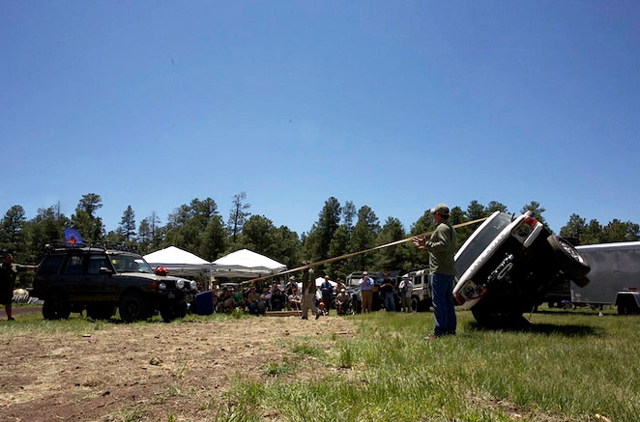 The Overland Experience Package is the attendance package that includes the option for signing up for specific workshops, demos and driving classes. It's also the all-inclusive package that features unlimited attendance, dry camping, drink tickets for Friday and Saturday night happy hour and even a BBQ banquet on Sunday afternoon.
Day passes are the second attendance package and are a pay-by-the-day option for unlimited attendance on that specific day. While day passes still get you into the exposition to check out all the gear, vehicles and camping equipment, it doesn't include the option to sign up for driving/riding classes or workshops. You can still attend films, slide shows, roundtables, demos and test drives/rides and camping is available for a fee.
The Overland Experience Package runs $265 for a single person/vehicle/motorcycle and $480 for two people/one vehicle/one motorcycle. Kids under 16 are free. The day passes for a single adult run $15 for a single day, $25 for two days and $35 for three days. One family day passes, which equals one household, run $30 for one day, $50 for two days and $65 for three days.
At gate pricing is available as well, which may be your only option for 2013, as the Overland Experience and Day Passes seem to be sold out. Admission at the gate will run $20 or $40 for a family per day. $35/$65 for two days and $45/$75 for three days.
The Rig
I'll be driving out to the expo with my FJ Cruiser and look forward to getting in some hard usage. I've slowly been adding on to it since it's purchase a few years back. While I plan on detailing the upgrades I've made in a future ITS article, I'm certain it can handle what I plan to throw at it this week.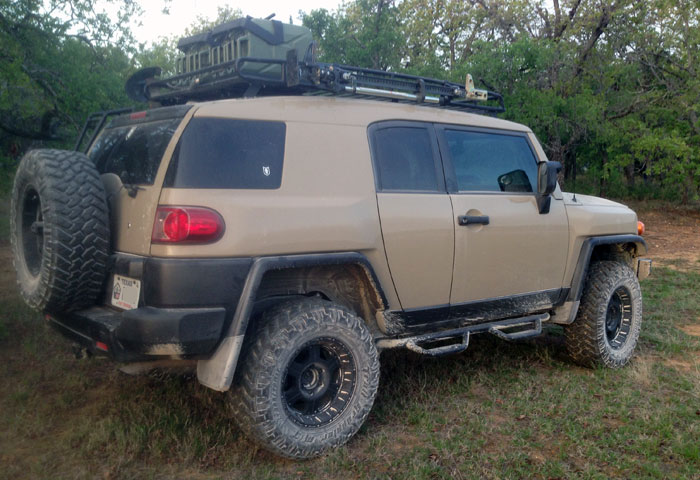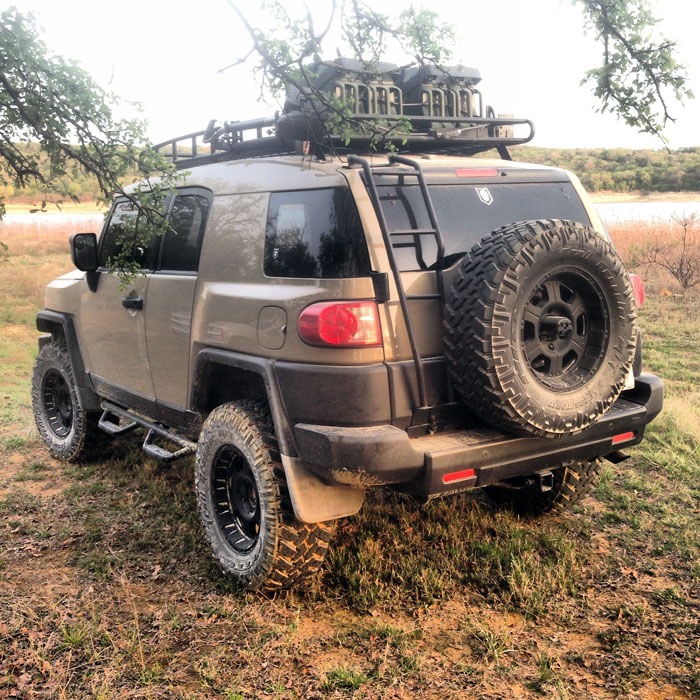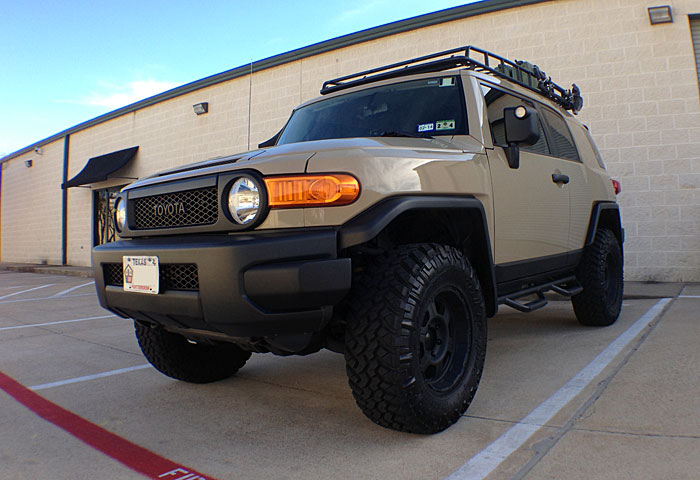 The basic rundown is a 3″ Lift, Nitto Trail Grappler Tires, Pro Comp Wheels, Baja Rack Roof Rack, Baja Rack Ladder, Baja Rack Accessory Brackets for a Shovel, Axe, Hi-Lift Jack and (4) NATO 5 Gallon Jerry Cans. Plus a few extras in the interior like MPAC Racks and Recovery Equipment.
We'll be camping out at OE, so if you see my FJ Cruiser, be sure to come by and say hi. The open road and adventure awaits!