Knot of the Week: How to Wrap a Paddle or Handle with Paracord
Knot of the Week: How to Wrap a Paddle or Handle with Paracord
If you've been in the Military, particularly the Navy, then you've probably seen the intricate work that's been done with presentation paddles or other keepsakes given to service members. They're usually given out by a unit to commemorate one's accomplishments there or as a token of appreciation when someone leaves a unit. This can be a change in duty station, retirement or any to mark any occasion.
Decorative knot work, like we'll show today on an example paddle, has existed in the Military for a long time. Coxcombing, or spiral hitching has long been a staple on Navy Ships to add grip to stanchions and railings, but has become less used since WWII. Today we'll demonstrate Coxcombing to wrap our paddle and finish off the top and bottom with Turk's Heads.
This Coxcombing can also be applied to the handle of a knife, much like previous Knot of the Week articles like the Strider Knives / TAD DUK Paracord Wrapping.
How to Wrap a Paddle or Handle with Paracord » Decorative
(Strength: –/Secure: –/Stability: –/Difficulty: 5) Please refer to our Knot of the Week introduction post for a description of what these ratings mean.
As this project combines multiple knots, or ties, the rating above is purely based on difficulty. The biggest challenge is tying the Turk's Heads directly on the paddle. The photos and video below demonstrate tying these on your hand, which is definitely how you should learn the Turk's Head if you're not already familiar with it.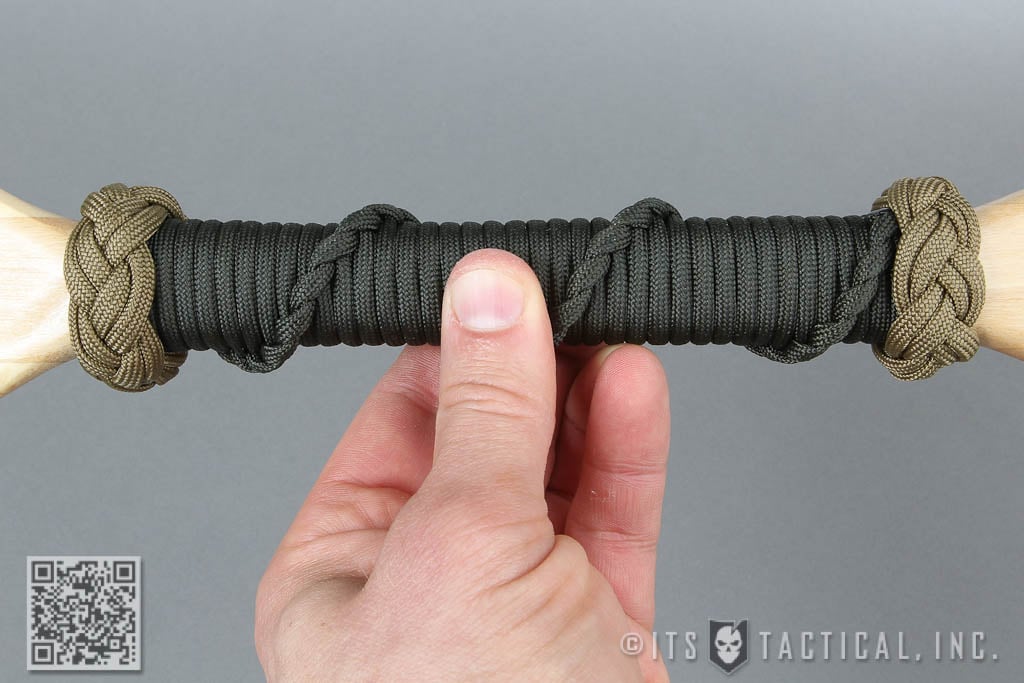 The coxcombing or spiral hitching is fairly self-explanatory, but can wear on you after awhile, as you really need to thoroughly tighten each wrap. This is not only ensure tightness, but also that the pattern comes out correctly and covers the wood of the paddle that can often show through. Additionally, you'll need to ensure you're pushing the wrapping up frequently to again hide the gaps that can be created.
You'll need a few tools for this project, to include multiple colors of paracord if desired. We've got plenty in stock in the ITS Store (shameless plug). You'll also need a pair of scissors and a lighter to cut and fuse the paracord after finishing the wraps and ties. The mini paddle used in this article was about $10 from Bass Pro Shops, but we'd highly recommend these mini paddles available on Amazon. The mini paddle in this article was cheap and when attempting to drill out the hole the wood, it splintered horribly causing a larger hole than desired.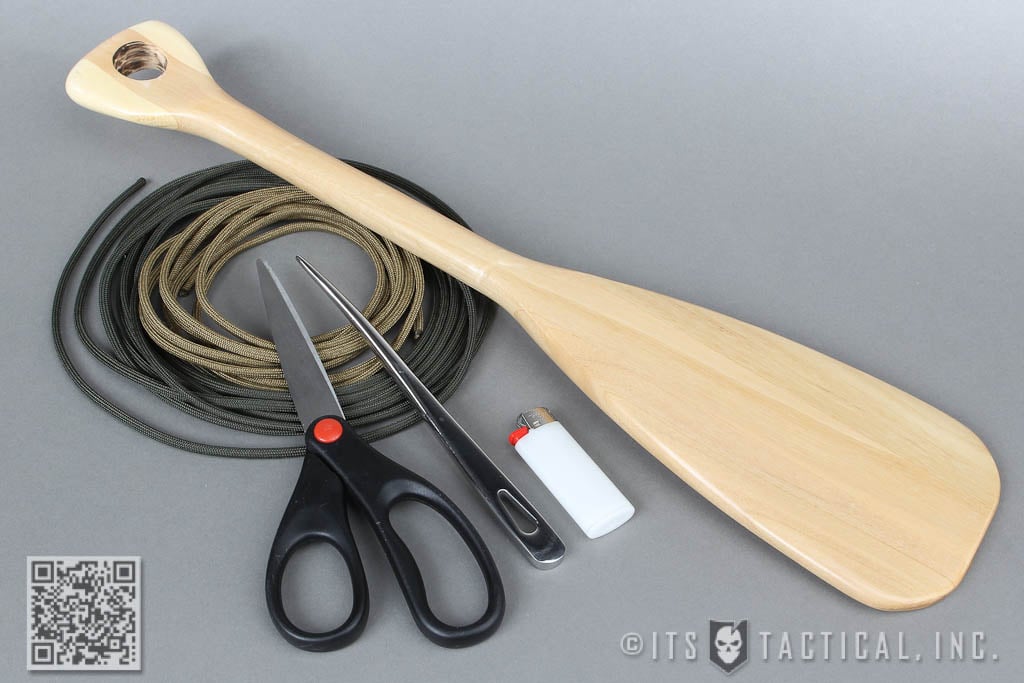 A Marlinspike was also almost a must on the small Turk's Heads tied to open up the paracord and weave the successive wraps through. Just to be clear, the demonstration of the Turk's Head being tied on a hand in the photos and video is to clearly illustrate the steps and can not be transferred to the paddle once it's tied. It needs to be tied directly on the paddle or object being decorated.
Just as an example, with this 3″ circumference paddle at a length of 7″ it took 14 ft. to wrap the coxcombing. Using that measurement and circumference as a reference, you'll need approximately 18″ of paracord for every inch of coxcombing. The Turk's Heads were tied with 4 ft. sections of paracord.
Uses:
Increase the grip of an object
Decorating an object
Tying Instructions: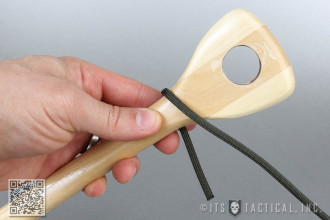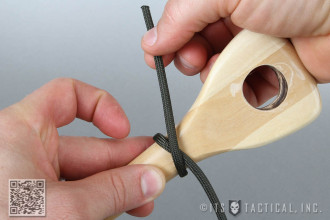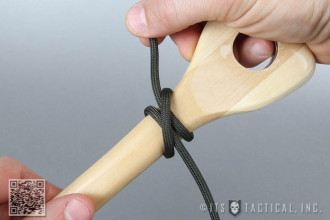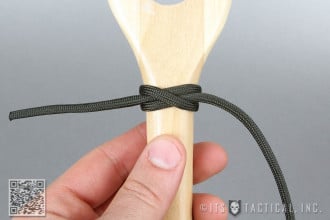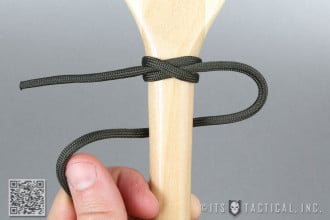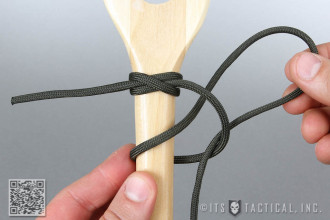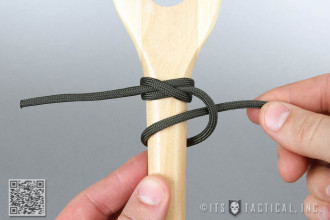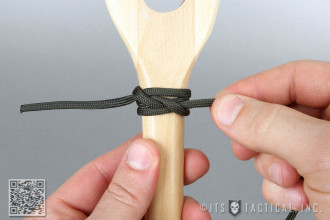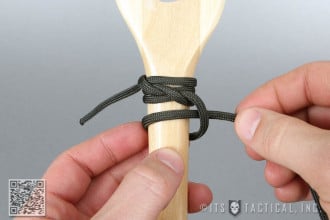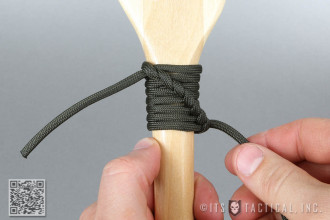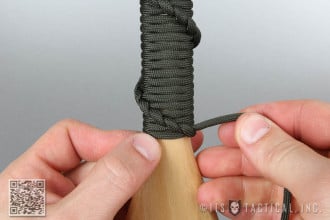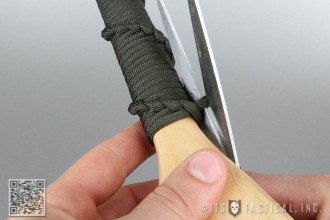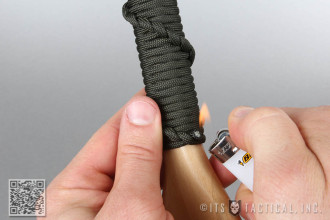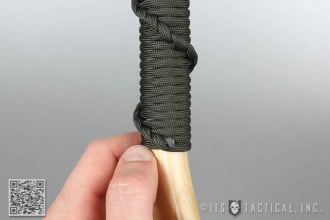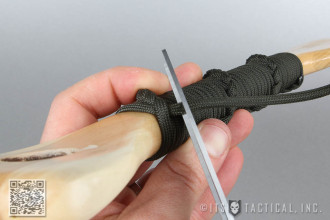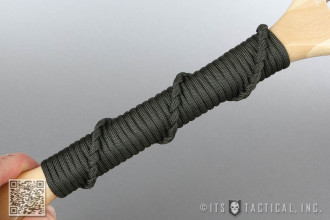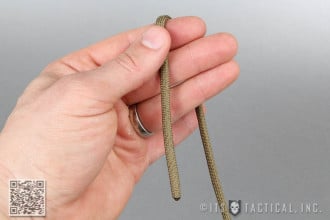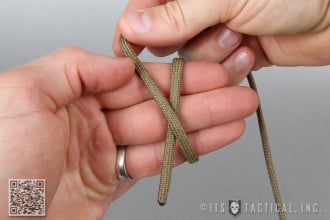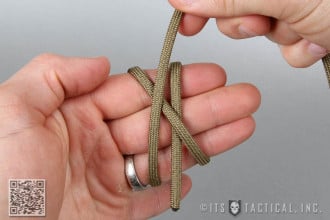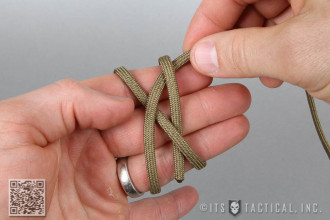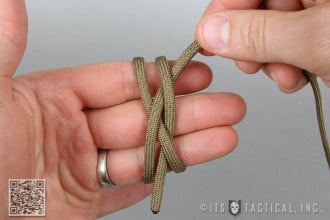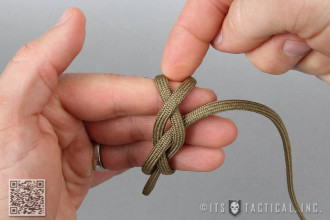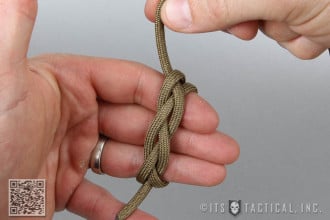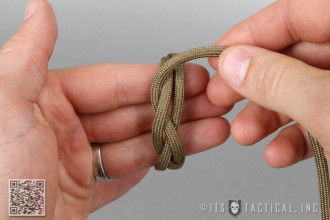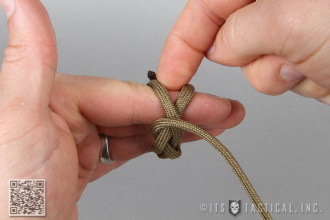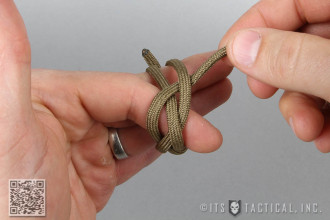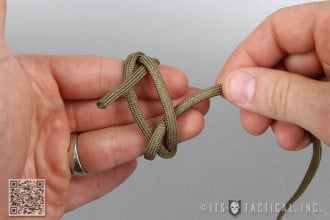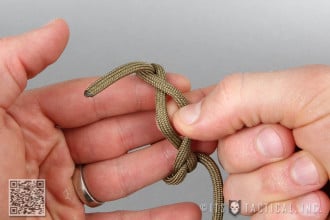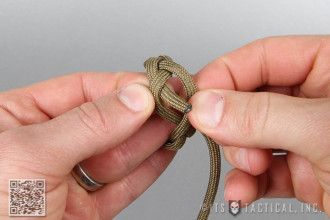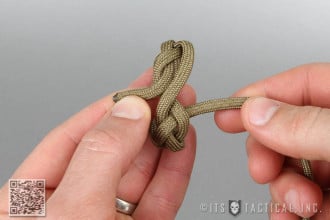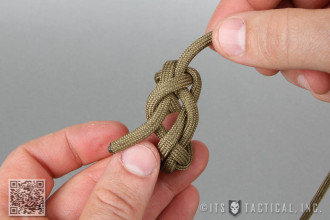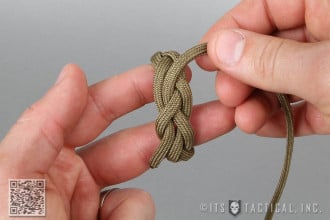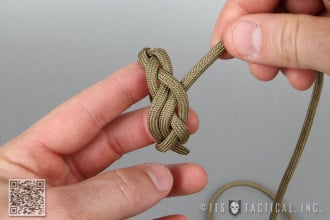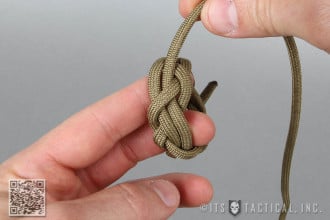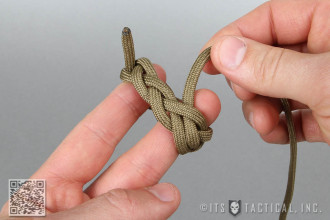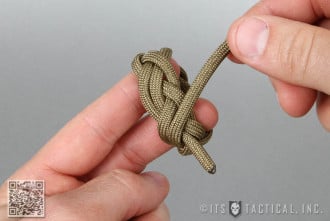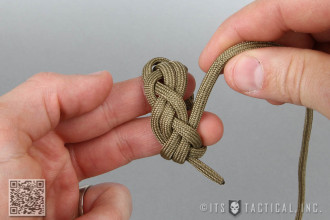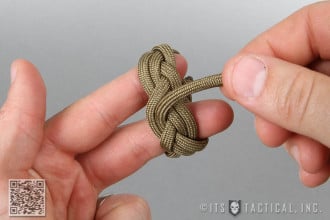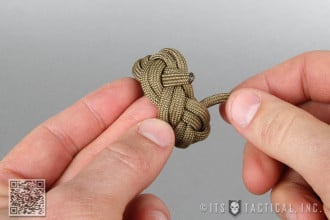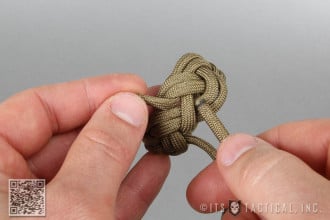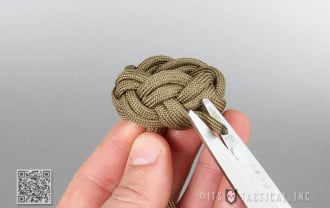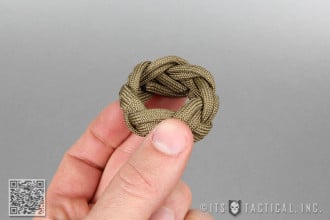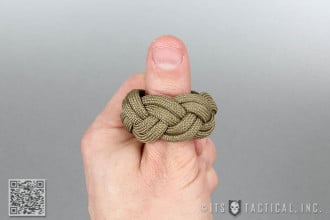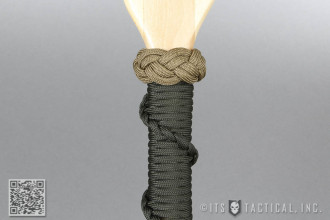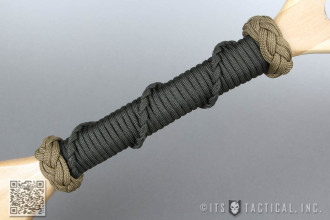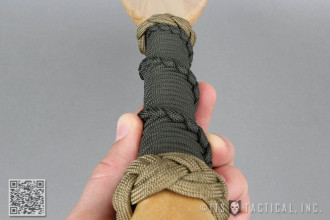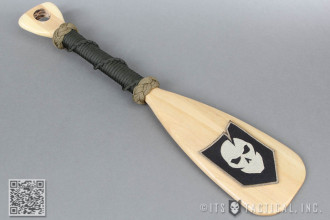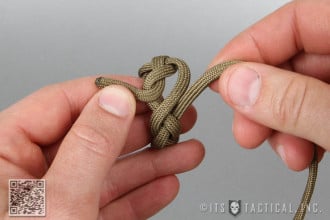 Additionally, see this article for written instructions for tying the Turk's Head.