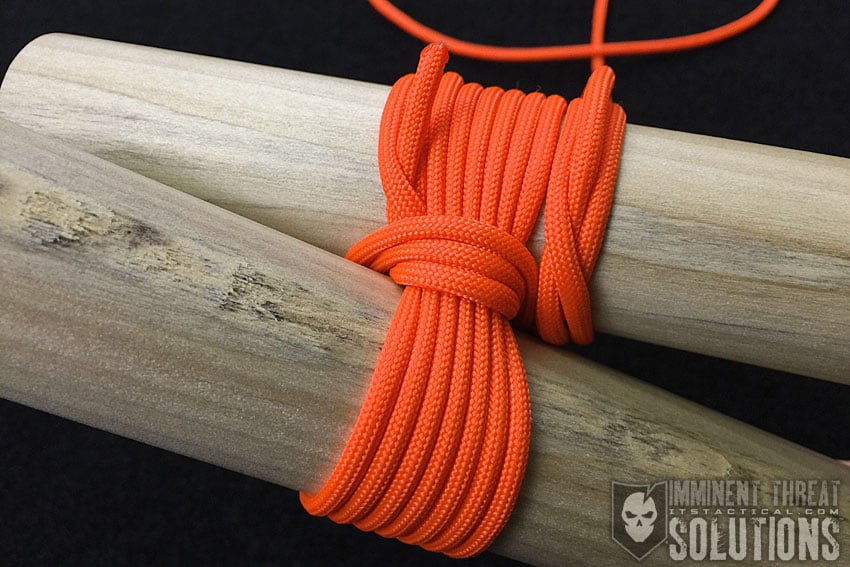 On today's Knot of the Week, we'll be going over the Shear Lashing, or Round Lashing as it's sometimes called. One of the most common uses is to lash together a triangular A-frame for rigging a block and tackle. Additionally, you can join spars together to create a longer spar for use in a flagpole.
When constructing a flag pole, there are a couple of different options with a Shear Lashing. One is utilizing two Shear Lashings, both tied in the method described in the embedded video below. Another method is to exclude the frapping turns to secure the spars tighter together, since the frapping turns spread the spars apart more.
If the spars you're joining together will be weight-bearing, defer to using a Square Lashing which is designed to hold weight. Think of the Shear Lashing as what to use on flooring of a structure and not necessarily the walls.
Shear Lashing » Lashings
(Strength: 4/Secure: 4/Stability: 4/Difficulty: 3) See below for what these ratings mean.
Ratings
Strength/Security/Stability/Difficulty
Each knot will be assigned a rating from 1-5 (1 representing the lowest score) based on the following four properties:
Strength – All knots will weaken the strength of  a rope, however, there are knots that are stronger than others. The scale here will reflect how strong the rope remains with the specified knot.
Security – The security scale refers to how well the knot will stay tied, and resist coming loose under a normal load.
Stability – Stability refers to how easily the knot will come untied under an abnormal load (i.e. the knot being pulled in a direction it was not intended to) A lower score here represents instability.
Difficulty – The lower the number, the easier a knot is to tie.
Have you listened to our Podcast?

Do you enjoy witty banter and nostalgic geekdom all while sipping on a fine aged scotch? Then you'll love our podcast!