Create a Dragline or Secure a Climber with the Artilleryman's Loop
Create a Dragline or Secure a Climber with the Artilleryman's Loop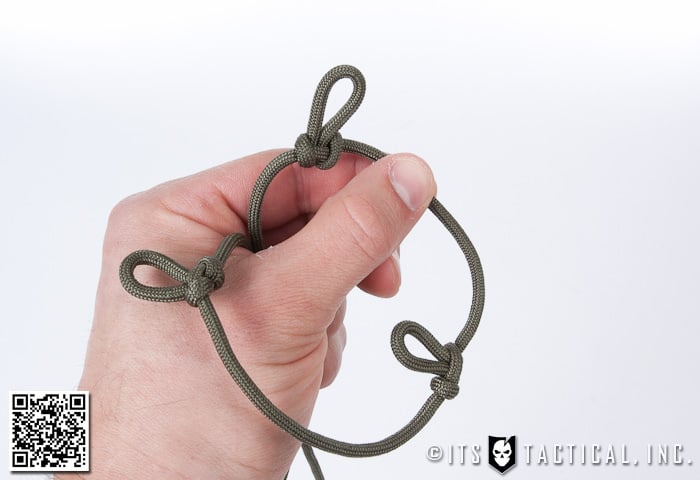 Our newest Knot of the Week features an intermediary step in what we'll be showing you next week, which is a method requested in the comments of our last KOTW to use four points to secure a load
While the intent is to show this knot used in that, The Artilleryman's Loop is a quick method for tying a loop on a bight. Tying this loop on a bight requires your line to be free of tension, as tension would make it difficult to pull the slack needed for tying this.
The Artilleryman's Loop can be used for creating a tie-in point on a line or dragline, securing a third climber on a line or simply making a quick drop loop for attachments or adding tension to a lashing.
Artilleryman's Loop » Loops
(Strength: 3/Secure: 5/Stability: 4/Difficulty: 2)
Please refer to our Knot of the Week introduction post for a description of what these ratings mean.
Uses:
Quick tie-in point on a line or dragline
Secure a third climber in a string
Trunk line or tether line attachment point
Adding tension to a lashing
Tying Instructions: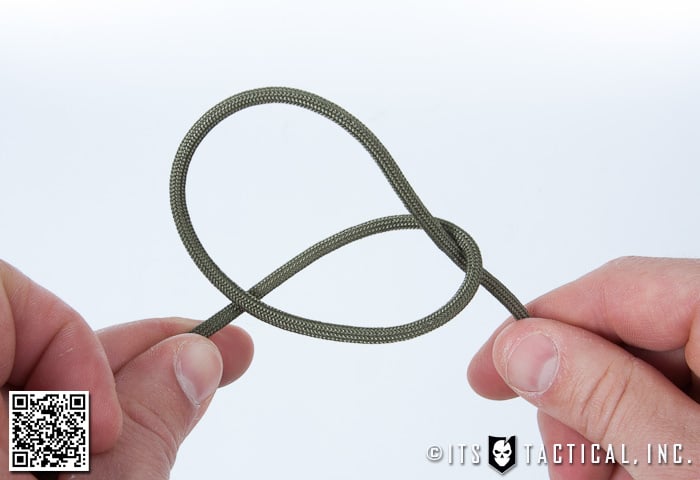 Create an overhand loop in a bight in your line.

Flip the overhand loop on top on top of the standing part of the line.

Take the lower section of the overhand loop around the back and through the original overhand loop.

Pull on the created loop and the standing parts to tighten.
Video and Photos