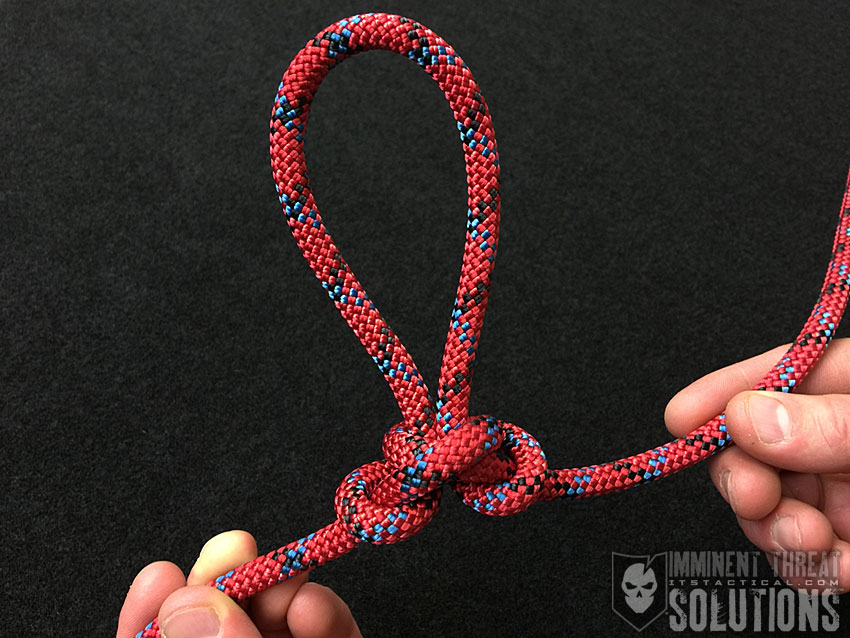 Whether you need to quickly create a loop a rope, or just need a tie down point, look no further than the Alpine Butterfly Knot.
In this week's Knot of the Week HD, I'll be walking you through the simple steps it takes to tie an Alpine Butterfly Knot and a few of the different usages it has.
Alpine Butterfly Knot » Loops
(Strength: 5/Security: 5/Stability: 4/Difficulty: 3) See below for what these ratings mean.
An Alpine Butterfly is used to create a loop in a line that has tension coming from both standing ends. Meaning that while you'll still need slack in the line to tie this, you don't have access to one of the ends to use as a working end and thus need to tie this "inline."
Also called the Butterfly Knot or Lineman's Loop, it's most prominently used to clip in a climber along a rope for fall protection. It can also be used for rappelling, as explained in the video above. Speaking of climbing, the Alpine Butterfly Knot can also be used to isolate a damaged section of a rope by placing the damaged section at the top of the main loop.
A few benefits of the Alpine Butterfly Knot are that it won't weaken the strength of your rope, it can be loaded from multiple directions, it's easy to inspect (due to the easy to recognize pattern after tying) and also easy to tie with gloves on.
Ratings
Strength/Security/Stability/Difficulty
Each knot will be assigned a rating from 1-5 (1 representing the lowest score) based on the following four properties:
Strength – All knots will weaken the strength of  a rope, however, there are knots that are stronger than others. The scale here will reflect how strong the rope remains with the specified knot.
Security – The security scale refers to how well the knot will stay tied, and resist coming loose under a normal load.
Stability – Stability refers to how easily the knot will come untied under an abnormal load (i.e. the knot being pulled in a direction it was not intended to) A lower score here represents instability.
Difficulty – The lower the number, the easier a knot is to tie.
Have you listened to our Podcast?

Do you enjoy witty banter and nostalgic geekdom all while sipping on a fine aged scotch? Then you'll love our podcast!