Lock Picking as a Skill-Set and its Practical Applications
Lock Picking as a Skill-Set and its Practical Applications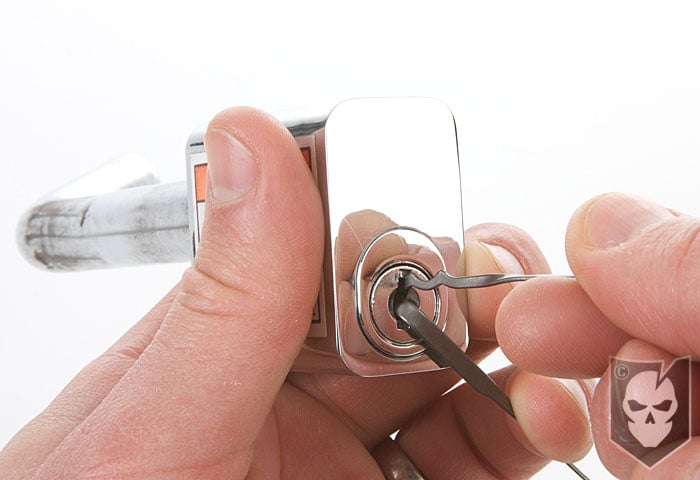 My good friend Jack over at The Survival Podcast called me up the other day and asked if I'd come over and pick a lock for him. Definitely not the kind of request you get everyday from a friend!
Jack had misplaced the keys to a very sturdy trailer hitch lock and needed to remove it to hook up a trailer. Rather than spend the money and time to call a Locksmith, I was more than happy to accept his cup of coffee bribe and help him out.
Practical Applications
As we've mentioned before on ITS Tactical, our intention in going into detail on Lock Picking as a skill-set is not to advocate illegal methods of entry. Primarily it's to illustrate the "illusion of security" and help you realize how unsafe all those locks are that you use in your daily life.
Secondary to the illusion of security is the practical application of the skill-set, demonstrated here in the video that Jack filmed while I was helping him out with his lock.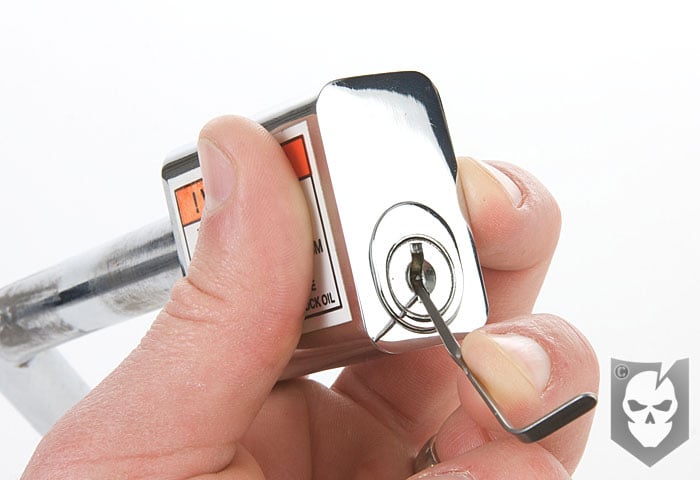 Recap
While it did take me around ten minutes to pick the hitch lock, it was a difficult lock to pick with the Bogota Entry Toolset that I EDC (Every Day Carry). I'm not here to make excuses, but to give you a perfect example of what you may run into out there when helping out your friends and family.
The keyway on this particular lock is very small and oddly shaped. I say "odd" due to the fact that there's no lip to wedge a tension wrench into that you'll commonly see on locks. Because of the small overall height of the keyway, my only option with the tension wrench I had was to wedge it in sideways to provide tension. While this worked, it also took up almost the entire keyway, eliminating the space needed to insert the rake of the Entry Toolset.
What took me the better part of the 10 minutes was having to improvise and use the single feeler pick to wedge/twist into the keyway to provide the tension needed, while gaining the room to rake the lock. (as seen in the photo to the upper right) While it wasn't graceful single-motion lock picking like you see in the movies, this is definitely real-world. You're not always going to go right up to a lock and open it with ease.
I certainly don't consider myself a pro and have seen quite a few people I do consider pros get stumped now and again with locks that they're not familiar with. Just more reason to practice on as many different kinds of locks as possible. I have a large bag of different locks that I practice with when I have downtime and Jack gave me this lock to add to my growing collection.
I definitely need more practice with smaller keyway locks! What kind of locks have stumped you before?
Lock sport is an honest, ethical, and legitimate hobby. Unfortunately, the whole world hasn't figured that out yet (though we're working on it!). Because the lay person has a tendency to perceive what we do as somehow nefarious, it is extra important that we commit to following a strict code of ethics. For this reason, the above credo is non-negotiable in the lock sport community. Lockpicking should never, ever be used for illegal or even questionable purposes. Please do not misuse this information. We assume no responsibility for your actions, and in no way condone immoral activity. Help keep locksport fun for all by following strictly the one rule.
"You may only pick locks you own or those you have been given explicit permission to pick."