The ITS Tactical Crew
Bryan Black
– Editor in Chief

Bryan founded ITS Tactical in 2009 with the help of brothers in the Naval Special Warfare Community. While never completing BUD/s and becoming a SEAL, he made it through the large hurdles of Hell Week and Pool Comp with Class 251. After being rolled post Pool Comp in 251 from a torn hip flexor, he sustained a service ending Draeger Dive Injury in 2nd Phase with Class 254. Throughout his time in the Navy and his love of gear and the outdoors, the idea for ITS Tactical was born.
After leaving the service in '05 and with the help of the GI Bill, Bryan picked up where he left off with his Associates degree in Computer Science and finished his Bachelor's at the University of Texas in Communication Technology with a Journalism minor. Using these skills coupled with his Military Service, a Web design background and work at a commercial photography studio; he pooled his resources with the advisors below and started ITS.
Kelly Black
– Chief Operating Officer

Kelly met Bryan in a backpacking class in college and had him convinced she was an outdoorsy kind of gal. He soon realized it would take some additional coaching to get her to enjoy the outdoors on a regular basis and embrace preparedness as a way of life.
Since marrying Bryan in 2004 Kelly's been challenging herself to learn basic skill-sets and help support Bryan's vision for ITS Tactical. "Learning how to take care of yourself from a physical and mental perspective is empowering. I can honestly say adopting a more tactical perspective has helped me become a stronger person." Kelly is excited about her involvement with ITS and manages purchasing, accounting, human resources, inventory, helps with articles and with anything in between as needed.
Rob Henderson
– Community Manager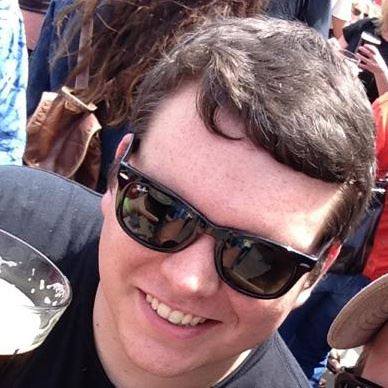 Rob joined ITS in 2011 and his background includes Information Technology, Audio/Video Production and a passion for the latest technology in computers and entertainment.
While growing up in a military family, he moved from place to place including California, Guam, Arkansas and Indiana before finally settling in Texas. He has a weakness for cigars and good scotch and his interests include guitars, watch collecting and buying too much gear.
Matt Gambrell
– Graphics Dept.

All things graphics and Illustration, Matt has worked in the design industry for more than 20 years. "While attending OBU I was told that I would never get anywhere in life drawing 'that way,' I quickly departed Shawnee and the OBU program much like Gale and Evelle Snoats in Raising Arizona as I too felt that the institution no longer had anything to offer me."
Starting with a simple patch job for ITS, Matt offered to help Bryan and ITS with any graphics and designing that would be needed. Fluent in the creative suite of Adobe products, Matt's work is all digitally rendered from start to finish using a WACOM Cintiq, Painter11, Sketchbook Pro, and Manga Studio Debut4 for his illustrations, and Adobe products for graphic design and layout. "I get to draw pictures all day."
When not basking in the soft warm glow of monitor illumination, Matt tends to his hobbies and interests of Zombies, UFOs, Sasquatch, technophilia and all things handed down to man from Cupertino California. In general a geek who can be found outdoors when the internet is broken.
Amanda Millard
– Community Support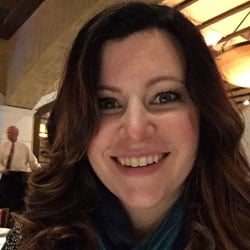 A native Texan, Amanda received her Bachelor's in Communication from the University of North Texas. Her background consists of retail work and martial arts instruction, including Krav Maga. Her hobbies include picking up a good book, practicing in Krav Maga and finding new ways to challenge herself.
Joining ITS in 2015, Amanda is involved with inventory, Customer Support and ITS Membership Support.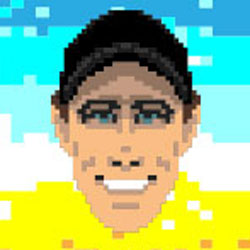 Shortly before enlisting in the Army, Zach earned the rank of Eagle Scout. After successfully falling out of an airplane five times in three days with no injuries, his adventure took him to North Carolina and the Special Warfare Course. Due to an ill-timed broken foot, he found his bunk on Ardennes Street under the Sauron Eye of the 82nd Airborne Division.
After leaving the service in '08, through mule headed stubbornness he survived four years in a corporate warehouse before evading the man and going back to the country. Where he worked for intermittent remuneration, great food and awesome benefits, before immigrating out of "Texas" and back into the city to become part of the ITS Crew.
Jordan Jones
– Warehouse Support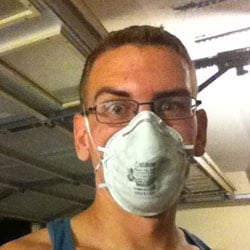 Growing up in the middle of no where outside of Conroe, Texas, Jordan developed a love for the outdoors. During his time in the Marine Corps, Jordan deployed overseas for 3 years and has experience as a member of FAST, PSD and FMTU teams.
These days, he spends his time roaming around the ITS warehouse, packing and shipping customer orders. Jordan enjoys working out, shooting, bushcraft and Kali. He likes staying active and visiting with friends, family and his lovely lady.
Nick Hays
– Features Writer

Nick proudly served his country as a US Navy SEAL for 10 years. He's been awarded various medals, including the Bronze Star during deployments to some of the world's most austere environments. Nick earned his bachelor's degree in History (focus in military history/strategy) while still on active duty and a Master of Science in Global Leadership from the University of San Diego while contracting overseas.
He's been published online and in print within the areas of healthy living and outdoor survival and is a featured contributor for Field and Stream Magazine. A father and husband, Nick spends most of his time outdoors with family or pushing his limits with friends. Nick's been with us at ITS since the beginning as an advisor.
Eric S
– Law Enforcement Correspondent

Eric grew up in Hawaii and enjoyed the laid back island lifestyle. A couple of years after high school he wondered what to do in life. He decided to join the Army Military Police Corps in 1995.
He was first stationed on Johnston Atoll (which is ironically a small island in the Pacific) where he provided physical security for chemical weapons with the USACAP MP Company.
Eric was then assigned to the 545th Military Police Company, First Cavalry Division. After spending time with the 545th in garrison and the field, Eric was selected as the driver for the Assistant Division Commander. This lead to a nine month deployment to Bosnia as a member of the Generals' PSD Team.
Eric re-enlisted and was assigned to the PSD Team for the CINC, CENTCOM. The PSD Team fell under the leadership of Major General (R) Gary Harrell. There Eric traveled throughout the Middle East, Asia and Europe conducting PSD missions.
Eric left the Army in 2003 and works as a Deputy Sheriff on a tactical Street Crimes Unit with a large agency in Florida.
Advisory Board
Our advisory board is made up of those that have supported ITS Tactical since before its inception and been instrumental in not only where we're at today, but where we're headed.
Tom G.
Nick H.
Matt Z.
Doug E.
Seth L.
Contributing Authors
The writers you see here have donated their time and energy by contributing multiple articles to ITS Tactical, helping our community to learn and Prevail!