Battle Systems MPIL (Marker Panel, Individual, Lightweight) and RECOIL Magazine #4 Now In Stock!
We're stoked to not only be the exclusive distributor initially for the MPIL (Marker Panel, Individual, Lightweight) from our friends at Battle Systems, but to also have the newest edition of RECOIL Magazine available today in advance of it's street debut on September 11th!
We also thrilled to have our ETA Trauma Kit  gracing the cover of RECOIL this month, along with a detailed write-up on our Trauma Kit offerings!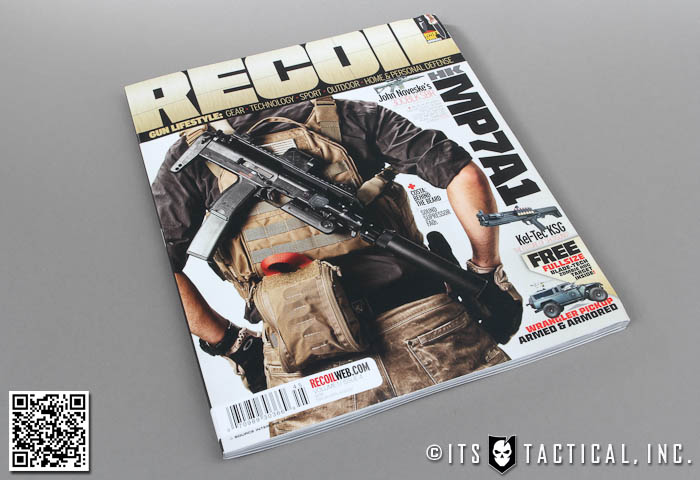 Battle Systems sent us over a few prototypes of the new MPIL and we knew we definitely wanted to carry them here at ITS. If you're not familiar with the traditional VS-17 marker panels that the military uses for signaling and recognition, allow us to explain why the MPIL is such a great alternative to carrying around the legacy panels.
MPIL (Marker Panel, Individual, Lightweight)
The Mk1  MPIL is a replacement for the legacy VS-17 panels commonly used in the Military for signaling and recognition, which features Hi-Vis Orange on one side and Hi-Vis Violet on the other for contrast and versatility.
What often happens in the Military is that guys wind up cutting the normal sized panels down to a more manageable size for use in med kits, to store on gear and for all around ease of use. Battle Systems has taken this concept and not only made a more manageable sized 17″ x 17″ signal/recognition panel, but added true gutted Coyote Brown 550 Paracord loops to the corners for easy tie down or hooking carabiners on.
The overall folded size of the MPIL packs down to 2.5″ x 2.5″ x 3/4″ and weighs in at just under an ounce! Compare that to the close to a pound 8″ x 8″ folded size of legacy VS-17 Panel. The possibilities are endless with the MPIL, not to mention what you can do by linking multiple panels together to create a bigger visual footprint and specific signaling needs. An added feature is the 2″ x 2″ section of loop velcro in the center of each side, to attach an IR Square, Thermal Square (neither are included) or anything your situation calls for. Battle systems has some other modular attachments coming soon as well.
The MPIL is the perfect accessory to stash in our ETA Trauma Kit Pouches or even in the map pocket on our Discreet Messenger Bags. Pick yours up today here from the ITS Store.
Don't forget to also pick up your copy of RECOIL Magazine Volume 1 / Issue 4 in the ITS Store today!
Are you getting more than 14¢ of value per day from ITS Tactical?
Please consider joining our Crew Leader Membership and our growing community of supporters.
At ITS Tactical we're working hard every day to provide different methods, ideas and knowledge that could one day save your life. Instead of simply asking for your support with donations, we've developed a membership to allow our readers to support what we do and allow us to give you back something in return.
For less than 14¢ a day you can help contribute directly to our content, and join our growing community of supporters who have directly influenced what we've been able to accomplish and where we're headed.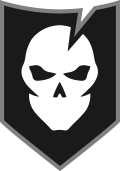 Who makes the medical bag in the MPIL photo?
I believe Tactical Tailor.
The Pro-2A Intifada against Recoil has begun over an editorial in the upcoming issue. SilencerCo and others are pulling all advertising, and people are starting to boycott their sponsors. Try not to get caught in the crossfire, guys.
Just wondering if you guys have read through that issue of Recoil yet. Their editor apparently doesn't understand the Second Amendment after his comment about civvies not being able to own the MP71A for good reason, as it has no sporting purpose.