ITS Tactical Training Stand-Down
We'll be out of town this week gathering new article material, and attending training classes.
Have no fear, the regularly scheduled Knot of the Week will resume again next week, and we'll try our best to throw up some teasers from our classes.
We have a few guest posts scheduled for this week as well, so stay tuned!
Thank you for your support!
Are you getting more than 14¢ of value per day from ITS Tactical?
Please consider joining our Crew Leader Membership and our growing community of supporters.
At ITS Tactical we're working hard every day to provide different methods, ideas and knowledge that could one day save your life. Instead of simply asking for your support with donations, we've developed a membership to allow our readers to support what we do and allow us to give you back something in return.
For less than 14¢ a day you can help contribute directly to our content, and join our growing community of supporters who have directly influenced what we've been able to accomplish and where we're headed.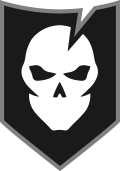 I hope the training goes well, looking forwards to hearing about it.
ITS Tactical is one of the first sites I check every morning, you consistently have articles on exactly the things I like - cool (useful) gear, climbing, and nice knots.
The article on carabiners was really great, I learned new stuff from it. I'm also going to start 'screwing down so I don't screw up', something that seems obvious after learning it but wasn't before.
Thanks for the great articles, I really enjoy them -
Best,
David
I hope the training goes well, looking forwards to hearing about it. ITS Tactical is one of the first sites I check every morning, you consistently have articles on exactly the things I like - cool (useful) gear, climbing, and nice knots. The article on carabiners was really great, I learned new stuff from it. I'm also going to start 'screwing down so I don't screw up', something that seems obvious after learning it but wasn't before. Thanks for the great articles, I really enjoy them - Best, David