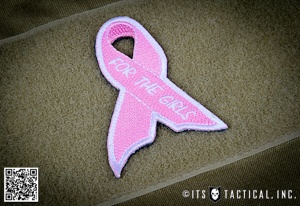 When you hear a reference to 'the girls' your mind may wander in a few different directions, but today we'd like to direct your attention to a truly positive initiative from our friends at Tactical Night Vision and their Website www.tnvc.com.
As you know, breast cancer is a serious disease that attacks people every day of every year. Cancer research is always ongoing, but the cost of such research is unfathomable to those of us outside that circle. One thing we can do to support research efforts is to donate to the American Cancer Society or other sources who are helping raise funds for the cause.
TNVC recently created a For the Girls pink ribbon patch that's available online for only $10, with all proceeds going to the American Cancer Society. I picked up one of these at their booth during SHOT Show this year and wear it proudly!
You can be part of helping to find a cure for this horrific disease, as well as visibly show your support for those who are fighting for their lives. Visit TNVC today to order your patch, or visit the American Cancer Society to make a donation.
Are you getting more than 14¢ of value per day from ITS Tactical?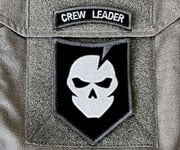 Please consider joining our Crew Leader Membership and our growing community of supporters.
At ITS Tactical we're working hard every day to provide different methods, ideas and knowledge that could one day save your life. Instead of simply asking for your support with donations, we've developed a membership to allow our readers to support what we do and allow us to give you back something in return.
For less than 14¢ a day you can help contribute directly to our content, and join our growing community of supporters who have directly influenced what we've been able to accomplish and where we're headed.