EXOTAC FREEKey System Review: Innovation for your EDC Keychain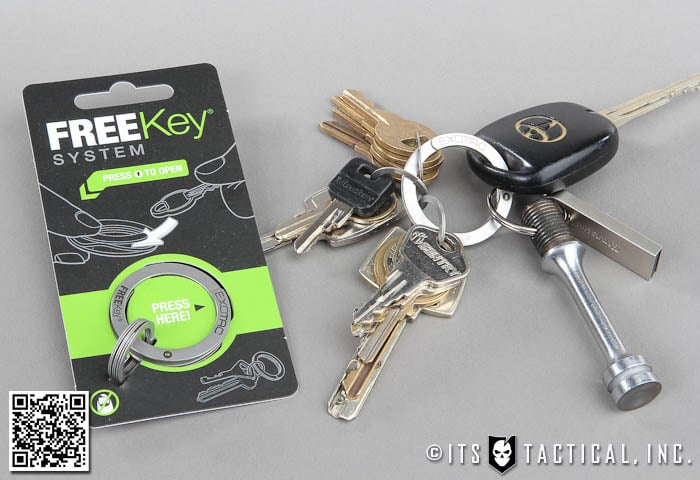 EXOTAC, purveyors of fire starting accessories, have recently come out with an interesting take on the standard key ring. Utilizing a flat ring and a press-to-open design, the FreeKey eliminates the pain of opening a traditional key ring.
The press-to-open design is essentially a pivot that allows the end of the ring to open when the ring is pressed. This makes it simple to slide keys and smaller key rings (which are included in the FreeKey system) onto the FreeKey.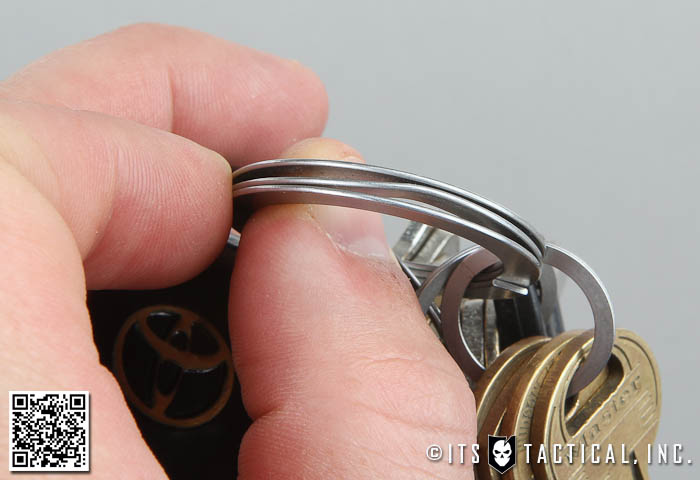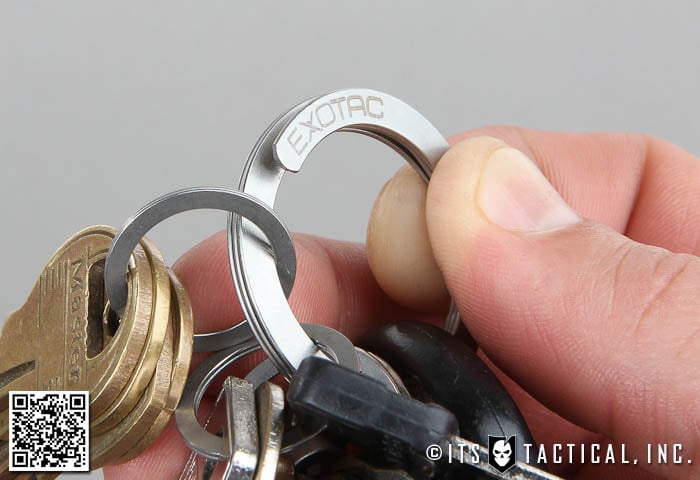 There are two different offerings from EXOTAC, the FreeKey, which is just the main key ring and the FreeKey System, which includes the three smaller key rings as well.  You can't purchase the smaller key rings separately, they're only included in the FreeKey System.  The three smaller rings included in the FreeKey System, make easy to organize your key ring and take an individual set of keys off if you don't need it.
For instance, I have my keys organized into home, work and vehicle. If I need to lighten my keychain up, as I tend to carry around quite a few keys, I can just remove the set that I don't need. There's no reason to bring my work keys on a backpacking trip, etc.
My only wish is that the smaller key rings integrated the FreeKey design, but perhaps that's coming. They're still flat and not as difficult to open as a traditional key ring. The FreeKey and FreeKey System are manufactured in the USA from high-grade stainless steel.
I liked the FreeKey System so much that I bought my wife one and have another as a backup. Pick yours up here from EXOTAC.
Are you getting more than 14¢ of value per day from ITS Tactical?
Please consider joining our Crew Leader Membership and our growing community of supporters.
At ITS Tactical we're working hard every day to provide different methods, ideas and knowledge that could one day save your life. Instead of simply asking for your support with donations, we've developed a membership to allow our readers to support what we do and allow us to give you back something in return.
For less than 14¢ a day you can help contribute directly to our content, and join our growing community of supporters who have directly influenced what we've been able to accomplish and where we're headed.