TiBolt ReLeaded: An American Made Bolt Action Titanium Pencil from Brian Fellhoelter Available Now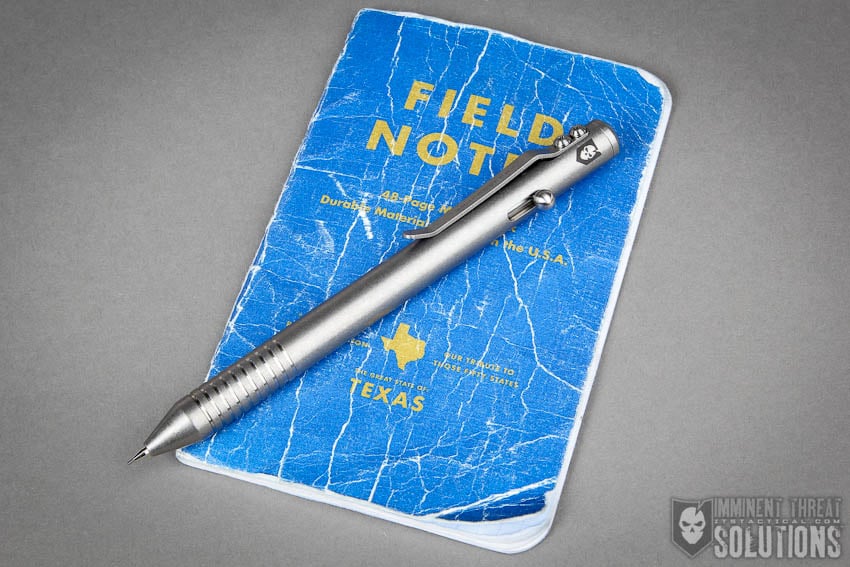 If you're familiar with a past article I wrote on the TiBolt Pen from Brian Fellhoelter, you'll understand how exciting it is to help get the word out about his newest Kickstarter project, the TiBolt ReLeaded. Just like the TiBolt Pen, The TiBolt Pencil is Made in America out of 100% Titanium. I've been lucky enough to have had the TiBolt Pencil since Brian graciously gave me a one of the prototypes at SHOT Show this year, complete with an engraved ITS logo.
Featuring a refillable 0.7mm lead cartridge made in Germany by Schmidt, the TiBolt ReLeaded takes writing with a mechanical pencil to the next level. Primarily what's made me really love the pencil version of the TiBolt is that I've grown to love the pen version so much. This includes the German Schmidt ink refills I was introduced to when I bought a TiBolt through Brian's Kickstarter project in 2012. Being the exact same fit in my hand as the TiBolt and retaining all the great features I'll get into below, has made me truly enjoy the TiBolt ReLeaded.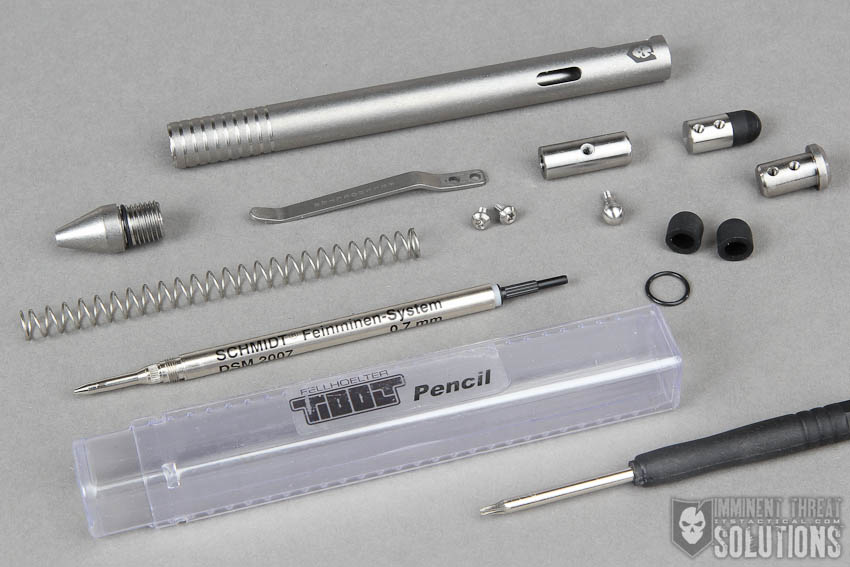 I can't give the quality of Brian's work a better recommendation than the fact that I loved the TiBolt so much that I put them in the stockings of everyone at ITS last Christmas. The quality of the TiBolt ReLeaded is made with the same exquisite detail and craftsmanship as the pen and while many of you might dismiss this as an expensive indulgence, I know that the TiBolt will last me the rest of my life, it's that well made. Of course you'll have to replace ink and pencil lead once in awhile.
Just like I mentioned in my TiBolt pen article, I've never been a fan of all the so called "tactical pens" out on the market and really don't lump the TiBolt in with these at all. I view the TiBolt as exactly what it is, an overbuilt bolt-action 100% titanium writing instrument that's not marketed as anything more.
Features
The biggest difference between the TiBolt pen and the TiBolt ReLeaded is that the pen features a true bolt action that locks in the ink cartridge to the writing position. The pencil bolt action pays out more lead when you depress it, just like a traditional mechanical pencil, so there's not as much movement in the bolt action on the TiBolt ReLeaded.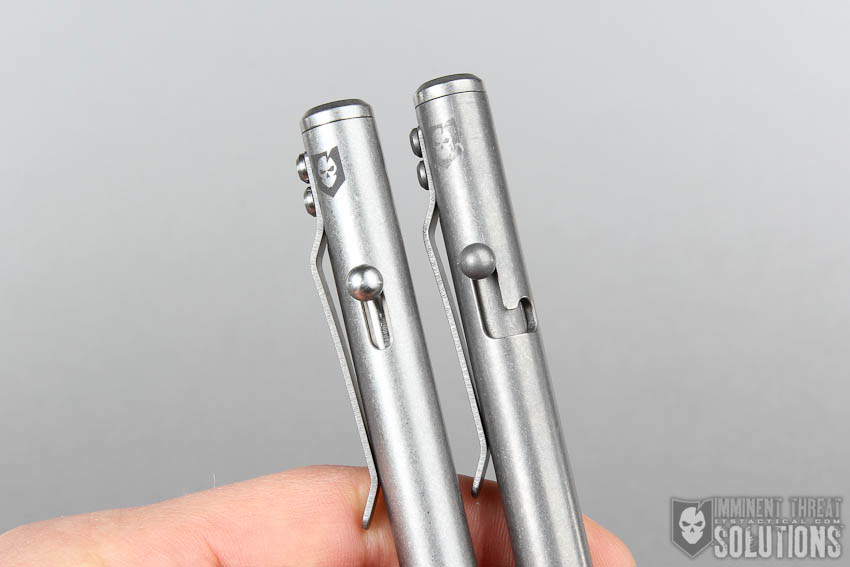 Every single part of the TiBolt ReLeaded with the exception of the pencil mechanism, spring, O-ring and stylus nib is 100% Titanium. The TiBolt body is made from Grade 9, 3AL-2.5V Titanium and the other parts are Grade 5, 6AL-4V. It's right around 5 1/2″ in length (1/8″ longer if the stylus nib is used) and 7/16″ in diameter. The weight is 1.5 ounces with a stonewash finish.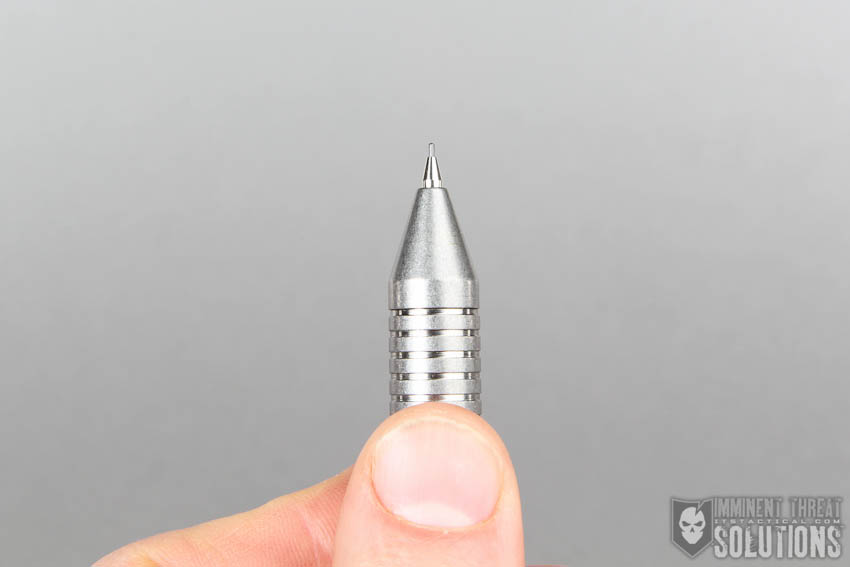 The included and optional captive-silicone stylus nib can be affixed to the end of the TiBolt by removing the two torx screws (these are also Titanium) that hold the pocket clip on and removing the flat end cap. The end cap and the stylus nib carrier interface with the torx screws to secure them to the pencil body.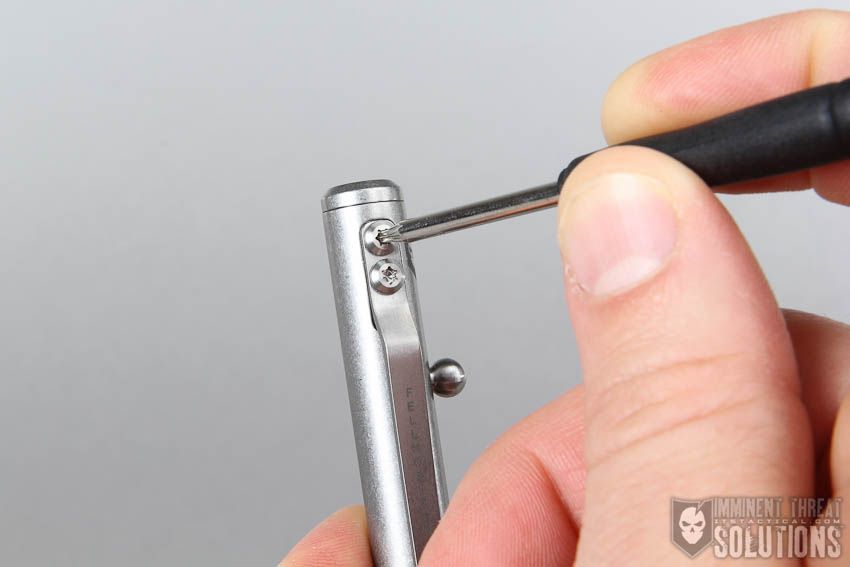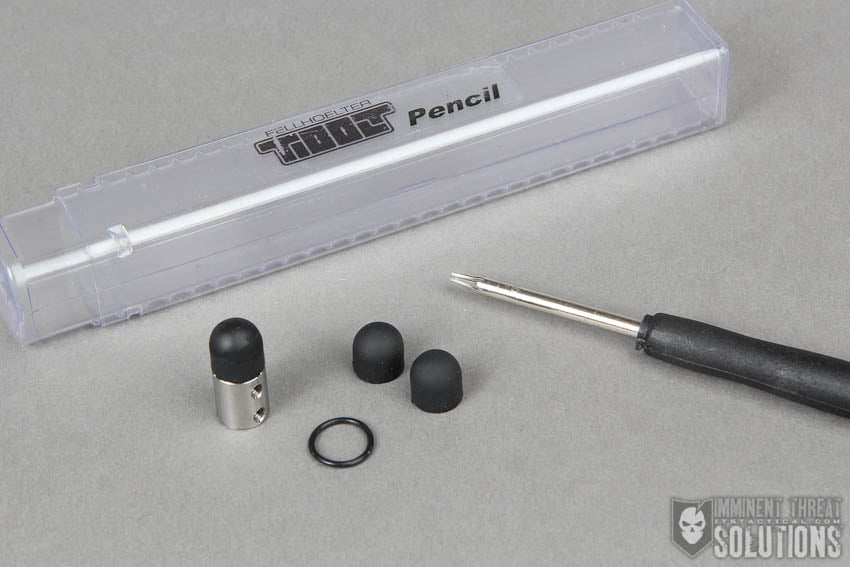 While the pocket clip is very sturdy and has never bent on me, I do wish it was secured a bit higher up like I mentioned during my review on the pen. It just seems to stick up fairly high clipped to a shirt pocket, though it's only about 3/4 of an inch. With the added stylus nib it's nearly a full inch above. That's honestly just an aside and doesn't take away from the functionality at all.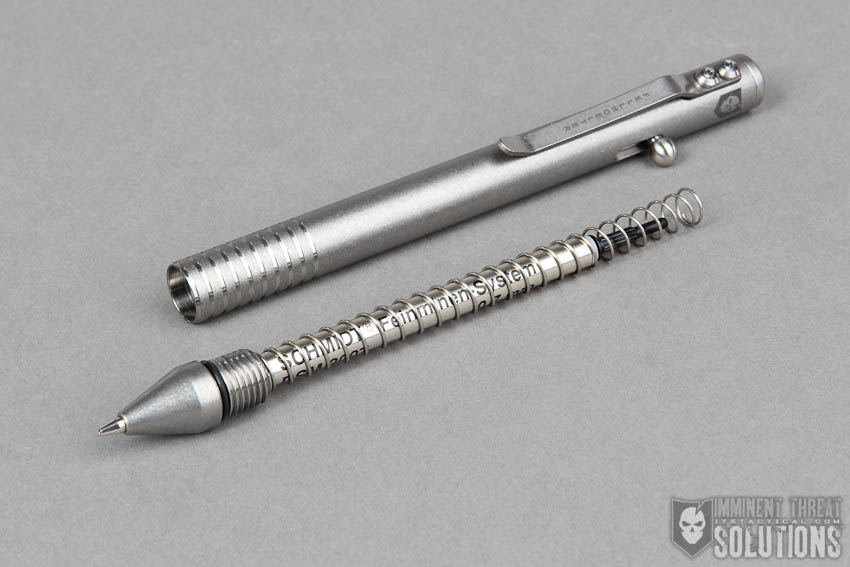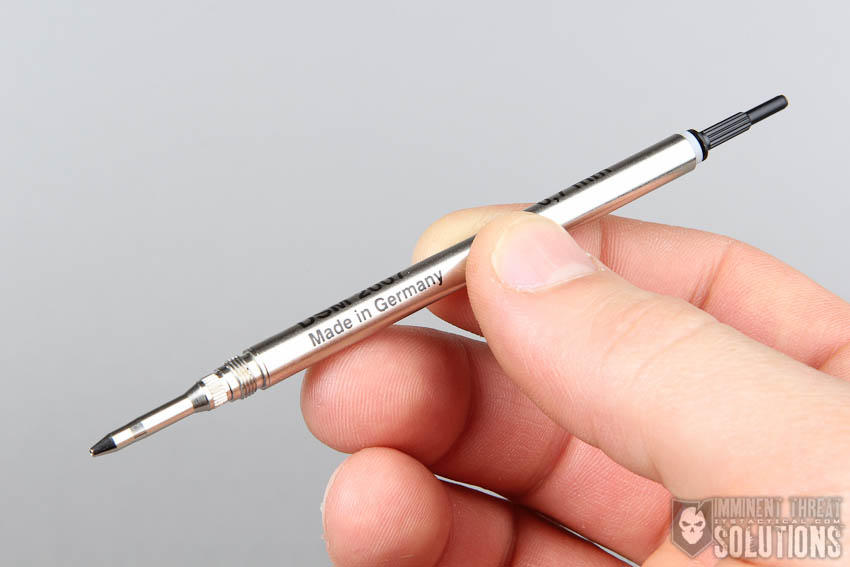 The Schmidt Feinminen-System pencil mechanism used in the TiBolt ReLeaded is very unique, featuring a simple plunger-style endcap that's secure but easy to pull off to refill with 0.7mm lead. It threads into the removable tip of the TiBolt and screwing it back in to secure it is straightforward and simple. Even if the Schmidt mechanism were to fail it could easily be replaced.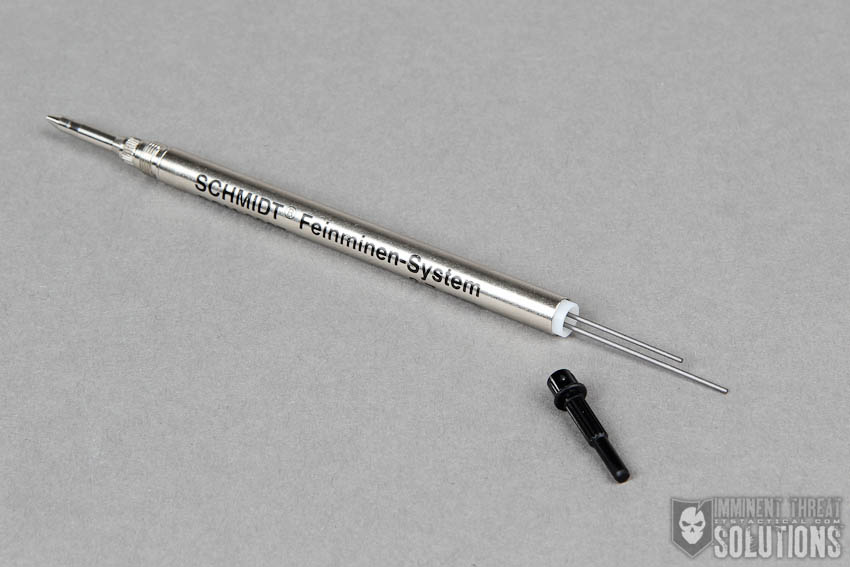 Notes
As of today, there's 21 days left on the TiBolt ReLeaded Kickstarter project and if you're after one, I'd suggest getting in as a backer. It may be sometime before they're available again, as I know Brian will have his hands full with this run, which was already funded just hours after it launched.
I'm glad to see all the success Brian has had with not only his Kickstarter projects, but as a phenomenal knife maker as well. His attention to detail, craftsmanship and products are American manufacturing at its finest.
Are you getting more than 14¢ of value per day from ITS Tactical?
Please consider joining our Crew Leader Membership and our growing community of supporters.
At ITS Tactical we're working hard every day to provide different methods, ideas and knowledge that could one day save your life. Instead of simply asking for your support with donations, we've developed a membership to allow our readers to support what we do and allow us to give you back something in return.
For less than 14¢ a day you can help contribute directly to our content, and join our growing community of supporters who have directly influenced what we've been able to accomplish and where we're headed.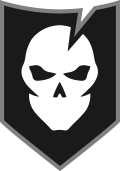 Can one order the tipencil with the it's logo.
Nice pen. Are they for sale anywhere?