Motivation Comes from Within; There's no Supplement, Secret or Substitute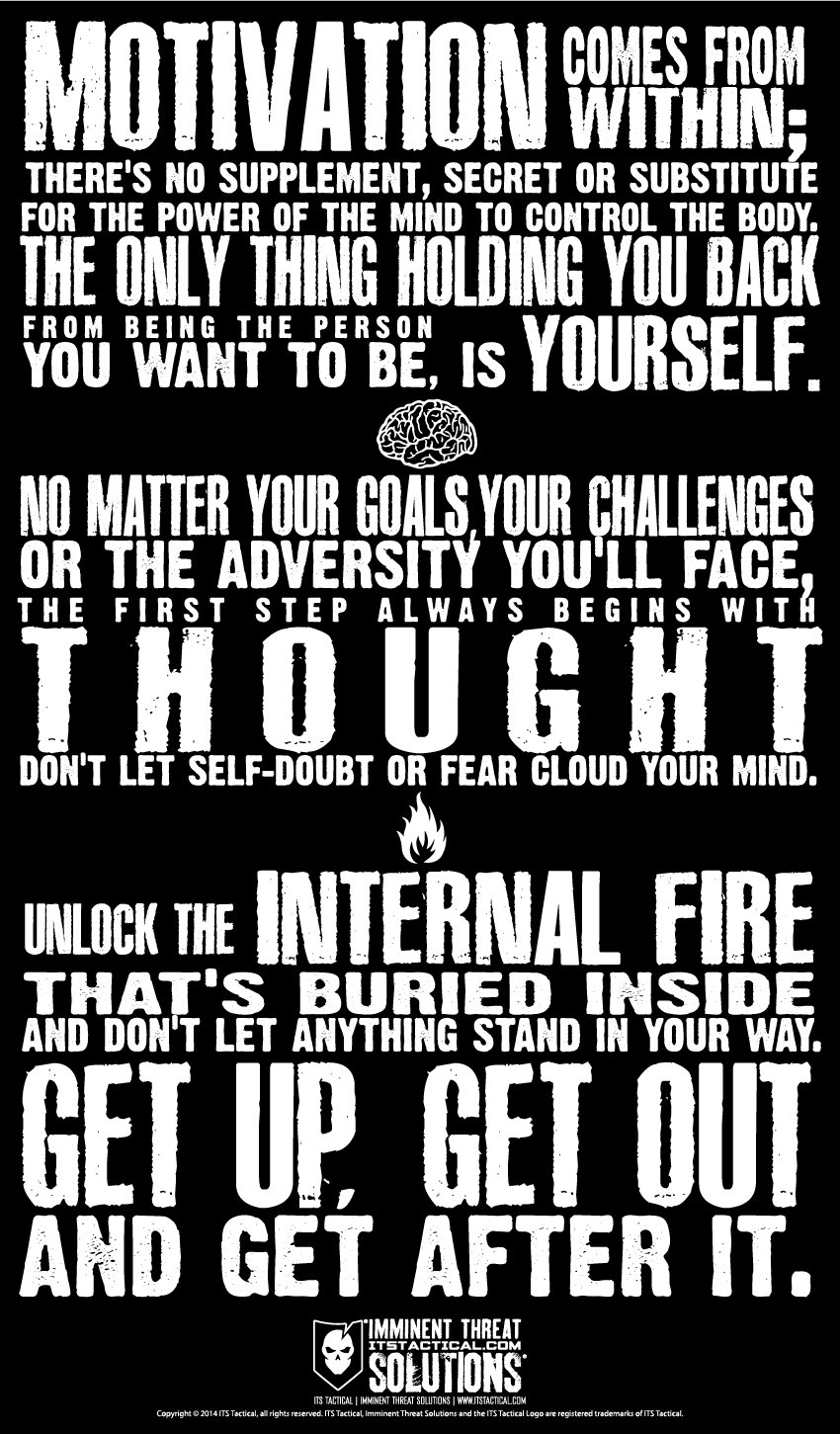 A few weeks ago, I started writing my thoughts on motivation and how I perceive it. I feel that too often people think that motivation is some kind of by-product, or that others who have overcome challenges have something they don't have. This simply isn't true. Motivation comes from within and all it takes is unlocking your potential.
Motivation comes from within; there's no supplement, secret or substitute for the power of the mind to control the body. The only thing holding you back from being the person you want to be, is yourself.

No matter your goals, your challenges or the adversity you'll face, the first step always begins with thought; don't let self-doubt or fear cloud your mind.

Unlock the internal fire that's buried inside and don't let anything stand in your way. Get up, get out and get after it.
Are you getting more than 14¢ of value per day from ITS Tactical?
Please consider joining our Crew Leader Membership and our growing community of supporters.
At ITS Tactical we're working hard every day to provide different methods, ideas and knowledge that could one day save your life. Instead of simply asking for your support with donations, we've developed a membership to allow our readers to support what we do and allow us to give you back something in return.
For less than 14¢ a day you can help contribute directly to our content, and join our growing community of supporters who have directly influenced what we've been able to accomplish and where we're headed.