How To Setup an Urban Rappel and Emergency Rappelling Techniques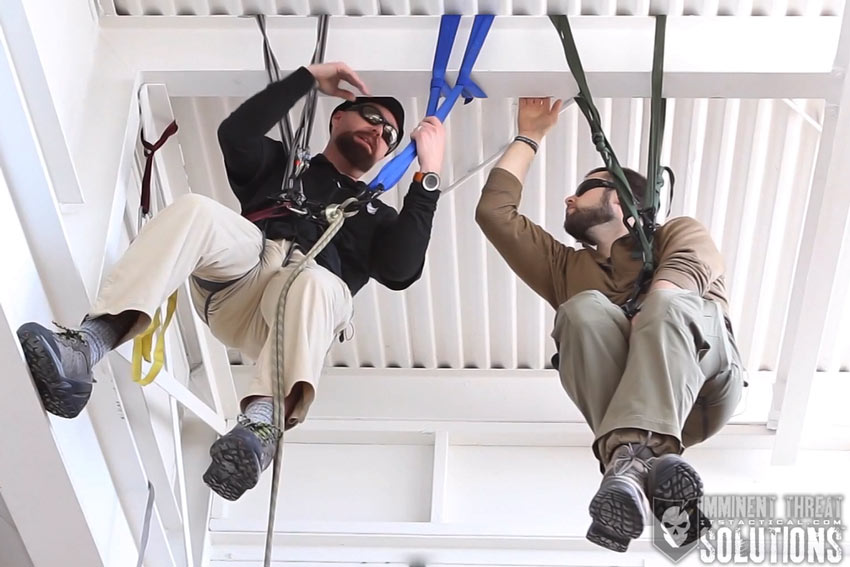 Rappelling is an often under appreciated skill for use in an emergency situation and one that could potentially save your life one day. A common misconception of rappelling is that it's only for fun and thrill seekers of all kinds, but my hope is that after this article, you'll start to think more outside of the box about it.
I recently had an opportunity to join Kyle McCleery, the head of Search and Rescue for Trident Response, to film an overview of some things to keep in mind when setting up an urban rappel and the equipment you'll need to make it happen.
Rappelling is inherently dangerous, neither ITS Tactical or Trident Response assumes any responsibility or liability for injury incurred by the viewer. The information presented here is for educational purposes only. Always seek the instruction of a certified climbing or mountaineering guide.
Are you getting more than 14¢ of value per day from ITS Tactical?
Please consider joining our Crew Leader Membership and our growing community of supporters.
At ITS Tactical we're working hard every day to provide different methods, ideas and knowledge that could one day save your life. Instead of simply asking for your support with donations, we've developed a membership to allow our readers to support what we do and allow us to give you back something in return.
For less than 14¢ a day you can help contribute directly to our content, and join our growing community of supporters who have directly influenced what we've been able to accomplish and where we're headed.