Never Leave the House Again Without Paracord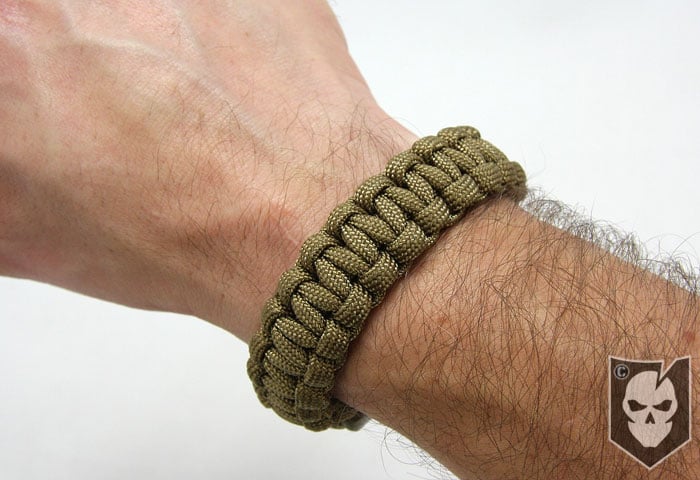 After today's Knot of the Week, you'll officially have no excuse not to always have paracord on you.
Yes, everyone and their mother has a paracord bracelet nowadays, but seriously. Either carry some instead of shoelaces, stuff some in a pocket, or keep reading to find out how to make a bracelet using a continuous 8-10 ft. section of 550.
Most tutorials you may have seen for these go through the process of using two different strands of paracord in order to facilitate the closure method. Do yourself a favor and pick up some of these small 5/8″ Weinerlock contoured buckles (yes, you read that right), made by National Molding and get yourself a real way to secure your bracelet.
We'll show you how to weave the Soloman Bar, aka the Cobra Knot, through these buckles to create a bracelet that's both easy to make and easy to take apart in an emergency situation. You never know when and where you may need 550!
Paracord Bracelet » Decorative
(Strength: 4/Secure: 4/Stability: 3/Difficulty: 4) **Ratings shown are for Solomon Bar Knot, not the Paracord Bracelet**
Please refer to our Knot of the Week introduction post for a description of what these ratings mean.
Uses:
Decorative Bracelet
Carrying Paracord for Emergency Purposes
Tying Instructions:
Note: The buckle we show in the demonstration is a 3/4″ ITW Nexus buckle that lacks the contour of the Weinerlock buckles. While these work fine, the contoured buckle is definitely nice to have when you're wearing your bracelet all day.
Find the middle of a 10 ft. section of Paracord and halve it
Take the middle and girth hitch it into the female portion of the buckle
Thread the two working ends through the bottom bar of the buckle
Create a wrap (loop) with both working ends to the respective right and left of the initial working end entry
Now place what you've created around your wrist and tighten the working ends until you have the desired size
*You'll want it snug, but not tight, as the pattern we'll be creating will add some girth to the bracelet
Once the size is determined, you're ready to start the pattern.
Take the right side working end and bring it over the standing center part
Take the left side working end and ensure it runs on top of the right side working end you just brought over
Take the left side working end and bring it around the back of the standing center part and up through the space left near the right side working end (see photos)
Now you're just repeating those steps, but the opposite starting with the left side working end instead of the right
And after that, you're just alternating which side you start with, much like weaving or braiding
As you make your last wrap near the female buckle, you'll take your working ends through the buckle and tie a simple overhand knot
Cut the working ends close to the overhand knot and fuse them as you desire
Too much fusing will keep the overhand knot tight, but make it difficult to unravel the paracord in an emergency
View the gallery or YouTube video below and follow along with the steps above, be sure to let us know in the comments if you have any questions!
<----- scroll or drag ----->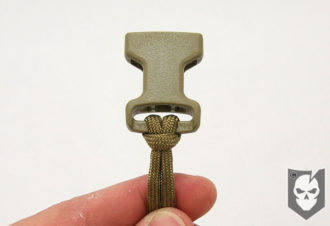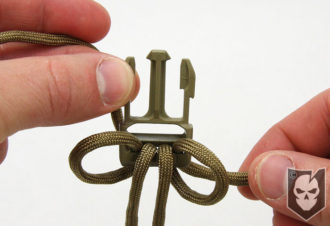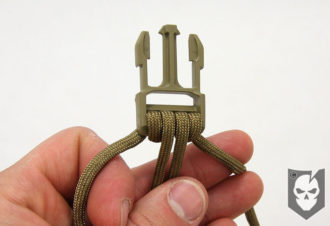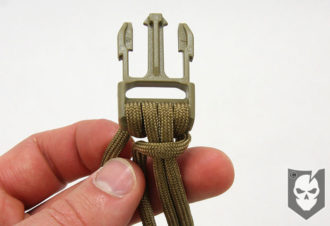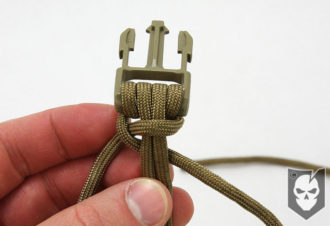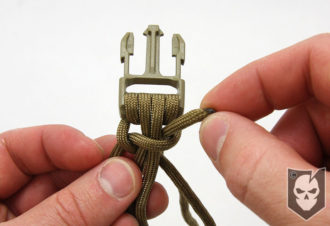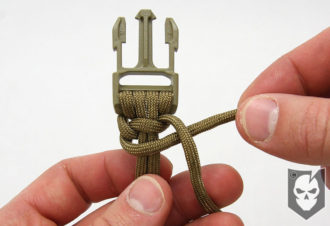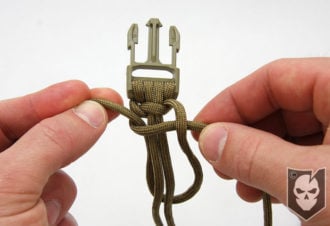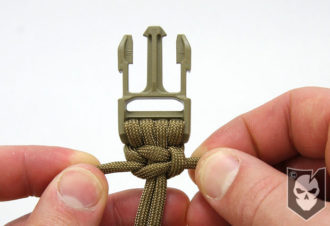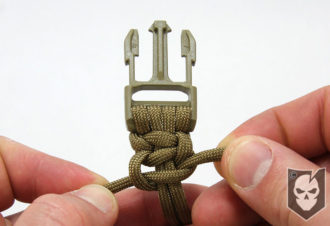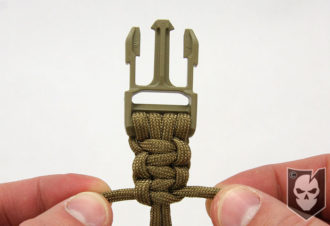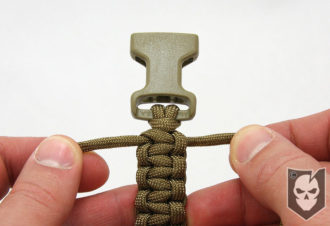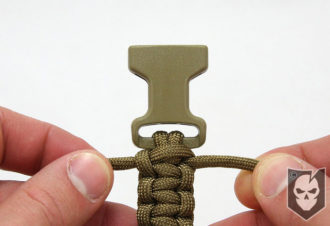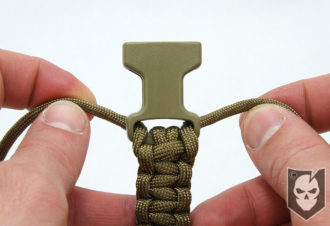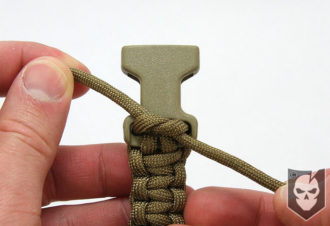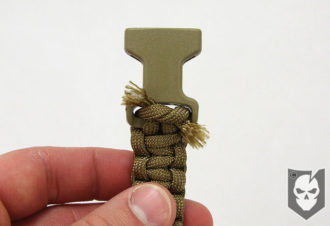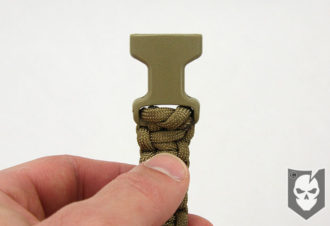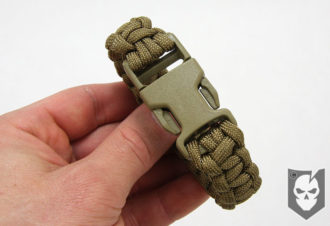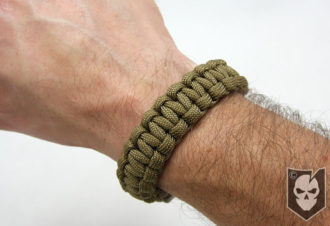 <----- scroll or drag ----->
Are you getting more than 14¢ of value per day from ITS Tactical?
Please consider joining our Crew Leader Membership and our growing community of supporters.
At ITS Tactical we're working hard every day to provide different methods, ideas and knowledge that could one day save your life. Instead of simply asking for your support with donations, we've developed a membership to allow our readers to support what we do and allow us to give you back something in return.
For less than 14¢ a day you can help contribute directly to our content, and join our growing community of supporters who have directly influenced what we've been able to accomplish and where we're headed.