Whipping and Fusing Your Fast Rope Into Shape
Make a Fast Rope
Whipping and Fusing Your Fast Rope Into Shape
Making a Fast Rope for Climbing has certainly been a fun project to undertake for our Knot of the Week!
Today we'll be demonstrating the last steps in completing your rope, which are whipping and fusing the bitter end. Whipping and Fusing are traditionally methods to prevent a rope from unraveling and to stop fraying. We're essentially using these techniques in the same way on our Fast Rope, to strengthen and protect the end.
The reason we chose to terminate the Fast Rope in this fashion is that in reading the Mil-Spec for Fast Rope construction, it distinctly mentions that "The free end shall be seared and whipped." Seared is just another word for fused and fusing is actually the proper terminology.
Whipping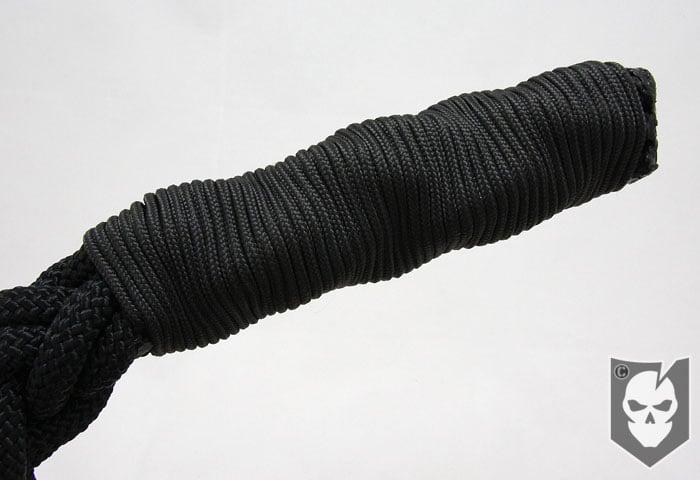 The first part of this process is to whip the bitter end with paracord. What's great about the techniques we'll show you for whipping and fusing, is that they can be applied to any rope that you might need to whip and fuse.
On our whipping, we used around 25 feet of paracord that created a 6″ length of whipping. In counting the wraps it comes out to about 50 times that the paracord wraps around the circumference of the fast rope.
The important thing about whipping is that you must ensure that each wrap is tight, and continued pressure is placed on each wrap. This is how you're able to see the dimension of the rope pattern through the paracord in the photos. While looking cool, it reflects that that paracord wrapping is extremely tight and will hold properly.
Fusing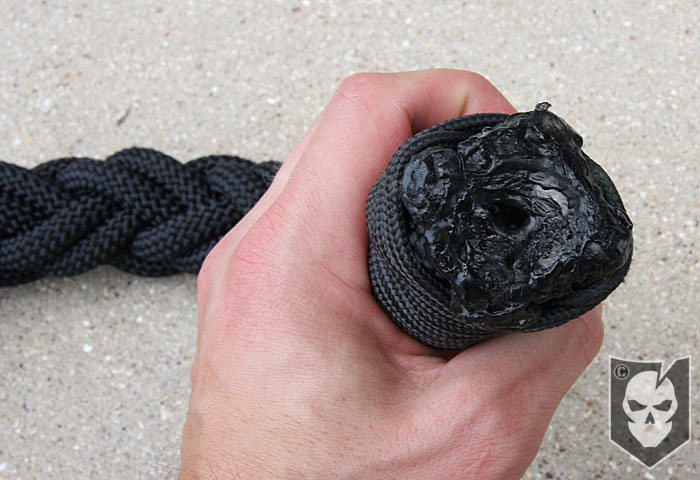 After whipping the rope, which we demonstrate below in the video and photos, you'll then need to fuse the ends of the 4-Strand Braid together. To do this, you have a few options. As you'll see in the video as well, the point at which the whipping starts is just above where your final taping started to secure the end of your Fast Rope. Hopefully you did tape the end to prevent it from unraveling.
The first and best option in our opinion is to purchase a Rope Cutting Gun. These are very inexpensive, and if you regularly work with rope or paracord, will pay for themselves time and time again. By using one of these tools, it will not only save you time, but your fusing will come out much better. The gun will make short work of even the eight strands of your Fast Rope and as it presses through the rope it will fuse each individual strand together with the others.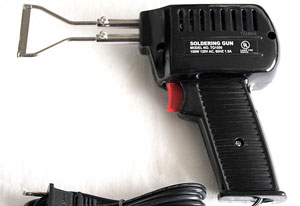 If you're attempting to do this without a Rope Cutting Gun, you'll need to ensure that after you cut each of the eight strands that you not only fuse each one, but that they get fused to each other as well. Honestly it's a pain in the ass without this gun and we'd highly recommend picking one up.
You can remove the tape after your whipping is set in place, right before you start your fusing. The whipping should hold everything in place nicely, but be careful if manually cutting each strand without the gun.
Wrap Up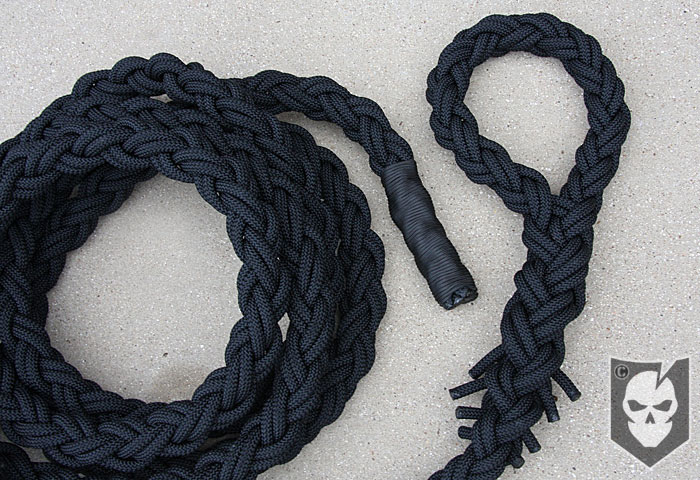 Our Fast Rope construction started with those eight sections of 35 ft. 7/16″ Bluewater Assaultline Static Rope and wound up being right at 22 feet in the end. We'd originally hoped to end up with a 30 ft. Fast Rope, but you can now see exactly how much the braiding, eye splice, whipping and fusing really eat up in terms of length. Keep this in mind when you're calculating the desired length on your Fast Rope.
We've included photos and video below, so be sure to check those out for instructions. Now all that's left to do is girth hitch your Fast Rope and start climbing! We've got an article in the works on proper climbing techniques that we're looking forward to completing, as we get a lot of questions on what the proper form is.
Hope you enjoyed the series and are looking forward to building your own Fast Rope. It's a challenging project and one that is truly empowering to undertake. It will certainly give you a new appreciation for working with rope and what you're capable of creating!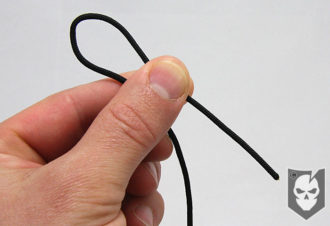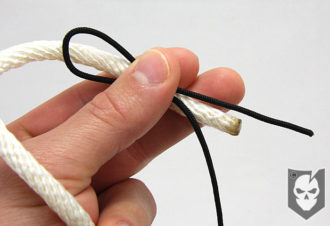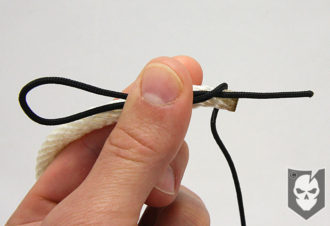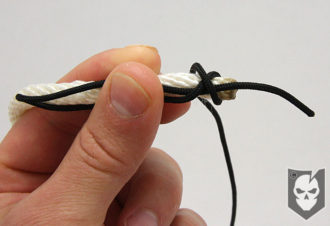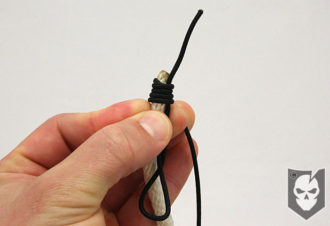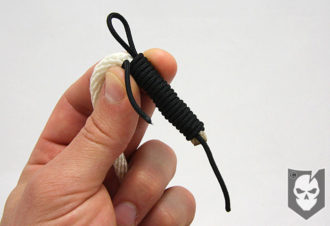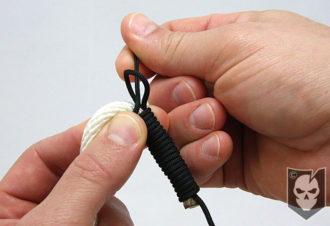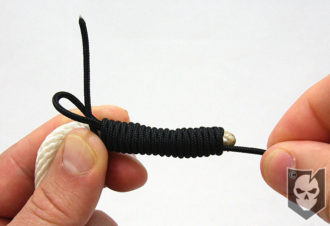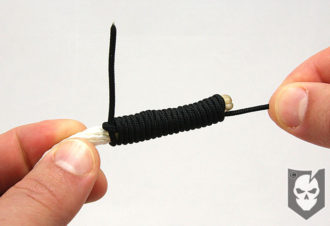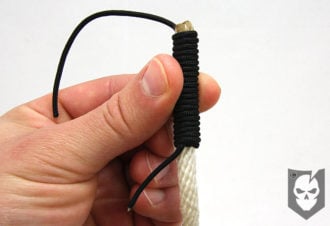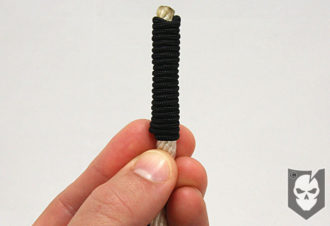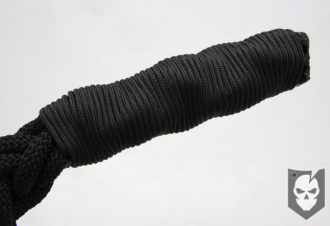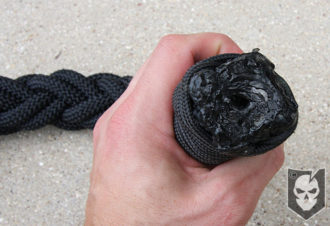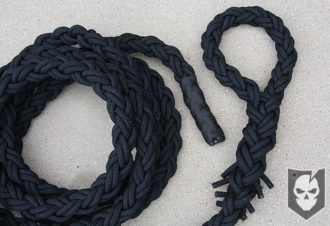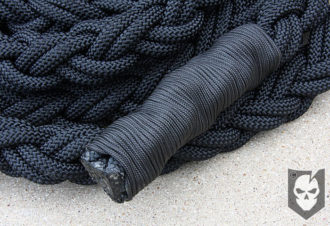 Building a Fast Rope for Climbing: Part 1, 4-Strand Round Braid
Building a Fast Rope for Climbing: Part 2, 4-Strand Eye Splice