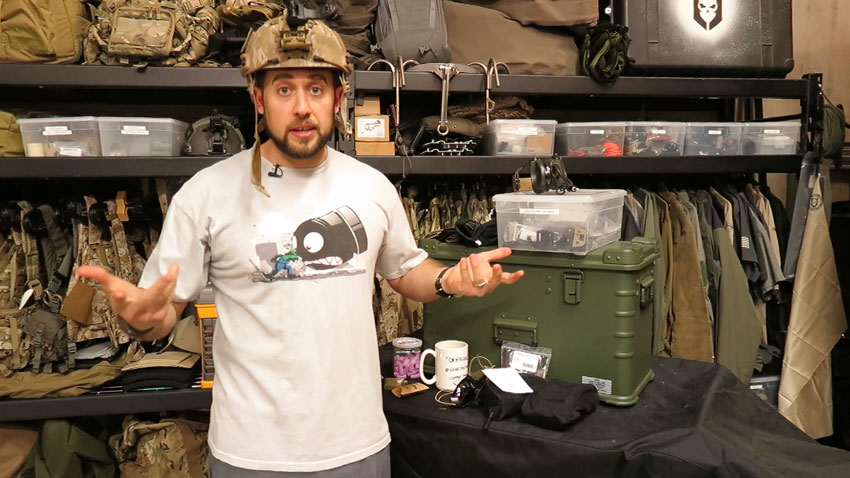 On this episode, Bryan highlights the features of SKD Tactical's new PIG FDT Bravo FR Gloves, a newer fire retardant version of their awesome PIG FDT Alpha Gloves.
He also answers some questions over coffee including how we brew our coffee for our questions and an overview of different types and styles of hearing protection.

Resources
SKD Bravo Gloves – http://bit.ly/1jXhH1x
Aeropress – http://amzn.to/1MpIFKj
Sordin Ear Pro – http://amzn.to/1LeeQbm
Howard Leight Ear Pro – http://amzn.to/1Pob3gL
MilSpec Monkey Retracto Plugs – http://bit.ly/1WVcZPT
SureFire Sonic Defenders – http://amzn.to/1LATiVw
OC Tactical Hearing Protection Covers – http://itstac.tc/1WVdb1L
In each episode of Gear Tasting, Imminent Threat Solutions Editor-in-Chief Bryan Black answers your gear-related questions and shares his insight into what we're currently evaluating at ITS HQ.
For more on the gear we review, check out our GEARCOM category here on ITS.
To have your gear related question answered on an upcoming episode, tweet us using the poundtag #GearTasting on Twitter.
Have you listened to our Podcast?

Do you enjoy witty banter and nostalgic geekdom all while sipping on a fine aged scotch? Then you'll love our podcast!