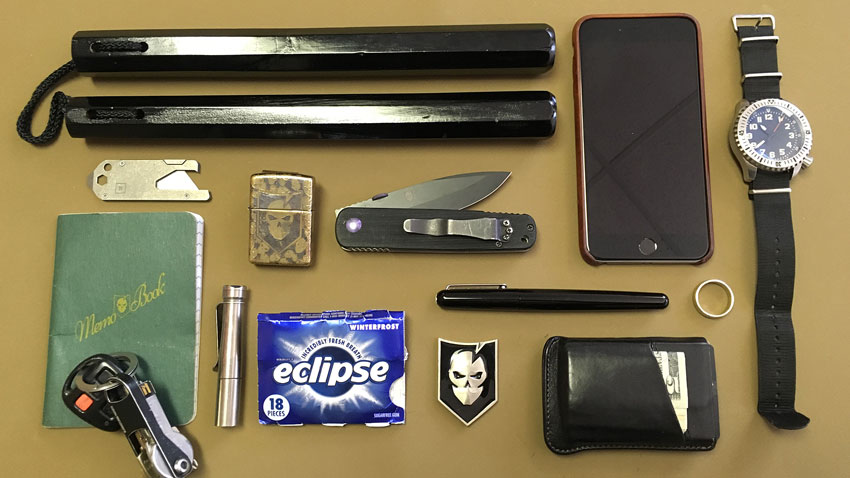 In this episode, Bryan discusses a new book from American Sniper Co-Author Scott McEwen and showcases the new ITS Memo Books, which are our take on the Government issued memorandum notebooks many of you may be familiar with.
For Questions Over Coffee, Bryan answers a question dealing with carrying long range shooting gear and offers a look at the equipment he'll be flying with to a long range shooting event.
Pick up your Official Gear Tasting Coffee Mug in the ITS Store!
If you're enjoying Gear Tasting each week, please consider supporting ITS by joining our Crew Leader Membership and allow us to give you something back in return.
Pick up fresh roasted coffee from our friends at Ground Support NYC!
Resources
Ghost Sniper – http://amzn.to/2919YK5
ITS Memo Book – http://itstac.tc/293rDRD
Garmin 401 – http://amzn.to/1KFTguS
Suunto Global MC-2 Compass – http://amzn.to/20aypeA
Storacell Battery Holders – http://itstac.tc/1kg6zNG
Kestrel Elite Weather Meter – http://amzn.to/29qvcTk
Princeton Tec Remix Pro MPLS – http://amzn.to/1fVzdk5
Rifles Only – http://www.riflesonly.com/
Peltor Sport Eye Pro – http://amzn.to/23vZiet
Rigger's Rubber Bands – http://itstac.tc/1OZiwny
ITS Boo Boo Kit – http://itstac.tc/1IRv8M3
ITS ETA Kit – http://itstac.tc/1MU6UvW
SOFTTW Tourniquet – http://itstac.tc/1O7UMNV
Haley Strategic FlatPack – http://bit.ly/29qtukQ
ITS Vapur Bottles – http://itstac.tc/vapurbottle
Lowa Renegade II Boots – http://amzn.to/1PcWq0W
Arc'teryx LEAF – http://leaf.arcteryx.com/
TD Shooter Shirt – http://bit.ly/29drvV2
In each episode of Gear Tasting, Imminent Threat Solutions Editor-in-Chief Bryan Black answers your gear-related questions and shares his insight into what we're currently evaluating at ITS HQ.
For more on the gear we review, check out our GEARCOM category here on ITS.
To have your gear related question answered on an upcoming episode, tweet us using the poundtag #GearTasting on Twitter.
Have you listened to our Podcast?

Do you enjoy witty banter and nostalgic geekdom all while sipping on a fine aged scotch? Then you'll love our podcast!