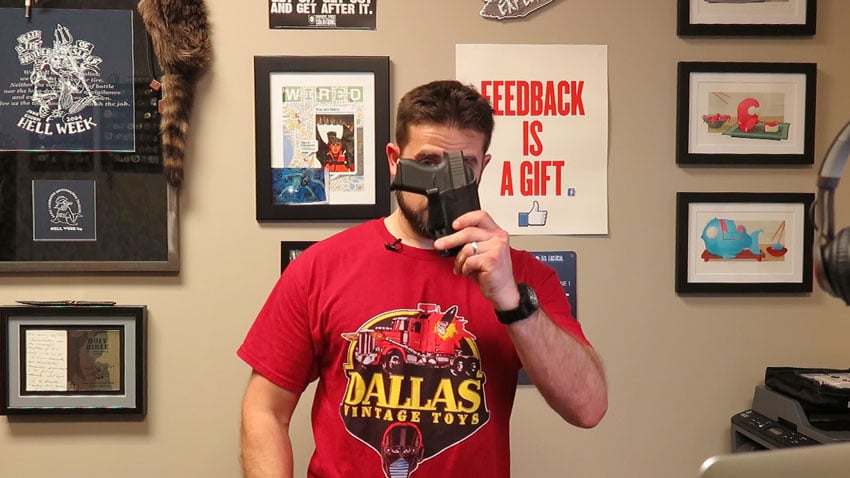 For today's episode of Gear Tasting, we decided to run a recent Live Facebook broadcast that Bryan conducted, where he invited the audience to ask questions for a live Questions Over Coffee segment.
Bryan answered tons of great questions and we wanted to post the broadcast in its entirety for those who didn't catch the event. Be on the lookout for more Facebook Live events in the future and let us know what you think of this segment in the comments below. Don't worry, the Gear Tasting you love isn't going anywhere!
Pick up your Official Gear Tasting Coffee Mug in the ITS Store!
If you're enjoying Gear Tasting each week, please consider supporting ITS by joining our Crew Leader Membership and allow us to give you something back in return.
Resources
ITS Facebook Page – http://facebook.com/itstactical
Nightforce SHV 4-14×56 Scope –  http://amzn.to/22A7GIi
Dallas Vintage Toys – http://www.dallasvintagetoys.com/
13 Hours – http://www.thirteenhoursmovie.com/
ITS ETA Trauma Kit Pouch – http://itstac.tc/1TLxmvZ
Team Rubicon – http://www.teamrubiconusa.org/
Blue Water Ropes – https://www.bluewaterropes.com/
ITS Espionage T-Shirt Collection – http://itstac.tc/23BK9Lh
Mayflower Research – http://www.mayflower-rc.org/
London Bridge Trading – http://lbtinc.com/
Shellback Tactical – https://www.shellbacktactical.com/
ITS Resellers – https://www.itstactical.com/resellers/
ITS Muster – https://www.itstactical.com/muster/
Rifles Only – http://www.riflesonly.com/
Rogue Fitness – http://www.roguefitness.com/
ITS How to Escape from Zip Ties –  http://itstac.tc/1qa40eI
ITS Morale Patch Archive – http://itstac.tc/1t3WKaa
ITS ETA Trauma Kit – http://itstac.tc/1MU6UvW
ITS Blue Force Gear Sling Mod – http://itstac.tc/uQS95h
Ridiculous Dialogue Podcast – http://itstac.tc/1Ux71nw
In each episode of Gear Tasting, Imminent Threat Solutions Editor-in-Chief Bryan Black answers your gear-related questions and shares his insight into what we're currently evaluating at ITS HQ.
For more on the gear we review, check out our GEARCOM category here on ITS.
To have your gear related question answered on an upcoming episode, tweet us using the poundtag #GearTasting on Twitter.
Have you listened to our Podcast?

Do you enjoy witty banter and nostalgic geekdom all while sipping on a fine aged scotch? Then you'll love our podcast!