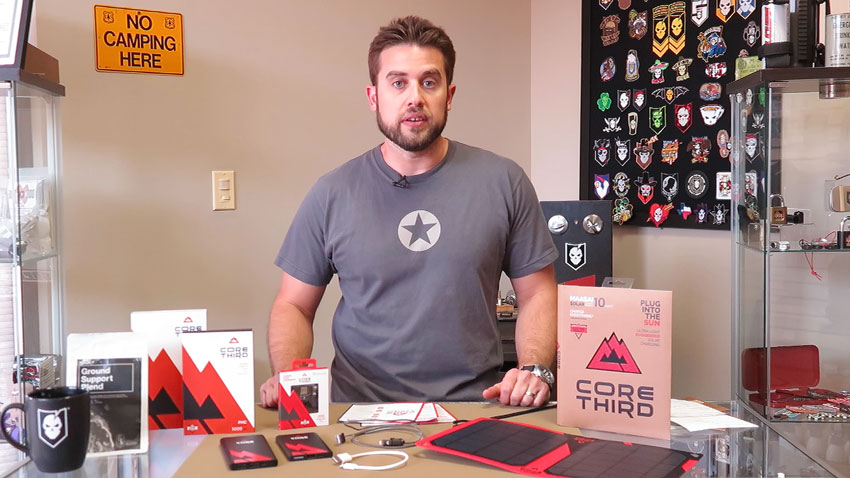 On this episode, Bryan showcases a brand new solar charging company, CoreThird and their Maasai 10 panel and battery packs. He also discusses his AR sling preferences, some new sling equipment he's trying out and what he thinks about airsoft as a training method.
Pick up your Official Gear Tasting Coffee Mug in the ITS Store!
If you're enjoying Gear Tasting each week, please consider supporting ITS by joining our Crew Leader Membership and allow us to give you something back in return.
Pick up fresh roasted coffee from our friends at Ground Support NYC!
Resources
CoreThird Solar – http://www.corethird.com/
ITS Hypalon Concealment Wallet – http://itstac.tc/1OAd6eZ
Impact Weapons Components Mount – http://bit.ly/2aAG56s
Blue Force Gear VCAS Sling – http://bit.ly/2acvH4o
ITS VCAS Modification Article – http://itstac.tc/uQS95h
In each episode of Gear Tasting, Imminent Threat Solutions Editor-in-Chief Bryan Black answers your gear-related questions and shares his insight into what we're currently evaluating at ITS HQ.
For more on the gear we review, check out our GEARCOM category here on ITS.
To have your gear related question answered on an upcoming episode, tweet us using the poundtag #GearTasting on Twitter.
Have you listened to our Podcast?

Do you enjoy witty banter and nostalgic geekdom all while sipping on a fine aged scotch? Then you'll love our podcast!