The Littlefield Collection: A Heavily Armored Glimpse Into the Past
The Littlefield Collection: A Heavily Armored Glimpse Into the Past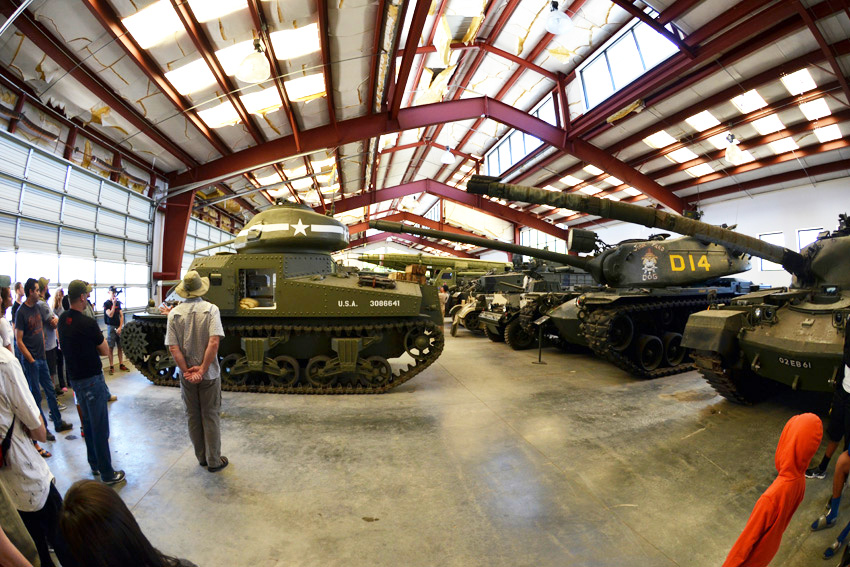 Jacques Littlefield was an engineer, heir to a sizable fortune, philanthropist and a collector of military vehicles from all over the world. Born in 1949, Mr. Littlefield grew up in Burlingame, California, the son of the CEO of the Utah Construction Company. His interest in military vehicles began, like many other boys, with the collection and assembly of model vehicles. He then moved on to building radio-controlled models of increasingly larger sizes, first from kits and then onto fabricating them from his own designs.
His first fabricated design was a one-eighth scale Vietnam-era M-48A3 tank, which in addition to being capable of radio-controlled tread and turret movement, actually had a functioning .22 caliber cannon. In time, he started collecting full-sized military vehicles, with his first being a World War II-era M-3A1 scout car, purchased for $3500.00 in 1976. In 1998, he opened the Military Vehicle Technology Foundation on a 450 acre estate, ending up with over 220 vehicles stored in 46,000 square feet of enclosed warehouse space and a 12,000 square foot workshop area.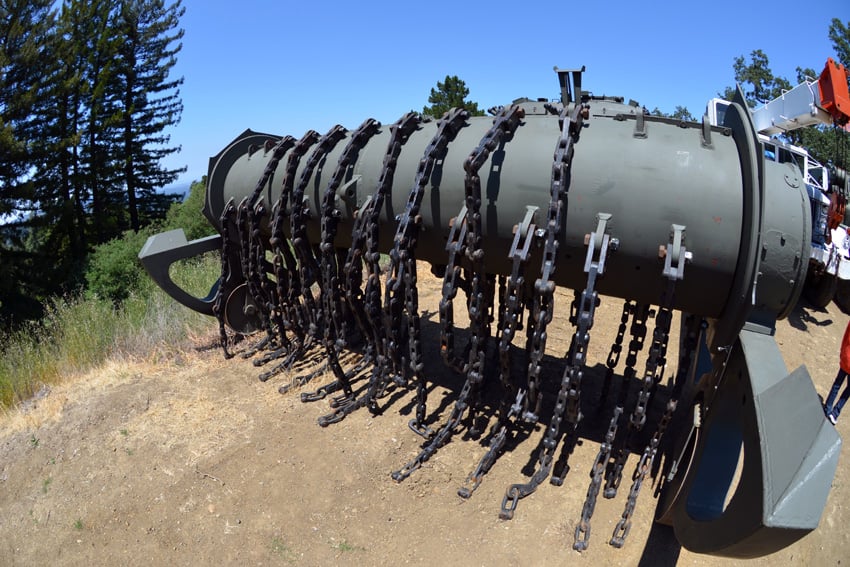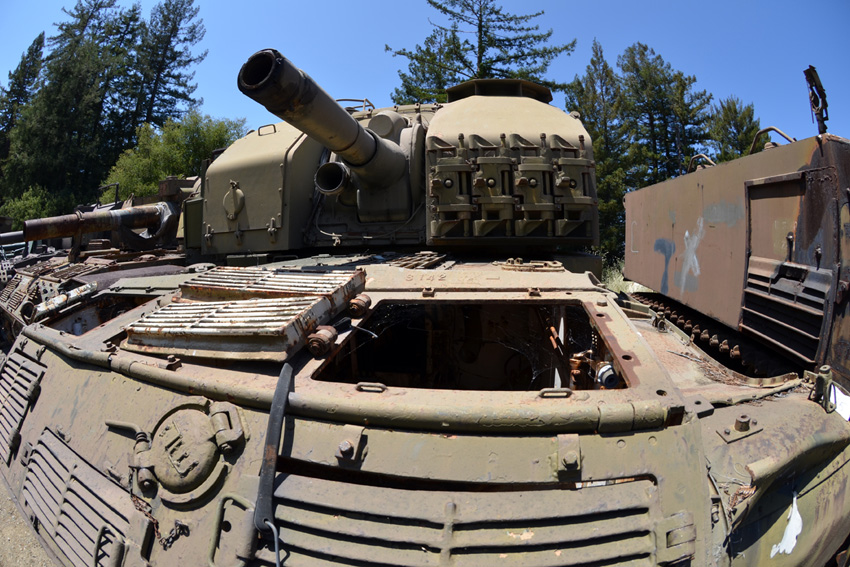 Rebuilt to Functional Status
In his workshop space, Littlefield and his team of employees pushed his collection's impressiveness by meticulously disassembling his purchases and reconstructing them into a functional state. At times, this meant scouring the world for rare parts for long-out-of-service military vehicles. When that failed, Littlefield and his team would go so far as to fabricate parts they had been unable to find. The end result was a collection of military vehicles from a wide variety of nations, all fully operational. Well, almost fully operational; though the MVTF maintained an FFL license that allowed them to build, restore or maintain some of the vehicles' associated smaller-caliber weaponry, they generally did not keep the larger caliber tank weaponry in working order.
Despite that license and prior to the auctioning off of all the equipment, the Bureau of Alcohol Tobacco Firearms and Explosives insisted they permanently disable anything capable of firing a projectile. Without anthropomorphizing the equipment, it was really a little sad to see freshly-cut 30 mm chain guns laying next to the vehicles they had been mounted in. The BATFE though, in their infinite wisdom, was only doing what they had to do in order to keep that fully-automated vehicle-mounted machine gun crime down to an acceptable minimum. God bless their tiny hearts.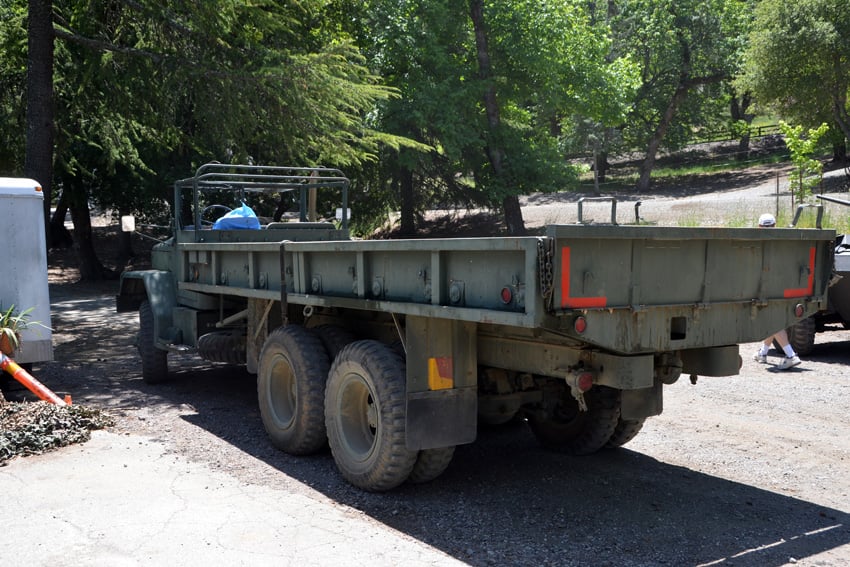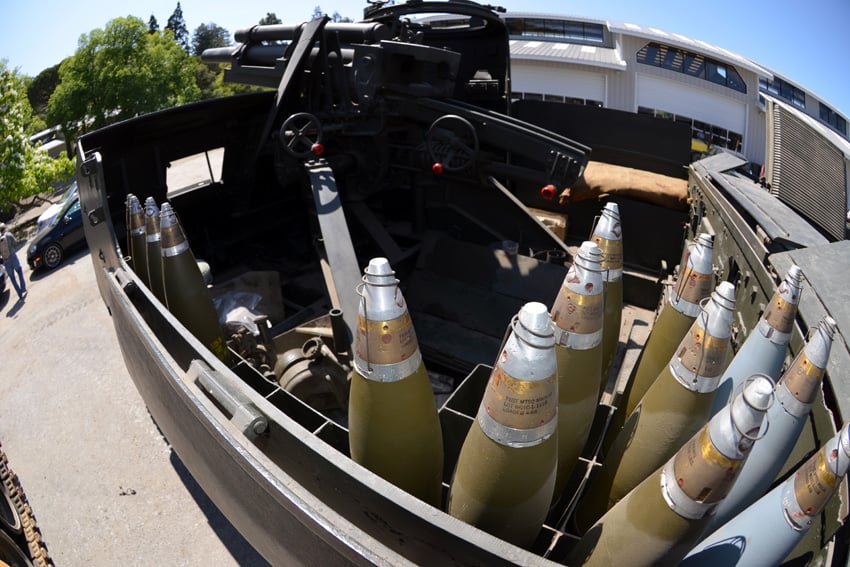 Dedication to his Hobby
It's been estimated that before the collection was put up for auction, it was the largest private collection of functional military vehicles on Earth. It contained vehicles from World War I and II, the Korean and Vietnam wars, Yugoslavia, Israel, the Soviet Union, Syria and from Desert Shield all the way up to Desert Storm. On occasion, parts of the collection would be leased to the film industry when they needed an authentic, functional tank either for filming or for sound recording purposes. Littlefield was known as a scholar in the history of armed warfare and yet this was far from his only interest; he poured himself fully into a variety of subjects that caught his interest.
For instance, he learned how to play pipe organ, going to the extent of having a large Fisk mechanical organ attached to his home. He served as a member of the board of the Coyote Point Museum for Environmental Education and on the board of the George S. Patton Museum, as well as holding board positions at the Hoover Institute and the California Academy of Sciences. He was a member of the exclusive and sometimes controversial, Bohemian Club. Additionally, he also managed to build a multiple-track, large scale steam-powered model railroad on the same property that housed the MVTF. Complete with a man-made lake and same-scale small town adjacent to the tracks, all owed to his fully-explored interest in steam engine railroad models.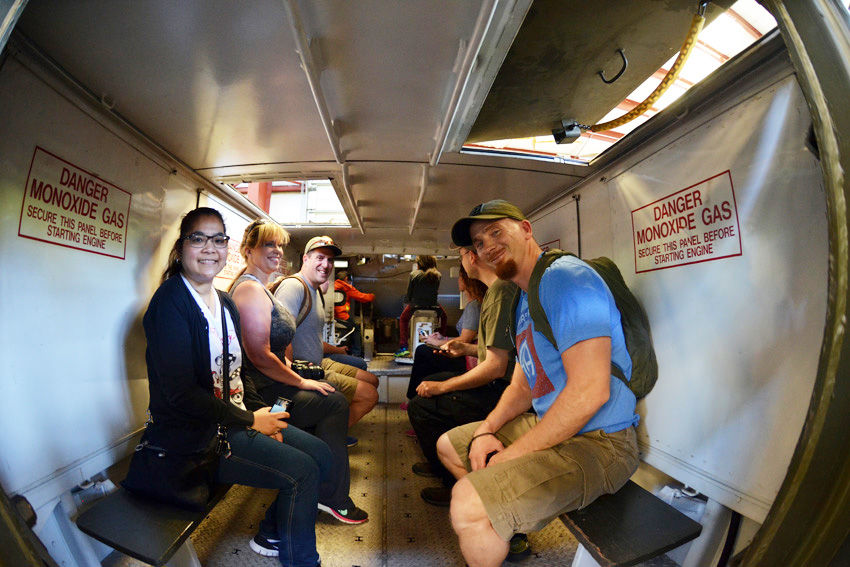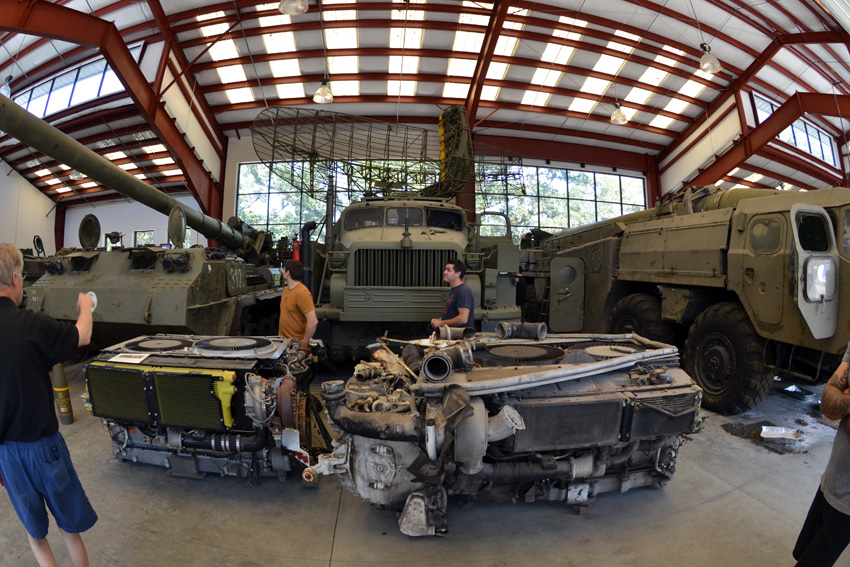 One Last Tour
I was fortunate enough to take a trip to see Littlefield's Collection on the last weekend it was open to the public, prior to it being auctioned off. As I approached the Pony Tracks Ranch, getting further down Old Spanish Trail, cell coverage vanished. I started to notice a model train to my left, set in front of an impressive view of Silicon Valley, with the San Francisco Bay behind it. As I got closer to the MTVF's buildings, I saw individual tanks and other pieces of large military hardware dotting the land. Further down, I saw multiple rows of what amount to "parts vehicles" lined up, just below the hill on which the main buildings sit. The "parts vehicles" would be an impressive collection by themself; rows of British, German and American half-tracks, small scout tanks, engineering vehicles and some rarities like an early prototype of a successor to the HMMWV, sat basking in the California sun.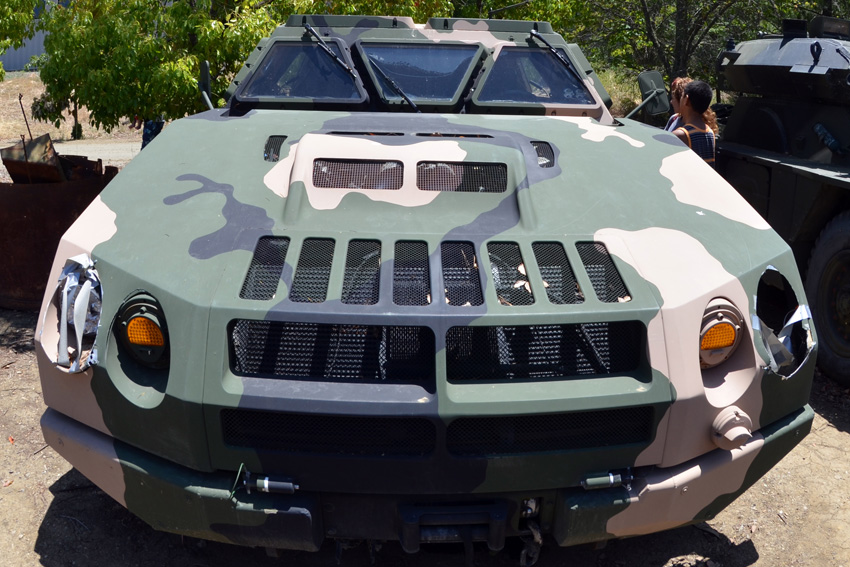 Once my tour group had assembled, we were divided into two groups and a guide led each group through the three main buildings. We walked through building after building; down aisles of tanks, armored troop transport vehicles and all sorts of military vehicles with a wide assortment of purposes. From earth-movers, to large trucks, to SCUD missile launchers, to an Abrams training turret, all were in working order. Our guide gave us history on each of the major vehicles, taking time to explain the historical context in which they operated, as well as technological advances that were implemented in each vehicle.
We were encouraged to take a look inside the vehicles, some of which were opened up allowing for internal exploration of troop transport vehicles and tanks alike. This gave tourists a glimpse of what it would have been like to be the intended user of the vehicles, with their cramped internal spaces and low headroom. The smell of motor oil and steel provided a sensory feel that photographs fail to deliver. We saw cabinets full of the various types of ordnance these vehicles would have fired and also saw the original remote control model tank, with it's .22 caliber cannon first fabricated by Mr. Littlefield. We also visited the unattached support buildings, where the collection overflow was stored. There, we saw the chopped and disabled machine guns that BATFE had been so concerned about and we walked through the lines of vehicles that had not yet been restored to functional operation, including mine-clearance vehicles, more HMMWVs, scout vehicles, portable bridges, halftracks and of course, more tanks.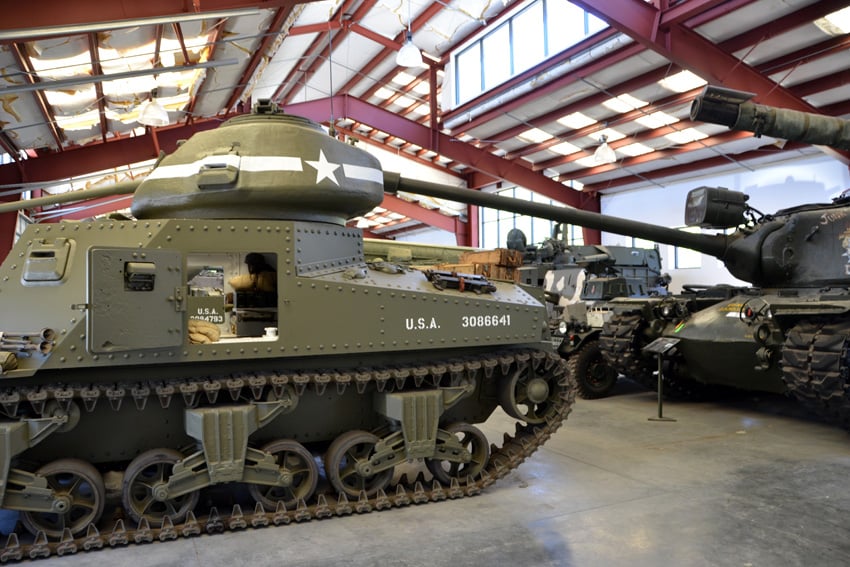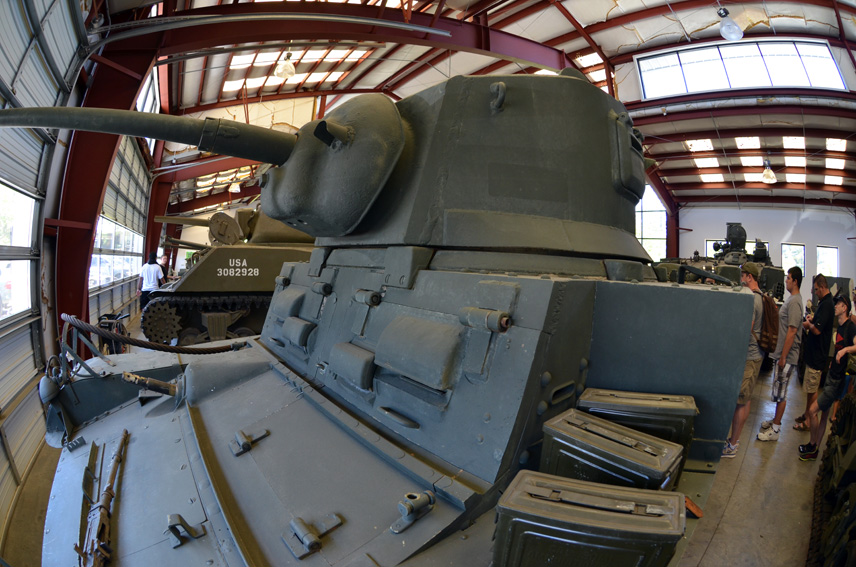 Littlefield's Legacy
At its peak, Mr. Littlefield's Collection was immaculate and awe-inspiring to those interested in the history of vehicles used in warfare. That he spent so much time and money returning these vehicles to operational status, was a testament to his passion for the vehicles and the preservation of their history. The MVTF was a hidden gem in the hills of the Peninsula and left a clear mark on the imaginations of anyone lucky enough to visit it. Sadly, Mr. Littlefield lost his ten year battle with cancer and passed away in 2009. The collection was willed to the Collings Foundation in Stow, Massachusetts, who in 2014, divided the collection into two groups; vehicles they intended to bring into their own collection and vehicles designated to be auctioned off.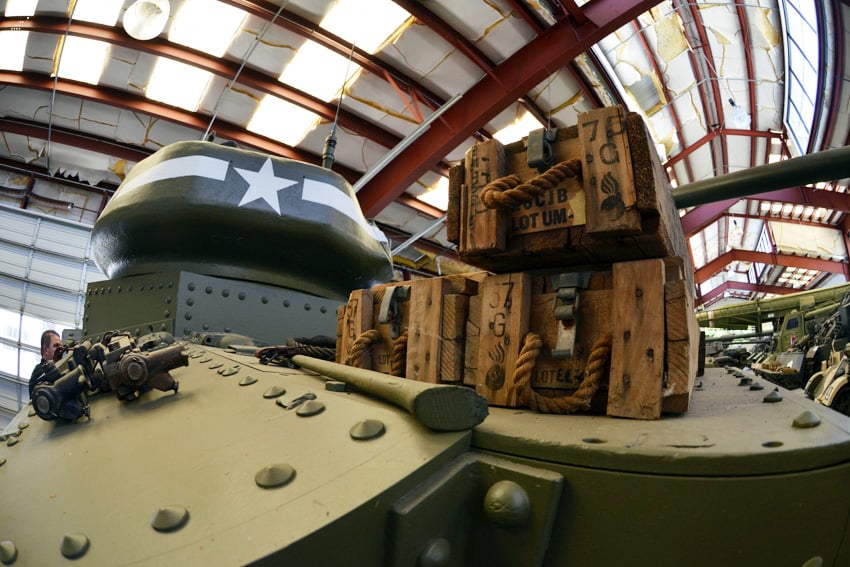 With most of the vehicles to be auctioned having been successfully sold, the auction closed. At this point, Microsoft co-founder and noted anti-gun financier, Paul Allen (through his "Vulcan Warbirds" company, which procures vehicles and then leases them to another of his organizations, the "Flying Heritage Collection" for display), tried to place a bid of $2.5 million for the Littlefield Collection's Panzer IV, which hadn't sold. Megan Boyd, who had worked with Auctions America in conducting the auction, passed along the request for purchase to the Collings Foundation, who declined to sell it. Simultaneously, Allen's Vulcan Warbirds went ahead and wire-transferred 2.5 mil to Auctions America. After Rob Collings (CEO of the Collings Foundation) passed word back that they weren't interested in selling the Panzer, Auctions America allegedly tried to return the money but failed. Vulcan Warbirds then filed suit against both Auctions America and the Collings Foundation, claiming they had successfully paid for the vehicle and that the lack of delivery of the vehicle constituted breach of contract.
Mr. Allen's for-now-foiled attempt to buy a German war machine then made the rounds in the news, garnering accusations of hypocrisy amongst supporters of the Second Amendment. Technically, the war machine he wanted to buy wouldn't have been able to fire projectiles and therefore wouldn't have required Allen to submit to any background checks, such as the one he spent half a million dollars to make sure everyone else in his state now has applied to them, but I digress.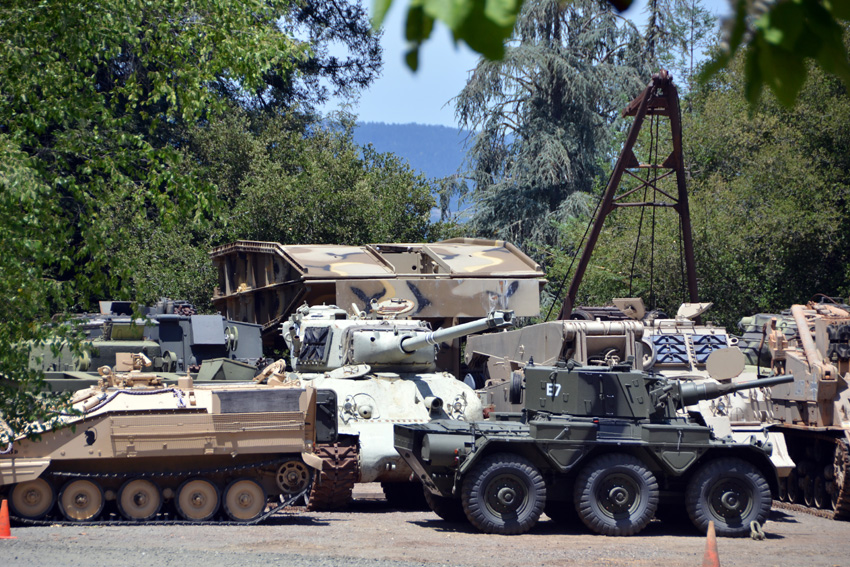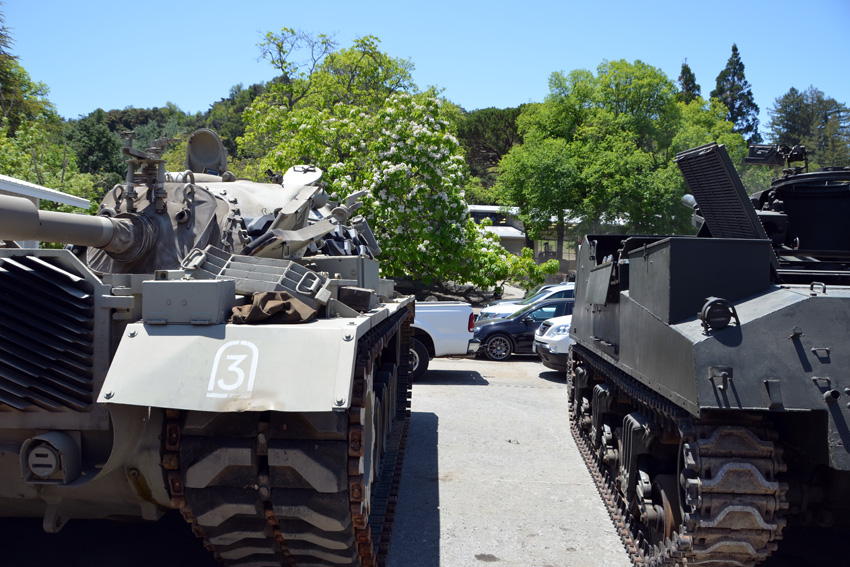 The Future of the Collection
As for the rest of the collection, according to Hunter Chaney, Director of Marketing at the Collings Foundation, roughly a quarter of it has already been transported to their facility in Stow, Massachusetts. They're currently in the arduous process of working with Stow's planning board in order to get approval to build a new 67,000 square foot facility that will house the collection in what will be called the "American Heritage Museum." They hope to begin the actual construction late this summer and once the foundation has been laid, they intend to move the rest of the collection from California to Massachusetts via flatbed. It won't be too long until interested viewers can get a glimpse of it for themselves at its new home. It's a rare glimpse of the history behind mechanized warfare and well worth your time if you should have the opportunity to visit.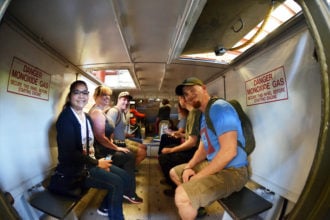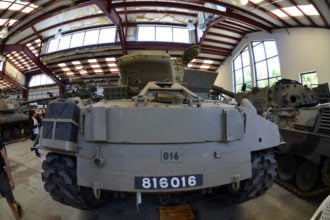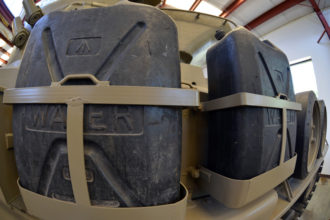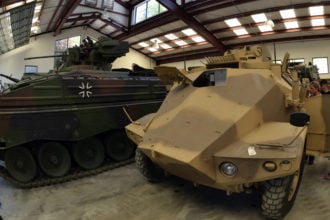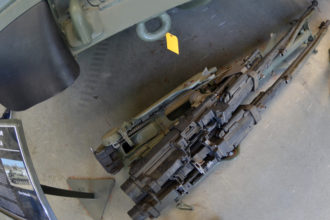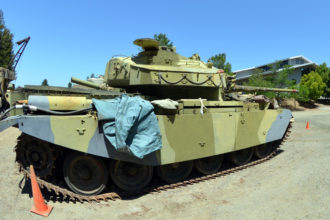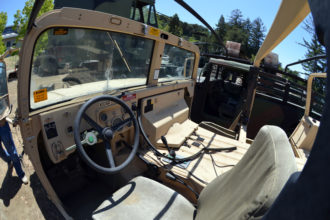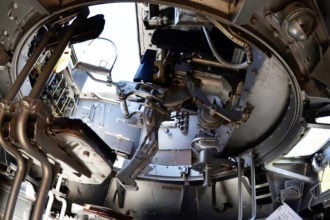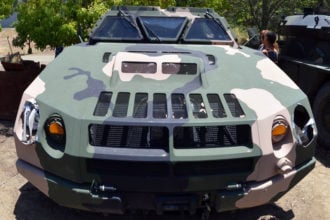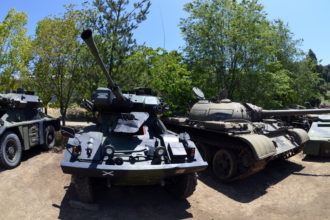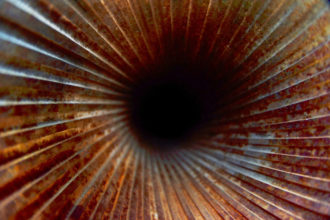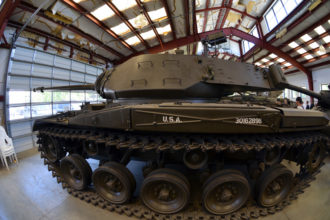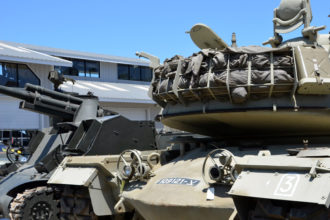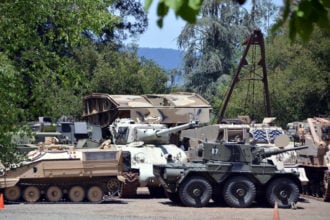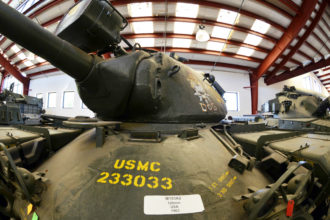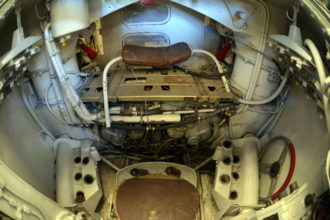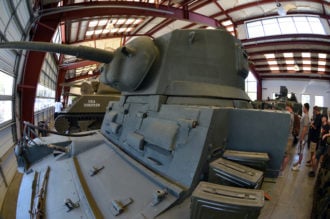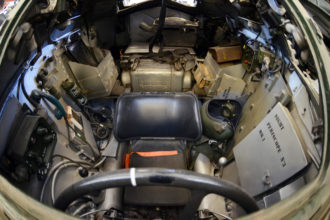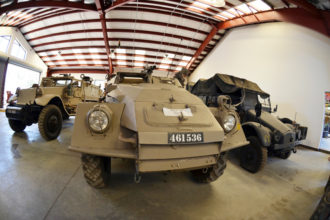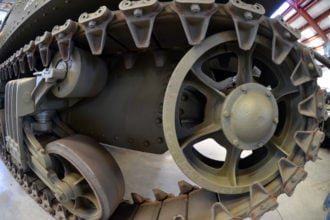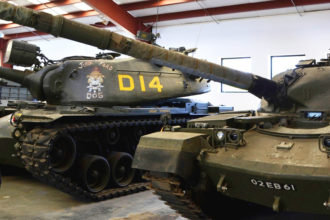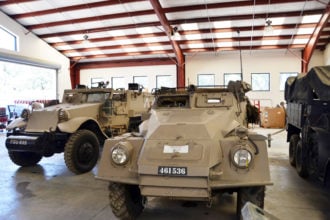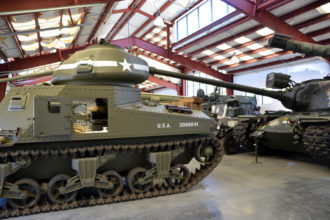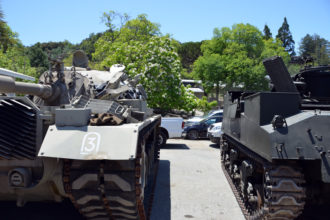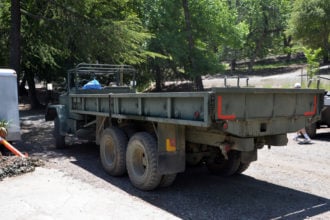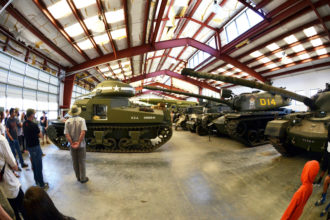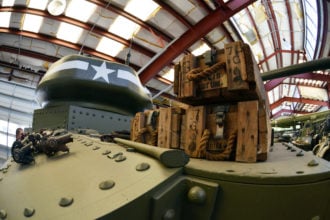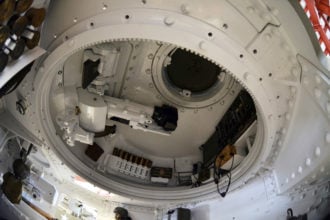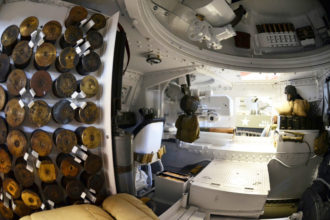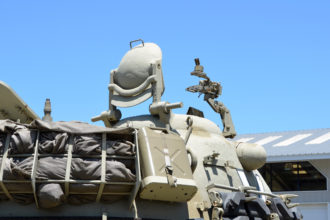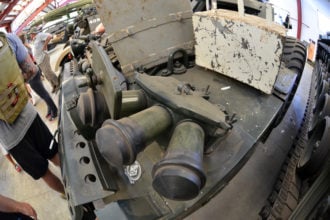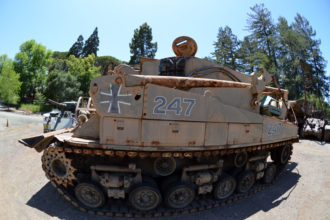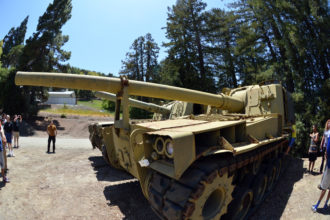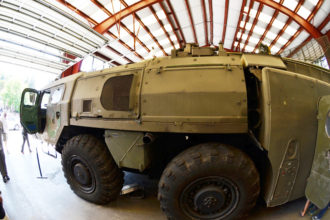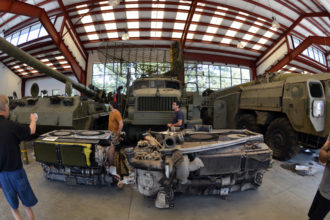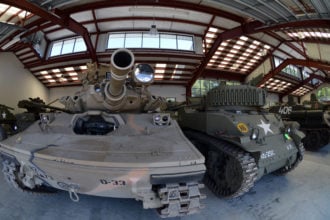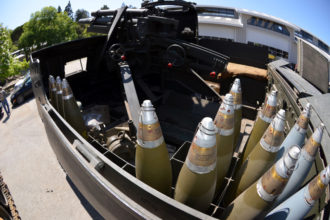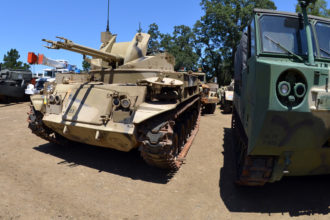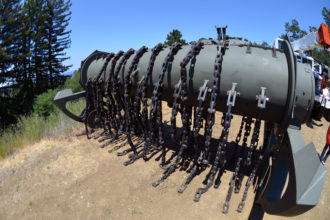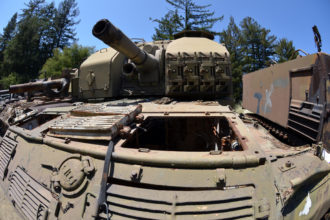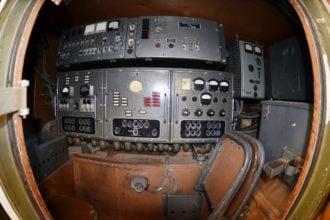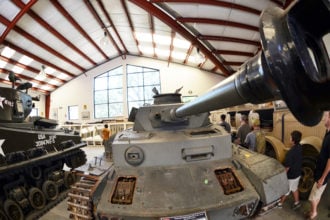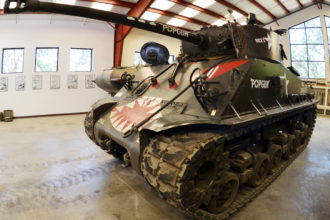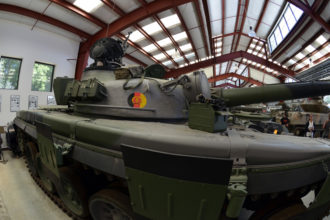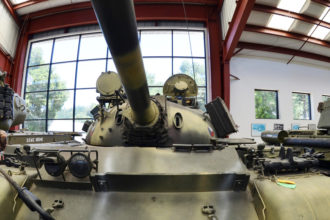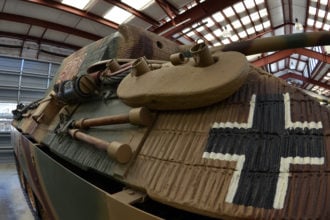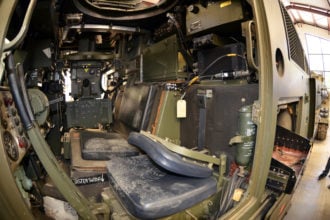 Editor-in-Chief's Note: Matthew Sharp is a Plank Owner and Life Member at ITS and goes by the username "viator." He lives in The People's Republic of Northern California and enjoys long range shooting, carrying heavy objects great distances and fuzzy little puppies.