Wookie Lives Matter – Ridiculous Dialogue Illustrated No. 15
Wookie Lives Matter – Ridiculous Dialogue Illustrated No. 15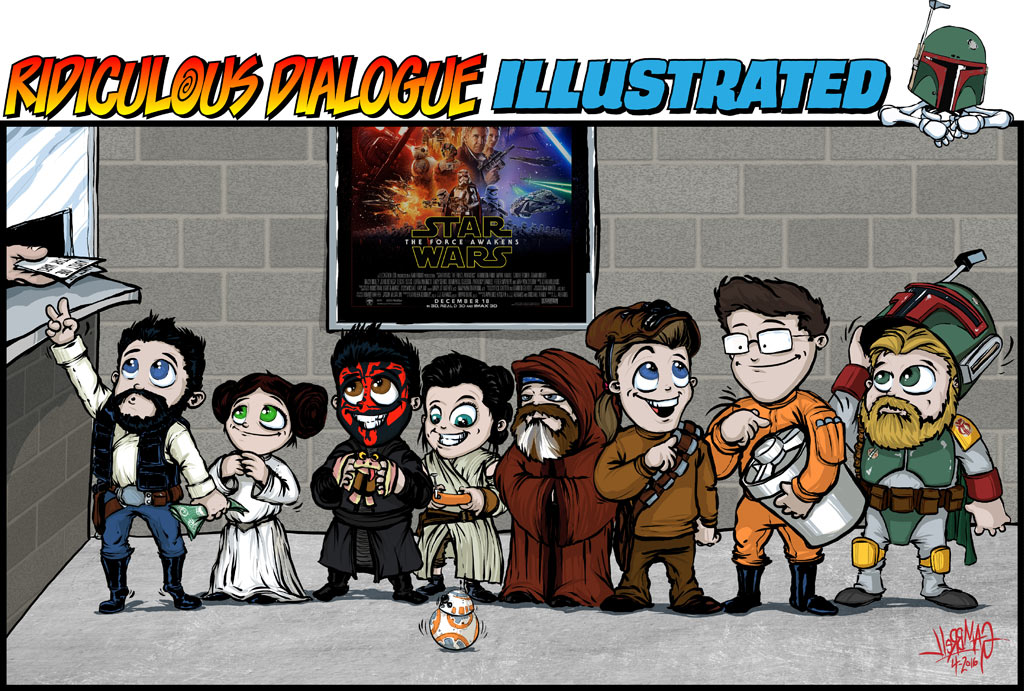 This month's Ridiculous Dialogue Illustrated comes from Episode 47 – #wookielivesmatter, where we shared our experiences going to see The Force Awakens. It showcases that no matter how old you get, seeing a new Star Wars movie brings out the kid in us all.
Ridiculous Dialogue Illustrated is a selection of some of the best moments from our Podcast, Ridiculous Dialogue. It's a way to bring some of the inside jokes and adventures to life that we all share here at ITS. It's a monthly comic strip that we're sure our devoted podcast listeners will relate to and love.
For more on this month's strip, you can listen or download Episode 47 below, or subscribe on iTunes.