1st Annual ITS Tactical Hog Hunt!
1st Annual ITS Tactical Hog Hunt!
Today we'd like to officially announce the 1st Annual ITS Tactical Hog Hunt, and put out a feeler to gauge interest!
We've made arrangements through one of our Plank Owners for the use of 560 acres of prime hunting land full of feral hogs in Seymour, Texas from Friday November 5th thru Sunday November 7th.
The post today is simply to see who's seriously interested in attending and to provide some details so you can make an informed decision on whether to attend. As this is the first organized hunt we're putting together, we only have enough space for about 20 guys.
Yes, sorry ladies, we've decided to make this a guy's only trip so we can all burp and fart and not have to worry about getting "that look." You know which one I'm talking about!
Details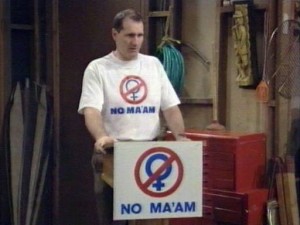 As previously mentioned the Hog Hunt will be held November 5th thru November 7th in Seymour, TX. Here's a Google Map of the area, which is just SW of Wichita Falls, TX and about 2 hours NW of Fort Worth. Out of respect for the landowner, the exact location will only be give out to those officially attending.
It's truly a treat to have found such prime hunting land to host our hunt, and we greatly appreciate the generosity of the landowner! To show our appreciation, we're requiring each person to provide $50 for the weekend of land usage. We're all going primitive, so bring your tents!
We will have water fill-access so it's not totally primitive, but plan on digging a cat hole! Everyone will be on their own for food and beverages, but we can all coordinate meals ahead of time so we don't all show up with way too much food. Of course we'll plan on eating hog too!
There are going to be a few rules that everyone will have to abide by so that we can have a safe, legal hunt. First, everyone will need a Texas Hunting License. Details can be found on the Texas Parks and Wildlife Website. There's a clause about not needing a license for hunting Feral Hogs and we know this. We're requiring the license to mitigate any issues that might arise. It's only $48 for a 5-Day permit if you're out of state and in-state is even cheaper. It's a small price to pay to avoid issues with the local Game Warden.
We're also making this a 21 and up event because even though shooting and alcohol don't mix, there's going to be plenty of downtime around the campfire at night and we don't want to have to be worried about minors.
Basic breakdown of costs:
$50 to Landowner due upon arrival on Friday
Hunting License, must be presented upon arrival Friday.
Food, beverages
Tent and camping supplies (gear list will be given out)
Weapon to hunt with and ammunition
Extras
We're currently working on getting some sponsors for the event, and will be querying those interested to see whether everyone would be interested in using our time there to contribute some funds and bring in Doc from RSKTKR to provide a precision rifle course. We'll at least be having some kind of shooting competition while we're there with plenty of great prizes.
Medically we are also kicking around some ideas to work in some training on how to properly use our ETA Kit, so that's an option too. There's also an exclusive T-Shirt for the 1st Annual ITS Tactical Hog Hunt being developed, as well as some other goodies. This will definitely be an event you don't want to miss! Remember that there's only 20 slots available!!
If you're serious about attending, please leave a post in our Forum topic about the Hog Hunt and we'll organize the posse via PM within the forum! Feel free to leave any questions you might have in a comment here, or in the Forum.