Don't Just Rub Some Dirt on It, Pick up an ITS First Aid Kit™!
Don't Just Rub Some Dirt on It, Pick up an ITS First Aid Kit™!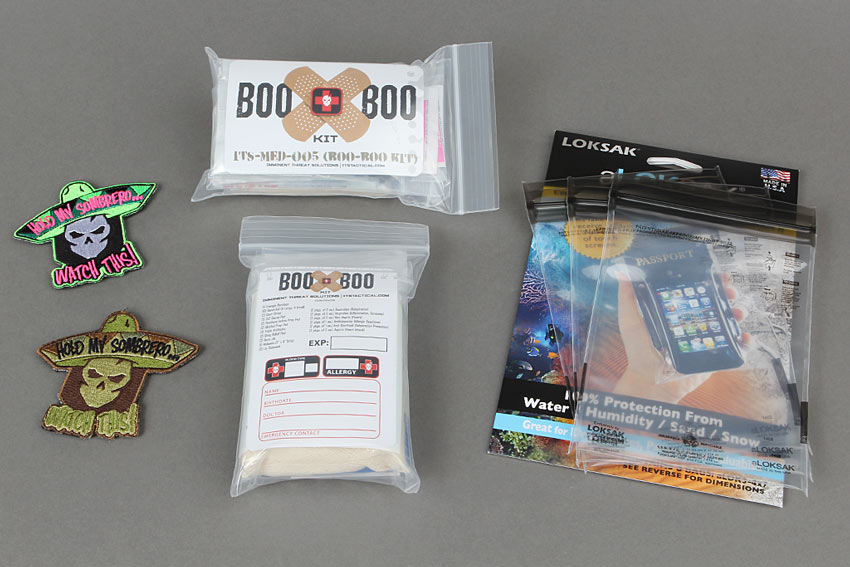 We're excited to release the ITS First Aid Kit™ today after months of development. This fully featured First Aid Kit exceeds the quality of typical kits you've seen on the market and still fits in your pocket or our ITS EDC Slimline Pouch. Whether you're looking for an extra durable bag for the ITS First Aid Kit™ or are simply looking for something to protect sensitive objects from the elements, we're also now carrying the aLOKSAK Element Proof Storage Bag 3-pack. Additionally, with Cinco de Mayo around the corner, we've restocked our Hold My Sombrero Morale Patches in both colorways.
ITS First Aid Kit™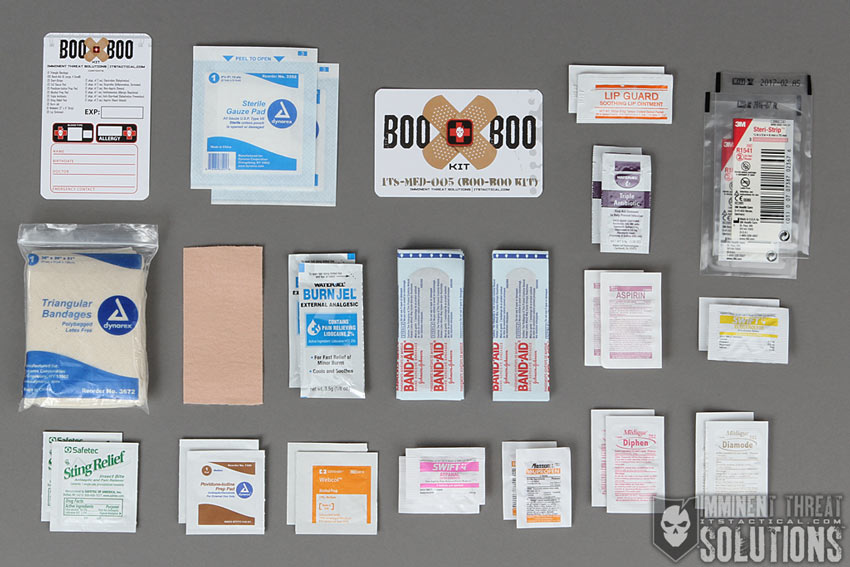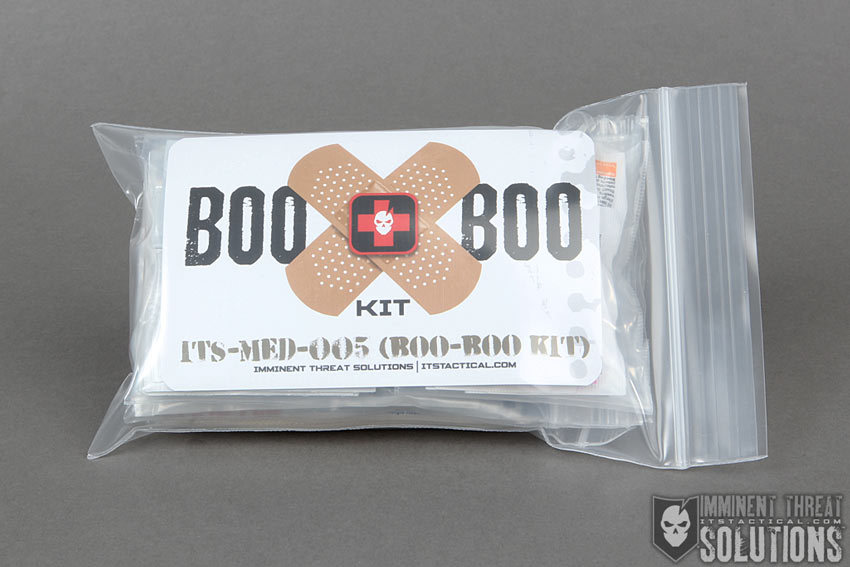 The ITS First Aid Kit™ is our solution for the ultimate pocket First Aid Kit that's full featured, cost efficient and utilizes quality components. Not every medical situation calls for a Trauma Kit and the likelihood of you needing a Band-Aid is going to occur more often than you'll need Combat Gauze, but we have you covered for that too with our line of Trauma Kits.
The contents of the ITS First Aid Kit™ cover just about all of the simple First Aid issues you might encounter on a daily basis. There's also enough of each item to keep you from having to restock all of the time.
All the items included come contained in a heavy-duty poly bag that allows you easy repetitive access to the components. We've also grouped certain items into additional interior poly bags for increased organization and included two insert cards which feature a reverse side listing contents and space to fill in your emergency contact information if you'd like to.
Click here to get your ITS First Aid Kit™
aLOKSAK  4" x 7" Element Proof Storage Bag (3-pack)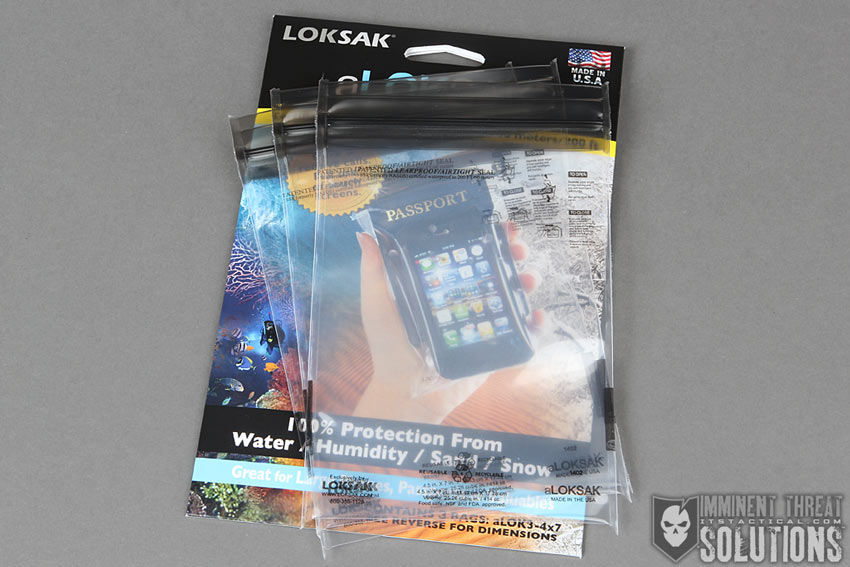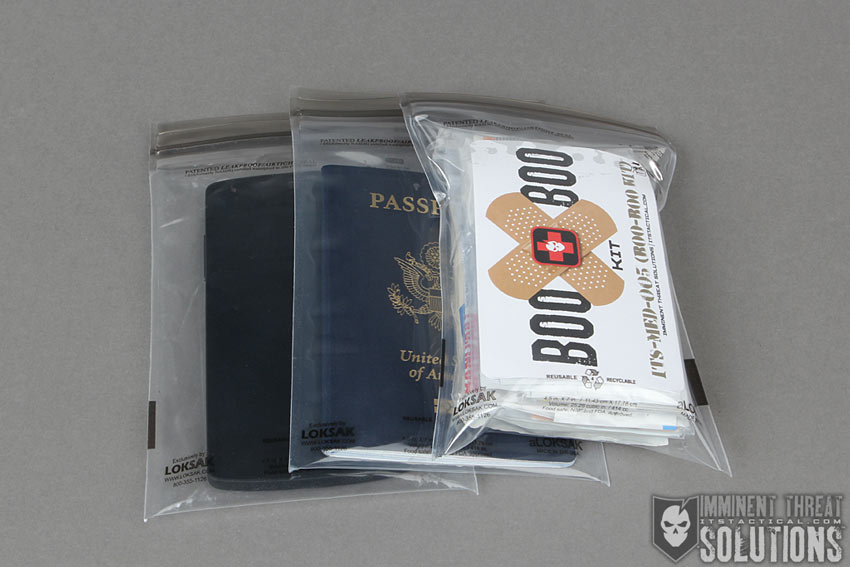 aLOKSAK bags are resealable element-proof storage bags featuring a hermetic seal. That means absolutely no water, air, dust or humidity permeates the closure. The transparent bags are designed for a wide range of applications and environments and are flexible yet puncture resistant. They can be sealed over and over again and the materials, closure systems and manufacturing techniques used to fabricate the aLOKSAK surpass even the most rigorous testing standards.
Our ITS First Aid Kit™ includes a strong poly-bag to secure the contents, but for those wanting the ultimate in protection, we offer aLOKSAK Element Proof Storage Bag 3-packs. You're able to use these on a wide range of products as we certainly have done ourselves too. If you're using your phone, you'll find that they are tough sensitive allowing you to still access your phones features while keeping it protected from the elements.
Click here to order your aLOKSAK Storage Bag 3-Pack
ITS Hold My Sombrero Morale Patch
Borrowing a classic quote from our Inaugural ITS Tactical Muster, our "Hold My Sombrero… Watch This!" Morale Patch is perfect for those times when you know things are about to get serious. What started as an inside joke, was just too good for us not to turn into a patch.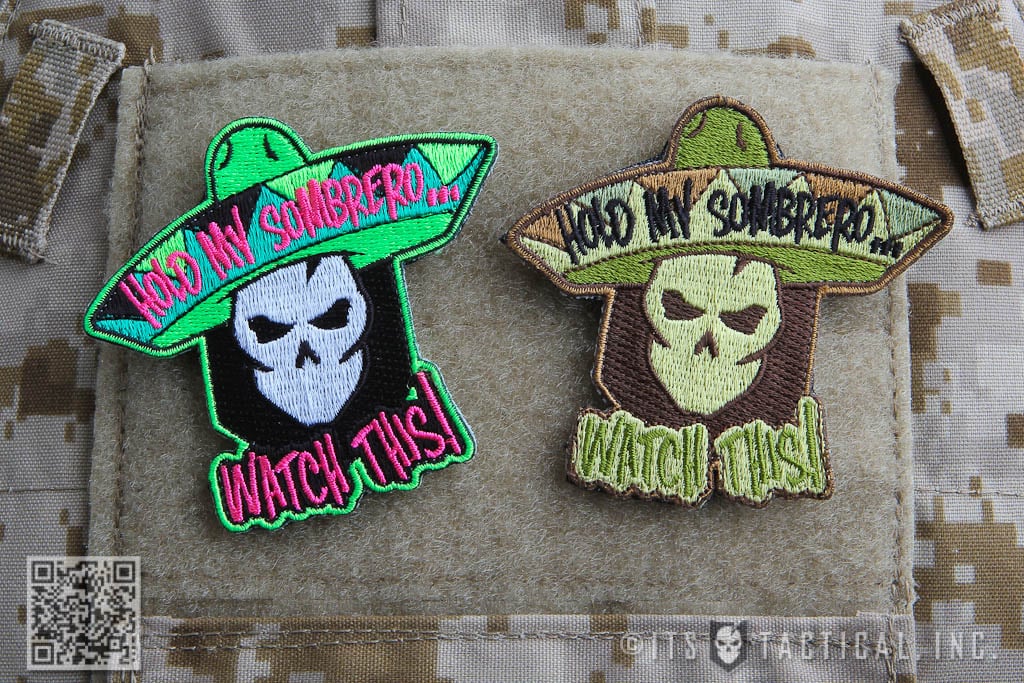 Available in either full color or subdued, each Hold My Sombrero Morale Patch measures 3″ tall x 3.5″ wide and features hook Velcro on the back to stick them wherever you'd like. You can also easily remove the velcro backing with a seam ripper to sew these on.