Field Notes Prize Pack Reader Appreciation Contest *Update!*
Field Notes Prize Pack Reader Appreciation Contest *Update!*
See below for winner announcement.
With the recently published article by The Art of Manliness, we discussed how it was both useful and important to carry a pocket notebook. To jumpstart your pocket notebook usage, we are giving away two sets of our full Field Notes memo book lineup.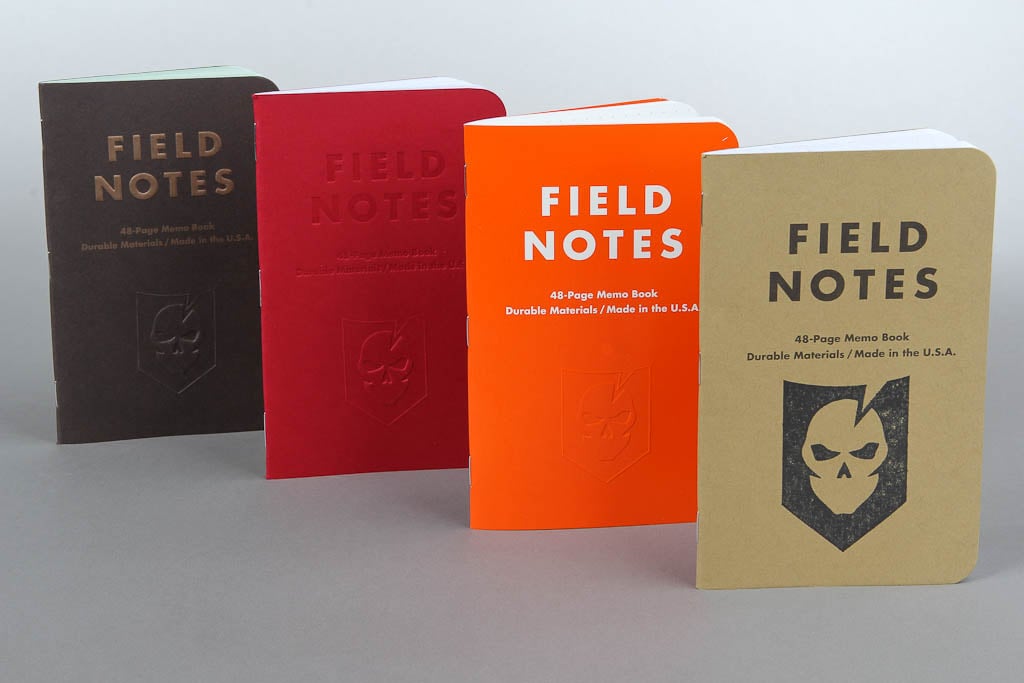 Two lucky individuals will score a unique four-pack of these stamped and embossed limited edition Field Notes notebooks. We are already sold out of two of them and don't expect the third to last long. Rest assured though that we will continue to stock the standard notebooks. All of these  notebooks are proudly printed and manufactured with durable materials in the USA. We're also including an ITS golf pencil with each prize pack so you'll always have something to jot your notes down with.
What's Included in the Prize Pack?
Congratulations to James L. and Kevin H. for winning this latest contest! They both have been contacted and will be  receiving  their Field Notes Prize Packs in just a few days. In case you didn't win this time, stay tuned to more contests in the future!
As you can see, you have multiple ways to enter this contest and we've also enabled the "Refer a Friend" feature for a chance to gain 10 more entries.
Here's how it works: After one of your entry options has been completed, a box will appear that will provide a unique URL that you can share with your friends. For each friend that enters the giveaway, you will receive +1 entry into the giveaway. This is good for up to 10 people.
Good luck!
Contest Fine Print:

Two winners will be selected at random and each will receive one prize pack with the contents listed above.
Winners will be notified by email. Once contacted, they have 24 hours to claim their prize. If we do not receive a response from them within 24 hours, we will select a new winner.
Neither Field Notes Brand nor any of its partners are affiliated with this contest.
Contest ends at 11:59 PM on 3/31/13