Gear Up for Spring with the ITS + Huckberry Spring Shop
Gear Up for Spring with the ITS + Huckberry Spring Shop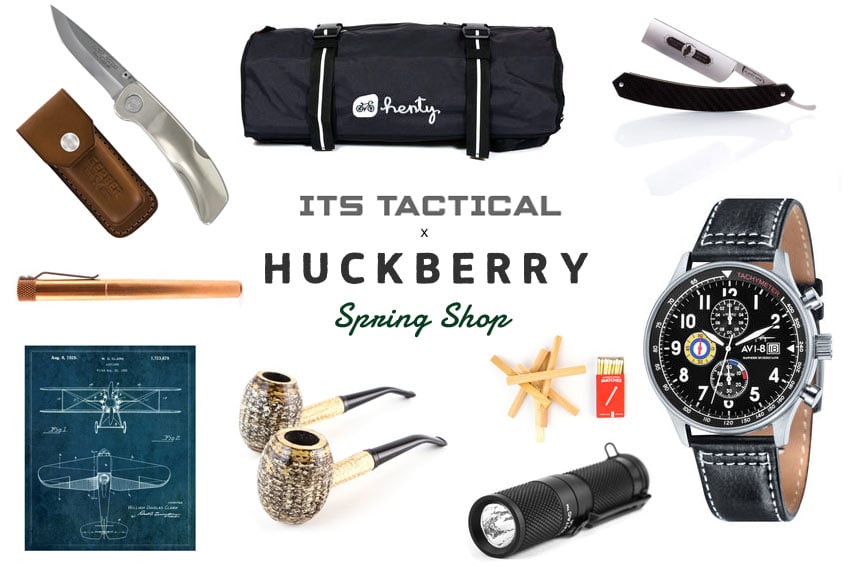 Spring is here and after a long winter, it's time to get back in touch with nature. Gear up for your next adventure with some awesome products from our friends at Huckberry, who reached out and asked us to hand pick some of our favorite items from their lineup for the ITS + Huckberry Spring Shop. While it was difficult, we finally got the list narrowed down to our favorite items!
The products available include some items personally used and endorsed by staff at ITS HQ, as well as a few items on our own wish lists too. Either way, there's a little something for everyone in this Spring Shop and any item included also makes a great gift!
There is however one catch, which is the requirement of signing up to gain access to these special deals. Don't let that stop you though; it's completely free and totally worth it. The best part is that once you sign up, you'll get a personal referral link to share with whomever you want. The link gets them $5 for signing up and nets you $10 in Huckberry credit once they make their first purchase. A pretty awesome deal if you ask us!
Don't forget that Members of ITS get a special deal of $10 in free credit after making their first purchase on Huckberry.com. Members, please sign in and visit the Vendor Discounts page for more information.