Hear Ye, Hear Ye – The New Forum is Now Live!
Hear Ye, Hear Ye – The New Forum is Now Live!
Many of you know that the forum has been down for a little while and we know that because we've received a lot of questions as to when it would be back up. Well, today is your lucky day. For the past few weeks, we've been working behind the scenes on a full overhaul.
This new forum is leaps and bounds better than our old one and finally up and running. We know that a lot of you are itching to get back in and we truly appreciate your patience through the downtime.
Could there be bugs? Sure, but we'll keep working them out to make it as awesome as possible! Read on to hear all about the new features and to see some screenshots of the forum in action. (If you're still seeing the maintenance message when visiting the new forum, please try clearing your browser cache.)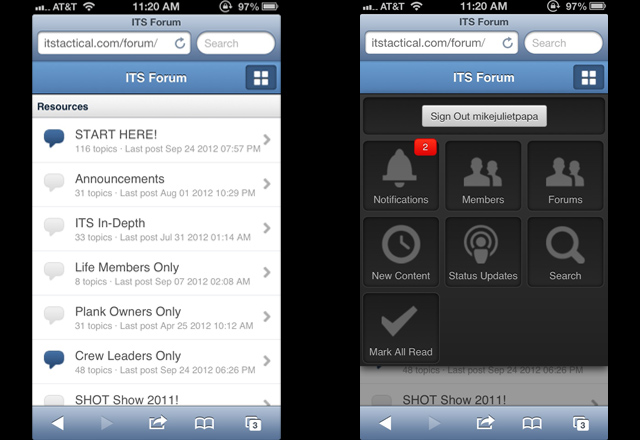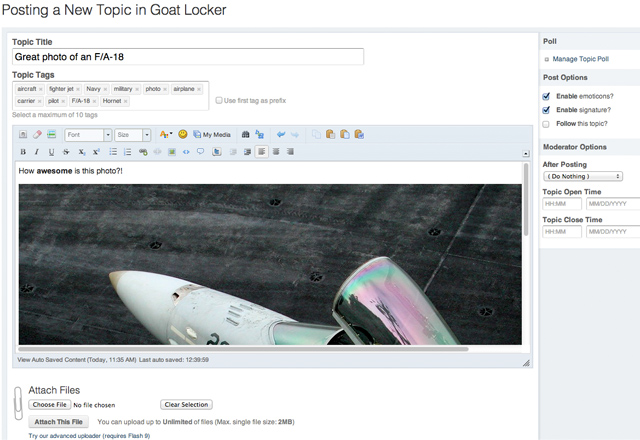 New Forum Features
Truly mobile version access (and iOS forum software app for additional mobile functionality)
Updated Member Profile Section
Content notifications alert to new topics, replies, and more.
Custom RSS feed creation
Upgraded Search feature
New posts are in bold, making it much easier to pick up where you left off.
Posting controls are much simpler and images are much easier to post.
Members now have the ability to "Friend" one another.
Members can update their status.
Users can ignore an individual signature or all signatures.
Users can rate one another.
Users can "Like" individual posts. Posts can be sorted by "Likes."
Life Members, Plank Owners and Crew Leaders can customize their profile and add a profile background image.
Life Members, Plank Owners and Crew Leaders can add and customize a signature with text and/or an image.
Topics can be previewed before they are fully opened.
Life Members, Plank Owners and Crew Leaders have inbox storage raised to 250 messages.
Users can use the Multiple Quote feature to quote multiple posts from multiple users in their post.
Users can add Spoiler Alerts to posts.
Images now display full size, but must be hosted on external photo sharing sites (Flickr, Photo Bucket, etc.)
Trade Room is a Paid Members Only Feature (Life Members, Plank Owners and Crew Leaders) where Members can Swap their Gear.
Previous Forum Issues
Image sizes were never standardized and some would not load properly.
Slow to load and extreme amounts of lag.
Errors in posting would result in double posts.
Text constantly would not format properly.
PM System unnecessarily complicated.
We hope you enjoy the new forums! Oh, you may want to stay tuned for a few contests that will take place in the forum only. *wink* *wink* (Be sure to check out the current EDC Contest too!)