Hoist the Flag, Black Friday is Here
Hoist the Flag, Black Friday is Here
It's finally here! From the deck of your landing craft, you can see the outline of the looming ITS Store and you're prepared to mercilessly plunder during the Black Friday Sale. There'll be no shortage of treasure seekers and ITS Members will be getting a two-hour head start on all the other swashbucklers! The public sale starts Friday, November 23rd at Midnight CST and you can use the coupon code PLUNDER at checkout to receive 20% off eligible items!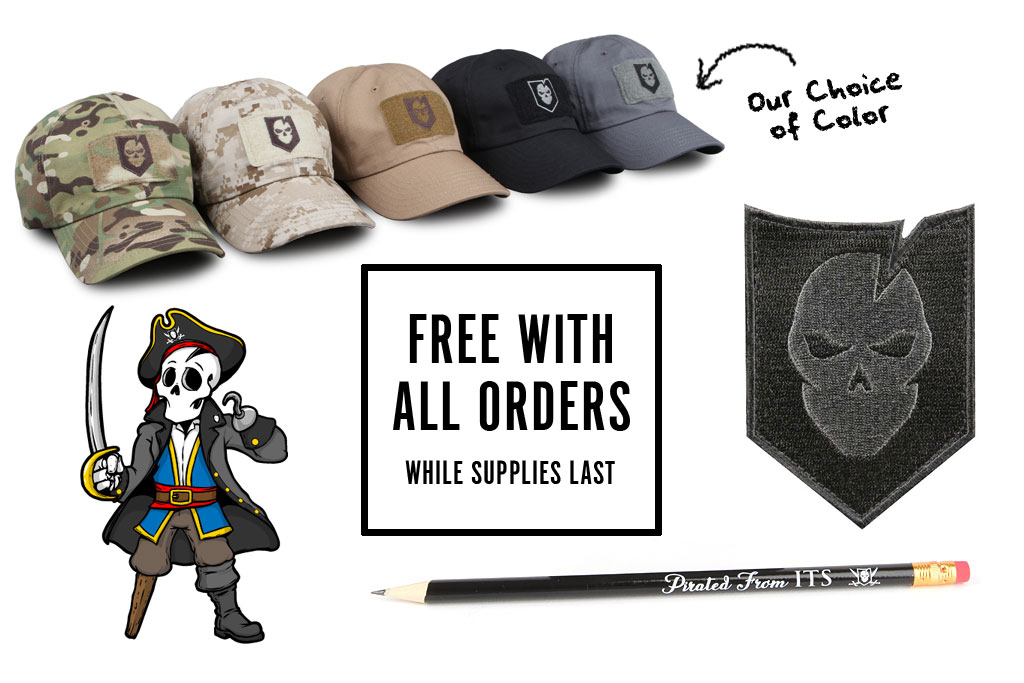 Still with us? Good, because we've got even more Black Friday awesomeness to share! In addition to the awesome savings, we're giving away a Free Swag Pack worth over $50 with every order placed through Monday, November 26th. (While supplies last.)
Each pack includes an ITS Crew Cover (in the color of our choice), an ITS Murdered Out Morale Patch, an ITS Skully Pirate Sticker and an ITS Pirate Pencil!
Shop the ITS Store for Black Friday Beginning Friday at Midnight CST!