Lock it Down: Practice Almost Anywhere with the ITS Universal Lock Pick Practice Station
Lock it Down: Practice Almost Anywhere with the ITS Universal Lock Pick Practice Station
Lock picking is a tremendous skill to have in your toolbox, but finding good places to practice can be difficult. Today we're happy to introduce the ITS Universal Lock Picking Practice Station, which allows you to practice on the go and set up virtually anywhere!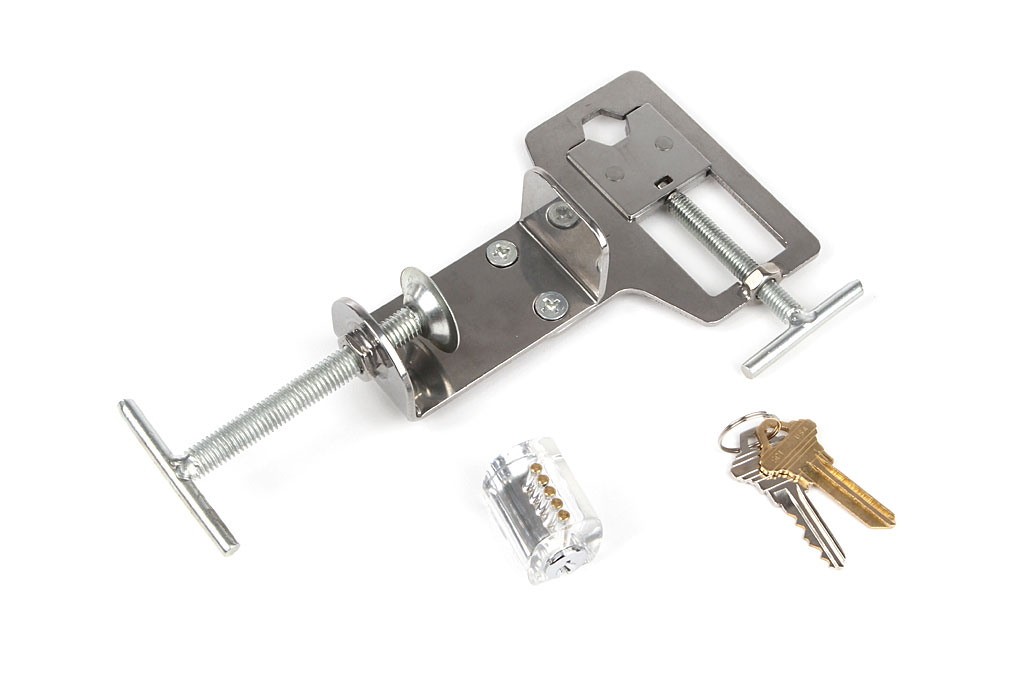 Included with each station is a two-piece universal lock vise that clamps down to most desks or table edges up to 2.5″ in height. This mounting method allows a temporary, but sturdy installation of the vise to hold many lock cylinders and padlocks. The adjustable lock section can hold padlocks or lock cylinders up to 1.25″ in height and 2″ in width.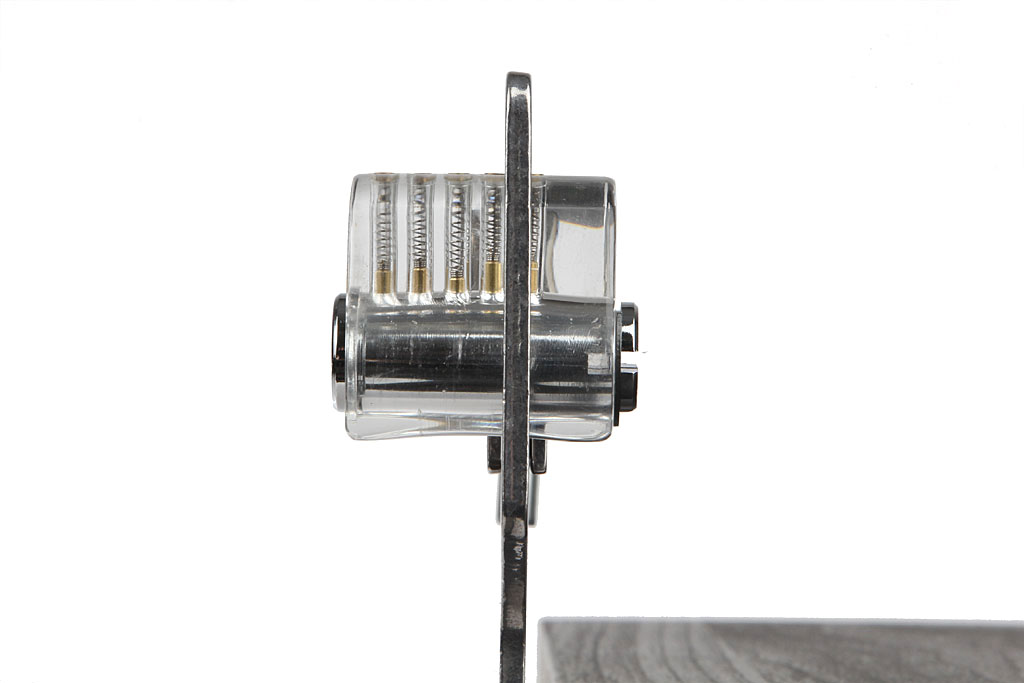 Also included in the ITS Universal Lock Pick Practice Station is one of our Visible Cutaway Practice Locks with Standard Pins. These practice locks are a great tool to learn and practice lock picking, due to the ability to see how the pins are being manipulated as you pick. Each Visible Practice Lock also includes a blank key for viewing the height of the individual key pins in the lock.
Click here to get your ITS Universal Lock Pick Practice Station today!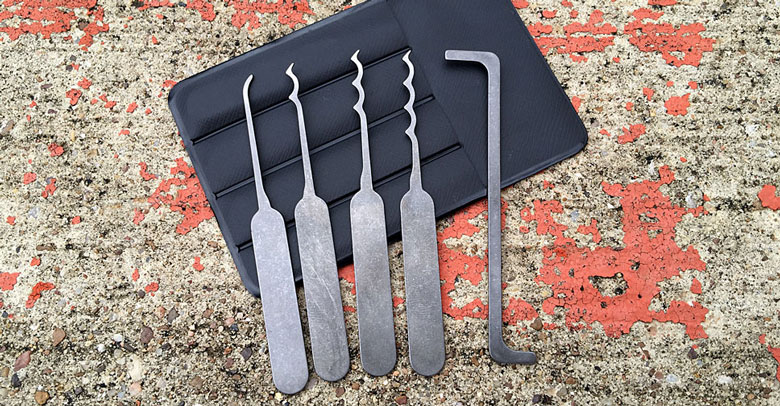 A great toolset for beginners or seasoned pros, the Bogota Pi Entry Toolset is made from either durable Stainless Steel or aircraft-grade Titanium and measures approximately 3.14159265 inches long. Each set includes a Hook, Double, Triple and Quad Bogota® Rake as well as a flat double-sided Tensioner.
Also included is an ITS Logo Vinyl Sleeve featuring four pockets for tools and tensioners on one side and a pocket for credit cards or business cards on the opposite side. Additionally, when in the Vinyl Sleeve, the entire set fits nicely in most wallets.
Pick up your Bogota Pi Entry Toolset in the ITS Store today!