Merry Christmas and Happy New Year from ITS Tactical
Merry Christmas and Happy New Year from ITS Tactical
I'd like to take this time to wish you and yours a Merry Christmas and Happy New Year. This year has been amazing for all of us at ITS Tactical and we can't thank each and every one of you enough for all your support.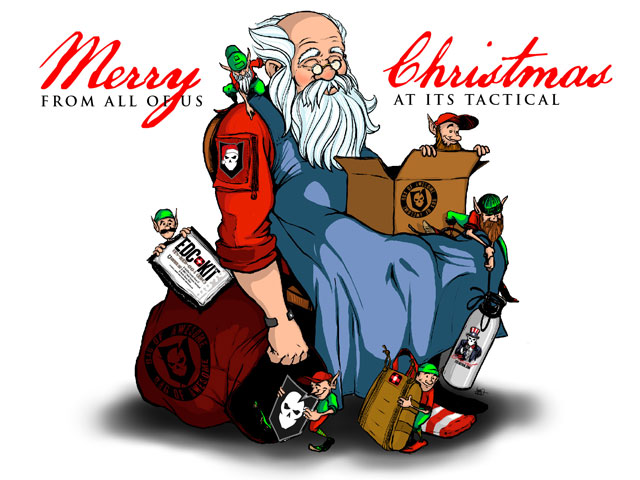 We've got some very exciting things happening next year that we can't wait to share with you! Stay tuned for big announcements, our annual outtakes video, 2012 by the numbers and what we'll be up to for SHOT Show early next year.
We'll be out of ITS HQ until January 2nd, enjoying time with family and friends. Stay safe, enjoy your holidays and keep those serving that can't be with their families in your thoughts.
Bryan Black,
Editor-in-Chief, Founder