New Motivation Prints and ITS Calico Jack T-Shirts Added to the ITS Store
New Motivation Prints and ITS Calico Jack T-Shirts Added to the ITS Store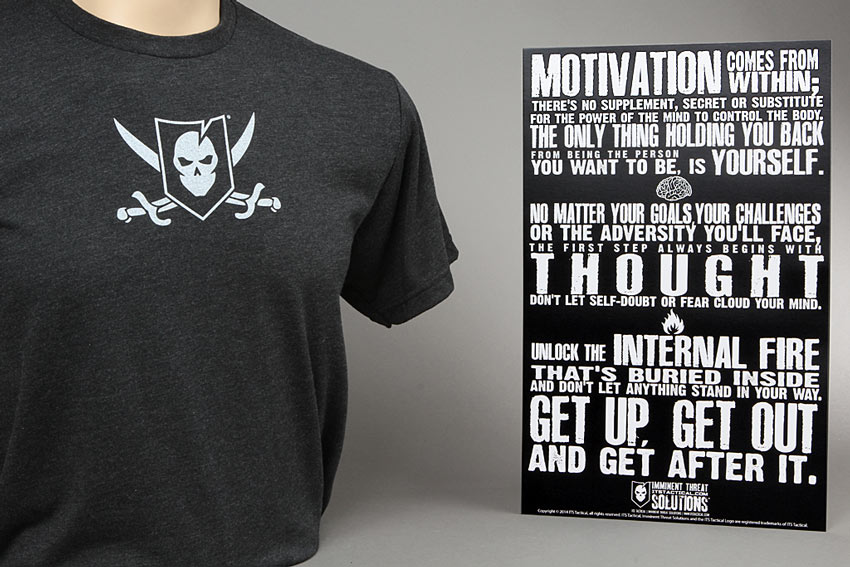 Today we're really excited to share two brand new products we're adding to the ITS Store! For those interested in a comfortable and simple shirt with an awesome design, the new ITS Calico Jack T-Shirt fits the bill.
Our new Motivation Comes From Within Prints may look familiar as the design originally derived from a previous article on ITS. These ultra-thick cardstock prints are perfect for displaying anywhere you need a boost.
We've also updated our ITS Multi-Purpose Container (MPC) with a new finish. The previous models were fairly rough to the touch and now they feature a more glossy brushed aluminum look and feel.
Read on for more details and information on how to order these new, exclusive ITS products!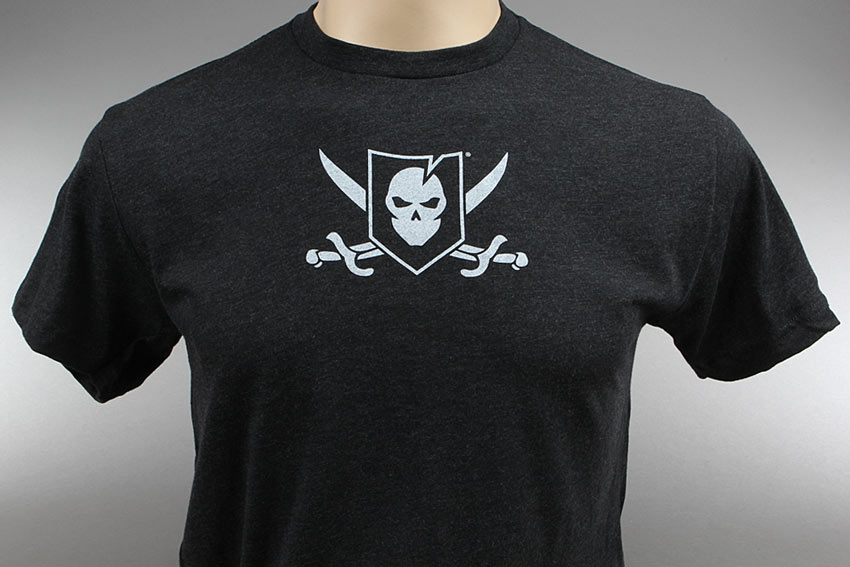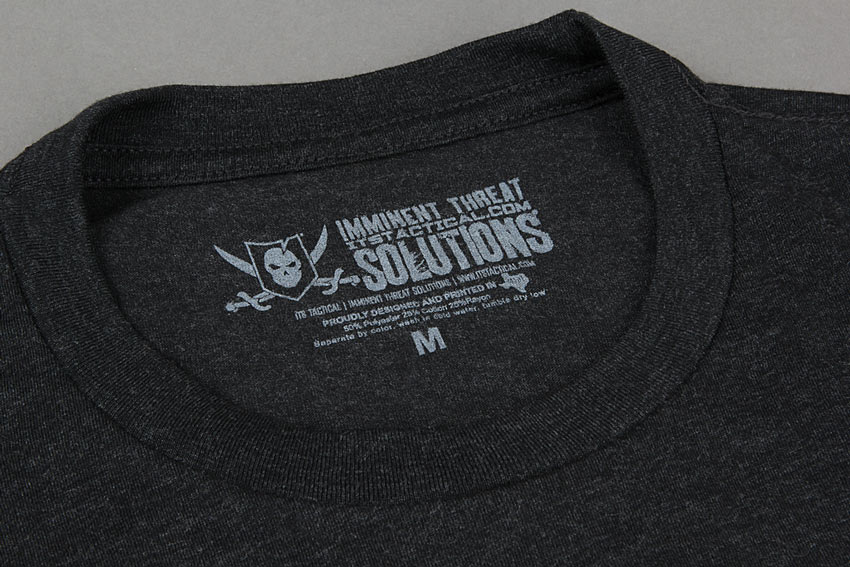 These super-soft fitted crew t-shirts feature our classic ITS Calico Jack graphic, as well as a custom printed tagless label for ultimate comfort.
What provides the comfort is a discharge-based printing technique that essentially bleaches out the dye color of the shirt, leaving an antiqued color with no heavy ink build up to crack or create a hot spot in the heat. The process doesn't affect the integrity of the shirt, just in case you're wondering.
Show your support with this subtle and subdued ITS Calico Jack t-shirt!
Proudly Designed and Printed in the USA
Click here to pick up the new ITS Calico Jack T-Shirt.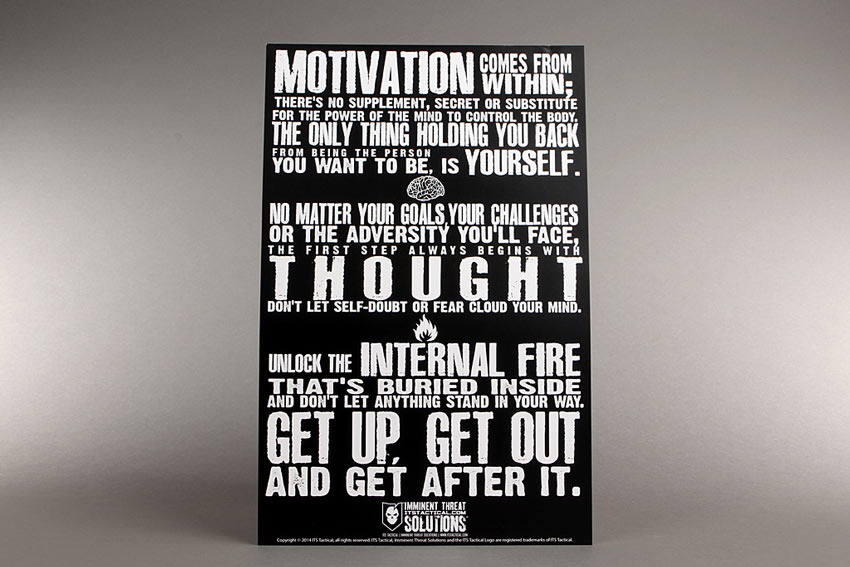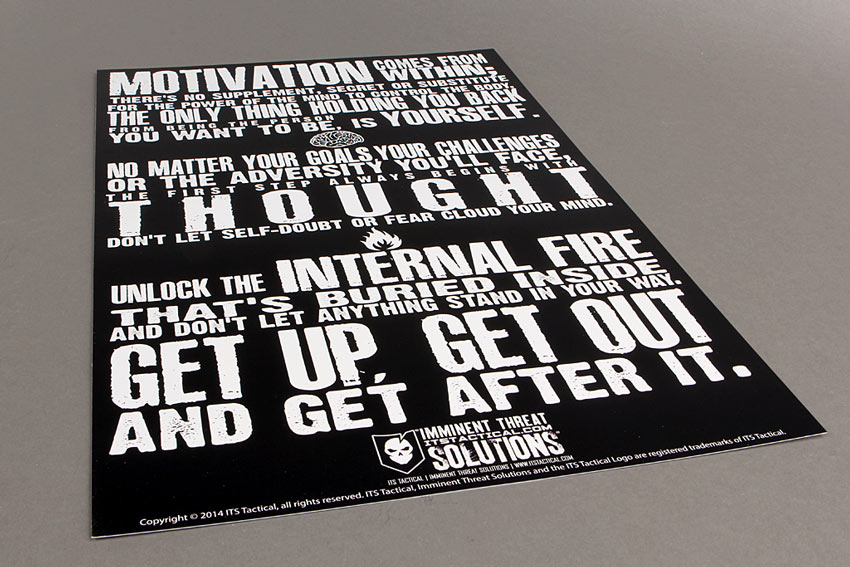 These Motivation Comes From Within prints came out of customer requests to produce a poster depicting a motivational post on ITS a few months back. Motivation isn't some kind of by-product, or something those who've overcome challenges have and you don't. Motivation comes from within and all it takes is unlocking your potential!
Each print measures 11″ x 17″ and is printed on ultra-thick cardstock with a matte finish. Let this serve as a constant reminder and keep you charging towards greatness. It will look great in a frame or even tacked to the wall in your home, office, home gym, locker, etc.
Motivation comes from within; there's no supplement, secret or substitute for the power of the mind to control the body. The only thing holding you back from being the person you want to be, is yourself.

No matter your goals, your challenges or the adversity you'll face, the first step always begins with thought; don't let self-doubt or fear cloud your mind.

Unlock the internal fire that's buried inside and don't let anything stand in your way. Get up, get out and get after it.
Click here to pick up the new Motivation Comes From Within Print (11×17).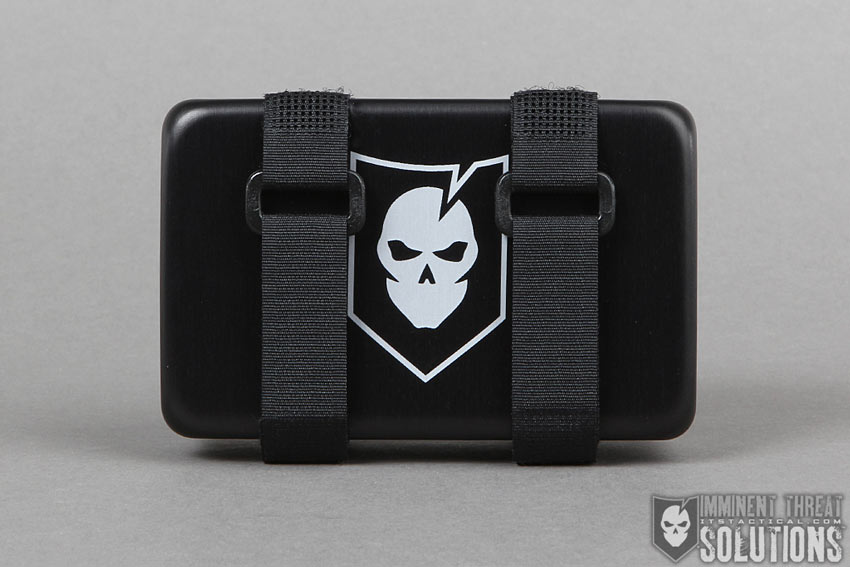 100% Made in America, the ITS Multi-Purpose Container (MPC) is a deep-drawn aluminum container that's Type III Hard Anodized and features a tight fitting lid, internal gasket for water resistance, Velcro securing straps and an internal lid lined with 3M Reflexite.
These containers are heavy duty enough to handle anything you can throw at them. Whether you just need a bombproof container to store the contents of a survival kit, or a case that can do double duty as a shovel, this covers it all. Dig holes, cook food and even boil water right in the ITS MPC!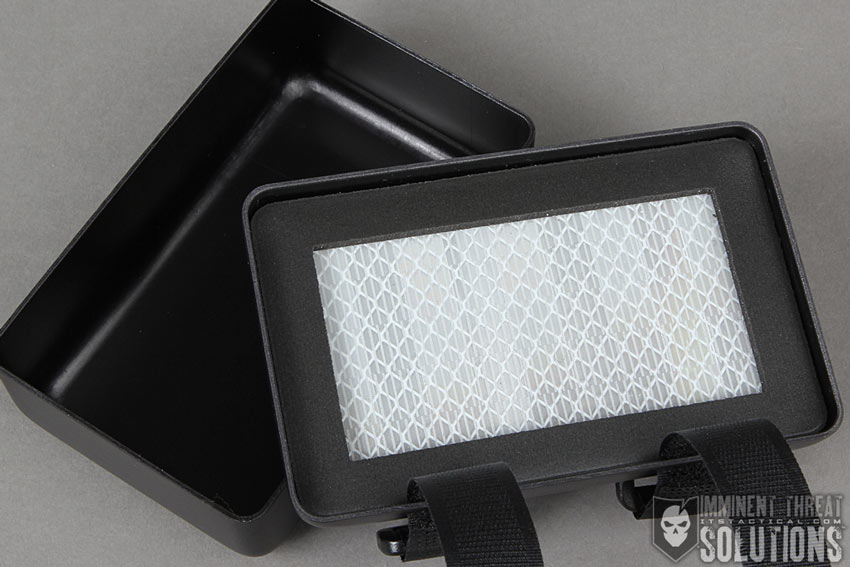 The lid of the case is laser engraved with the ITS Shield Logo and features two rear slots that the velcro straps pass through and allow them to be retained when the lid is open or removed completely if you desire.
Not only will the MPC fit all the contents in our ITS Mini Survival Kit, but will also house the ITS Urban Kit if you'd like to combine these into one kit for Survival, Escape and Evasion.
Click here to pick up the newly re-designed ITS Multi-Purpose Container.
ITS + PDW 2015 SHOT Show Morale Patch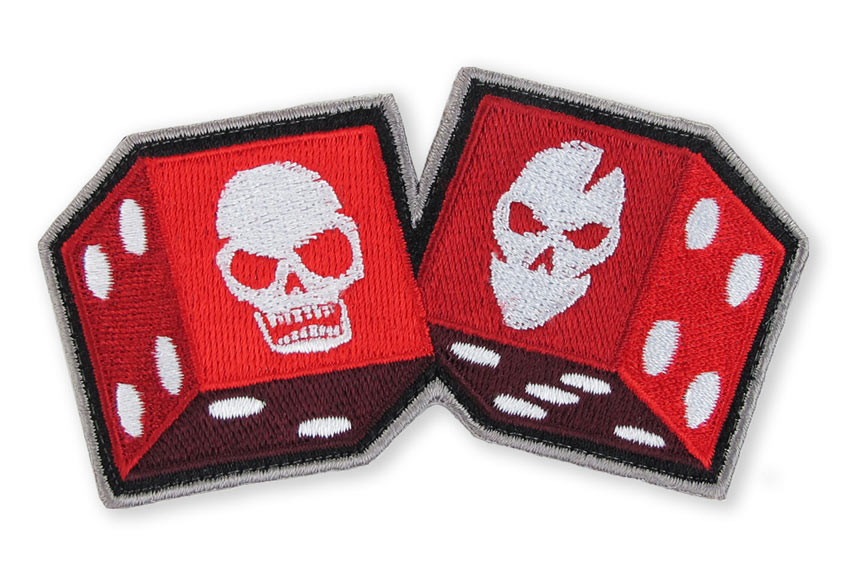 Didn't get a chance to snag one of the Limited Edition Patches from the ITS Tactical and Prometheus Design Werx 2015 SHOT Show Meet & Greet? Well it's your lucky day because the next 150 orders placed in the ITS Store will receive one for free!
Supplies are extremely limited and this offer is only good for the first 150 orders. Act fast because when they're gone, they're gone!